According to a 2015 Insurance Barometer Study by industry group Life Happens and LIMRA, a life insurance industry research organization, 8 of every 10 adults overestimate the cost of life insurance. Let's discuss how to afford life insurance. 
Did you know that a healthy, non-smoking 30-year old male could get a 20-year term $500,000 life insurance policy for as little as $22 per month.  That's less than one fancy Starbucks drink per week!
To put it into perspective, let's look at a few items that are more expensive than affordable life insurance.
Coffee:  As I mentioned earlier, that daily trip to Starbucks can be very costly.  A grande iced caramel macchiato will cost you $5.63!  Let's say you treat yourself twice a week to this specialty drink.  That expense alone is $45 per month.  You could have paid for two months of life insurance.
Cell phone bill:  Do you look at your monthly cell phone bill?  Chances are you are one of many that is overpaying.  ABC News reports that 4 out of 5 people are paying for services that they aren't using.  One of the most common services that consumers are overpaying for is data.  Look at and compare your last three bills and see how much data you are using.  You can save yourself up to $20 a month by lowering your plan to one that fits your usage.  There may be other ways to save too.  If you've had the same plan for years, maybe it's time to see if there are better plans available.  Give your provider a call and see what they can do for you.  A penny saved is a penny earned.
Food:  The average American throws away about 25% of food and beverages purchased.  For a family of four, the money wasted can range from $1365 to $2275 per year.  Better food planning can help to reduce your waste and save you money.
8 of every 10 adults overestimate the cost of life insurance.
Ready to get your life insurance quote?
You're a few minutes away from great life insurance
How much life insurance do you need?
Figure out your action plan with our needs calculator
Gym membership:  Do have a gym membership?  Do you use your gym membership?  The average cost of a single membership is $55.  If you don't use it, then you should lose it.  Many people only use the gym when the weather cools and they take their workouts indoors.  If this is the case, consider putting your membership on hold for the summer months.  If you use your membership, check to see if your health insurance offers reimbursement for working out 12 times or more per month.  Some providers will pay you $20 per month to workout.  Do you know what you can buy with that extra $20?  Life insurance!
Shoes / Clothing:  Who doesn't love a new pair of jeans or shoes?  Be mindful when shopping.  Chances are that pair of jeans at Nordstrom can be found cheaper online.  Be savvy when shopping and compare prices.  Did you really need that jacket at Target because it was only $20?  It's okay to shop around instead of making those impulse buys.  Not only will your bank account be happy, but your loved ones will appreciate that you chose to protect them with life insurance rather than buying the jeans.
Entertainment:  When did going to the movies get so spendy?  It's difficult to go to a movie with your special someone and leave without paying more than $25.  It costs about $10 per movie ticket and $8 for a bucket of popcorn.  Stay home, get a Redbox and save $27!
Tobacco:  It's no secret that smoking is an expensive habit.  A pack of cigarettes costs between $5 and $6.  A pack-a-day smoker will fork over $2000 per year.  If you smoke, consider quitting or at the very least cutting back.  It's unhealthy and expensive.
Life insurance provides your loved ones with a financial safety net if you pass away.  Term life insurance is the most affordable life insurance you can purchase.  It's best to buy coverage sooner than later.  Rates are cheaper when you are young and healthy.  Curious about how much term life insurance will cost you?  Get a term life insurance quote today!
Photo credit to: Sarah Joy
Related Posts:
7 Ways to Save on Life Insurance
How Much Does Life Insurance Cost?
5 Ways to Save Money Each Month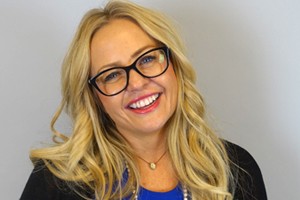 Jeanna Simonson
Marketing Content and Social Media
Jeanna has a passion for letting her creativity shine. At Quotacy she manages social media, is a co-host of Quotacy's Q&A Friday YouTube channel, and enjoys writing here and there. When she's not at the office, you can find her hanging with her husband and rescue animals, brunching with girlfriends, or loving up on her nieces and nephews. Connect with her on LinkedIn.