1. Why is life insurance important and who needs it?
If your family depends on your income, life insurance is essential for securing their way of life. It will help them take care of long-term financial obligations, current living costs, and future expenses. Read on for more things to know about Life Insurance.
2. What is the best life insurance for me?
The best life insurance for you will depend on a number of things. However, for most people, term life insurance is the best choice. It's easy, affordable, and can be customized to meet your needs and budget.
3. What is the difference between term and whole life insurance?
The biggest differences are how long it lasts, how much it costs, and the benefits. Term life insurance is temporary while whole life insurance is permanent. Whole life insurance is more complex, is 10-15x more expensive but comes with a savings component that accrues cash value.
4. How much do you need and for how long?
Experts recommend 10-15x your annual income for the amount of coverage and a term that lasts the length of your largest source of debt. However, make sure to buy what you can afford.
To help you determine the right amount of coverage, check out our easy-to-use Life Insurance Calculator
If your family depends on your income, life insurance is essential for securing their way of life.
Want to see what you'd pay for life insurance?
Compare the best prices from the names you know and trust, all in one place with no commitments.

5. How much does life insurance cost?
There isn't an easy answer as to how much life insurance costs. It depends on a number of factors like gender, age, health, the amount and length of coverage, as well as the type.
However, most people tend to overestimate the price by 3-5x the actual cost. To see how much you'd pay, you can get your free life insurance quote here.
6. Can I save by bundling it with my other insurance?
Life insurance rates are regulated. There's no coupon code, "hot deal", act now, "save 40%", etc. For a specific policy, you'll get the same price no matter who you go through, which is why using a broker/comparison site is a great option.
7. How do I make sure I'm getting the best deal?
When you compare quotes, you can choose the best price. After you apply, we'll review your health and lifestyle information to make sure your matched with the life insurance company that will offer the best rate.
8. Where should I buy life insurance from?
For the best rates and options, using a life insurance broker like Quotacy will be your best option to find the right coverage at the best possible price. Even compared to buying directly through an insurance carrier.
9. Which life insurance companies are best?
Every life insurance company that Quotacy works with is rated A or higher, which is why we recommend going with the best quoted price. After you apply, we'll double-check the market to make sure it's the right choice.
10. How does the life insurance application process work?
The upfront experience will be the same, however, after you apply, the process depends on the carrier you choose to move forward with. And it also depends on the policy. Some have exams or digital applications.
The industry standard for top-rated life insurance companies is a process that takes 4-6 weeks. For those who qualify, there are some options that can offer coverage instantly. When applying through Quotacy, your agent will let you know if you're eligible.
Tip: The quick options tend to not be the cheapest, so if you're looking for the best deal, a traditional company with a policy that requires an exam will be your best choice.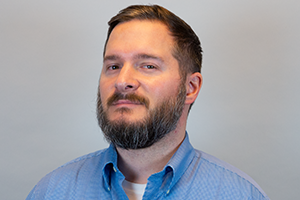 Greg Lewerer
Director of Creative Strategy
Greg is Quotacy's Director of Creative Strategy. He has an eclectic past from working on movie scripts to creating ad campaigns for major brands. His love of creative solutions drove him to strategy, and he now uses his powers to help families protect their loved ones. Outside of work, Greg spends his time off the grid hunting, fishing, camping, biking, hiking, and walking his dogs.