We know you have many options when it comes to purchasing life insurance. We'd like to share with you 10 reasons why we think Quotacy is the best for buying life insurance online.
1) Quotacy is your experienced guide.
The process of being underwritten for life insurance is something that you only go through a couple times in your life. Therefore, it is important to choose an experienced guide to lead you through the multiple steps along the way and who has the skillset to advocate on your behalf with the insurance carriers.
Quotacy was born from the owners of Hallett Financial, and we have been helping affluent consumers find the right coverage at the right price for the more than 25 years. As of today, we have over $22 billion of death benefit contracts in place to protect families and businesses.
2) Quotacy's agents are not paid on commission.
When you are purchasing life insurance from a commissioned sales person, it is possible that they are more interested in the commission than in finding you the option that makes most sense for you. Our friendly licensed agents and application coordinators are salary based employees whose purpose is to save families. We work within your budget and are focused on helping you get coverage to protect your loved ones from your premature death.
3) Quotacy's online tools are cool.
When you decided to shop for life insurance online, you probably visited a couple different websites that tout getting you a free quote. The calculators you found are clunky and look like they were built in the '90s. With Quotacy, you are able to use sliders and transparent design to play with the pricing to get a feel and understanding of the costs associated with your life insurance purchase.
4) Quotacy has its own underwriter.
You may be in perfect health with no issues whatsoever, but that's not the case for many Americans. If you aren't in walk on water health, we help you find the right company with the right price. Your health information is reviewed by an expert underwriter who has worked in many carrier home offices and knows how to navigate each individual's health history with the myriad of insurance companies.
Your health information is reviewed by an expert underwriter who has worked in many carrier home offices and knows how to navigate each individual's health history with the myriad of insurance companies.

Want to see what you'd pay for life insurance?
Compare the best prices from the names you know and trust, all in one place with no commitments.

5) Quotacy communicates with you on your terms.
Whether your main choice for communication is email, text or phone, we honor that request. There are times where a phone call is necessary, but in today's busy world, it is much easier to respond to an email or a text than to find the time to have a call. And if you prefer to be called, we are happy to do that as well.
6) Quotacy shows you realistic pricing.
When you watch a television ad that says $500,000 of insurance for as little as $19 a month, you might wonder if that is true. And for some people it is.
Quotacy collects health information before you apply for insurance and shares with you know the real price reflective on the information you give. We have a proven process to assess your health and avocations so there aren't pricing surprises after you've gone applied and been underwritten by a carrier. The disclaimer to this is that it is up to you to give us as accurate and complete information as possible up front. Our process is only as good as the information you share.
7) Quotacy protects your privacy.
Your personal information is not sold to third parties. Have you ever bought something from an online store and begun getting emails and phone calls from gobs of other organizations? I have, and it's not enjoyable.
Quotacy uses your personal information to help you get the right life insurance at the right price. Period. Your data is between you and us. You deserve to be respected, and that's what we do.
8) Quotacy keeps you updated.
The buying process for life insurance sometimes takes many weeks. You are taking the time to buy life insurance to protect your loved ones, and you should know what is going on during that time.
We reach out to you at least weekly sharing with you how the process is going and what is going to happen next so you are never in a black hole. And a human being is watching over the process and is available for you to reach out for any questions that come up along the way.
9) Quotacy speaks in lay person's language.
The life insurance industry has been around for hundreds of years and has developed its own language and lingo. It's easy for us life insurance professionals to get caught up speaking that language with our clients, but it's not easy for you to always understand. One of our missions is to cut through those code words and use language that is easily understandable and clear.
10) Quotacy quotes you without any personal contact information.
Studies say that the average person believes life insurance costs 3 times more than it actually does. So, you should be able to quote yourself and see how inexpensive it really is to make sure your family is safe if tragedy strikes. To that end, we decided to not require any personal information to use our online tools. Of course, if you choose Quotacy to help you buy life insurance, then we need to know who you are.
Are you ready to get started? Run a term life insurance quote now.
» Learn more: 10 Signs Your Life Insurance Company Has Your Best Interests at Heart
Photo by Jonas Verstuyft on Unsplash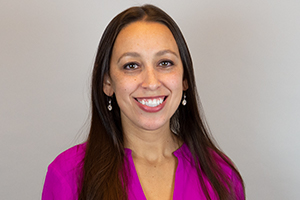 Natasha Cornelius
Marketing Content Manager
Natasha is a writer and content editor at Quotacy. She is also co-host of Quotacy's YouTube series. She can't get enough of life insurance and outside of work is also working toward her Chartered Life Underwriter designation. Connect with her on LinkedIn.