If you are considering buying life insurance, you probably have a reason. Something in your life triggered you to think about why you might need a life insurance policy. There are many reasons to buy and if you are doing your research, you are coming to that conclusion.
Does everyone need life insurance? Honestly, no. If you are young, have no debt and no one financially depends on you, then you don't have a reason to buy life insurance. Do most people need life insurance? Yes.
» Compare: Term life insurance quotes
There are many factors that motivate people to buy life insurance. Let's look at some of these common life events.
Reason #1: You are pregnant or having another child
Having a family increases your need to own life insurance. Your first instinct is to protect your family and one way is to financially protect your loved ones. Life insurance can offer the financial support for your family if you were to die. Your family's standard of living doesn't need to change and your spouse can use the money to take time off from work and even send the children to college.
» Learn more: Do All Parents Need Life Insurance
Reason #2: You are getting married
After you get married is a perfect time to shop for life insurance. You are now sharing your life with "the one." You share your love, your adventures, and also your debt. If you don't already own a house, it's probably on your to-do list along with starting a family. Get your life insurance now, before you are saying that you wished you had bought life insurance when you had more time on your hands.
Reason #3: You are getting divorced
When you get divorced, your world gets turned upside down and your financial situation might change as well. Are you taking on more or less financial obligations? You may need to consider purchasing life insurance. If you already have policy in place, after a divorce is a good time to change beneficiaries and determine if you need to make any changes.
Reason #4: You have had a family member or a friend get a terminal illness or die
A major trigger to buy life insurance is when someone close to you dies or gets diagnosed with a life changing illness. When something like that hits close to home, you think about your family and what you can do to protect them. It's easy to put off buying life insurance, but it's harder to deal with not having it when you really needed it.
Does everyone need life insurance? Honestly, no. If you are young, have no debt and no one financially depends on you, then you don't have a reason to buy life insurance. Do most people need life insurance? Yes.
Ready to get your life insurance quote?
You're a few minutes away from great life insurance
How much life insurance do you need?
Figure out your action plan with our needs calculator
Reason #5: You are buying a home
Congrats! You are buying a home where you will raising your children (or fur kids), either way you will also have a large bill every month to pay.
The industry standard says approximately 28 percent of your household income goes toward your monthly mortgage payments. If you and your spouse have a combined annual income of $100,000, an estimate of your monthly mortgage payment would be $2333. What would happen if one of you died? Suddenly an annual income of $50,000 would need to cover $2333 each month.
Time to get that life insurance policy in place so that your co-signer, spouse or loved ones won't have to carry the load of the mortgage if something were to happen to you.
Reason #6: You have increased your financial debt
In a perfect world we would all be debt free. But guess what? Life happens. We buy things, we start businesses, we educate ourselves. Many of these come at a high expense and loans are necessary to help us out. This is why life insurance is so important if you have debt. No one wants to leave their family with a pile of debt while they are grieving the loss of a loved one.
Reason #7: Cover funeral expenses
Funerals are expensive. Buying life insurance is great for providing funds to cover lost income, to pay bills and it can help cover the costs of a funeral and burial.
» Learn more: How You and Your Family Can Use Life Insurance
Why Our Customers Bought Life Insurance
Our goal at Quotacy is to educate and provide the right resources you need to protect your family. We recently conducted a survey about why our customers bought life insurance using open-ended questions. This is what we found:
86% want to protect their family
43% want to benefit their children
35% want to replace income of the primary earner
23% want to benefit their spouse
15% want to benefit wife or girlfriend
11% want to cover mortgage or student loan debt
5% want to benefit husband
4% want to cover child support due to divorce
3% want retirement planning
2% want to provide a fund for inheritance or charitable giving
Some of the actual responses we received solidified why we do what we do. It's for families. It's for loved ones. It's for you.
"I have two young children and wanted to ensure they were taken care of if something happened to me. I have a little life insurance through my work, but that wasn't nearly enough"
"I purchased a house and got married and wanted to be prepared for the worst case scenario"
"I wanted to take care of my wife and children by providing coverage if something were to happen to me. I would want them to be able to pay off my student loan and other debts immediately with a cushion to help with the financial transition of having my wife take over as sole provider"
It's pretty clear that the majority of our clients want to protect their families and loved ones. We are happy to provide the tools needed to take that step in getting term life insurance. We are always here to answer your questions, contact us anytime. As always, you are invited to use our free quoting tool if you are curious about pricing.
» Calculate: Life insurance needs calculator
Photo credit to: Ryan Franco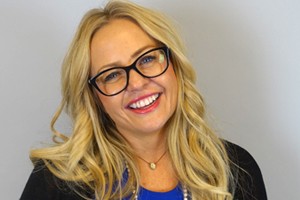 Jeanna Simonson
Marketing Content and Social Media
Jeanna has a passion for letting her creativity shine. At Quotacy she manages social media, is a co-host of Quotacy's Q&A Friday YouTube channel, and enjoys writing here and there. When she's not at the office, you can find her hanging with her husband and rescue animals, brunching with girlfriends, or loving up on her nieces and nephews. Connect with her on LinkedIn.