When you choose Quotacy for your life insurance needs, you apply conveniently online from the comfort of your own home. The online application only takes a few minutes, and then Quotacy reviews the form to determine we are not missing any information that would slow down the process.
We also check to make sure that the life insurance company you chose to apply to will offer you the best price. As an example, if you state in your application that you smoke an occasional cigar and have applied to a company we know won't offer the best price because of that, we will suggest a carrier that is more lenient.
It's important to note you can still apply with that original carrier, it's completely your choice, we just want you to know your options. This process is one of the primary advantages of working through Quotacy's multi-carrier environment.
After everything is complete, we securely email you a Kickoff doc (1-2 pages) to fill out electronically (and securely!) so we can complete your application. At that point, we send the formal application to your chosen life insurance carrier.
After they receive it, one of their representatives will contact you for a confidential phone call to verify your application and collect additional information. This call is referred to as a Phone Interview.
Overview of the Phone Interview Process
If you are not available when the interviewer calls, you can reschedule for a better time that works for you. Another option is for you to call into the company directly and complete the interview at that time.
Not all the answers given on a life insurance application are black and white. This phone call is your opportunity to explain any gray areas in your own words. The interviewer will use the call to confirm your identity, and verify policy information and your health history.
Your privacy is important. All of the information you provide will be kept confidential and will be used only for consideration of the insurance coverage for which you apply.
 All of the information you provide will be kept confidential and will be used only for consideration of the insurance coverage for which you apply.
Ready to get your life insurance quote?
You're a few minutes away from great life insurance
How much life insurance do you need?
Figure out your action plan with our needs calculator
Documents You'll Need for the Interview
The interview will take about 30 minutes and having the following documents on hand will help speed up the call:
Your driver's license number and Social Security number
Names, addresses and phone numbers of doctors, hospitals/clinics you've visited in the past 10 years
Reasons for and dates of medical treatment
Names of any prescription medicines you are taking
Other life insurance policies including company names, coverage amounts, and policy numbers
Financial information including income, assets, liabilities, and net worth.
Completing the Phone Interview
Afterwards, you will electronically (and securely) receive the application complete with your interview responses so you can review them. You'll be required to sign the application to acknowledge it's accurate and ready for official submission.
Some life insurance companies offer a verbal approval option during the interview in lieu of sending the application for a signature. Either way you will receive a copy of the completed application for your records.
The next step would be to complete your life insurance medical exam. If required, some carriers schedule the medical exam during the phone interview with you, some will call later to schedule it separately.
Not all life insurance companies follow the same processes, but this is a general explanation of how the phone interview is conducted.
If you haven't yet applied for life insurance, feel free to run free term life insurance quotes now to check how little it may cost you. You won't need to give up any personal contact information to see quotes, and once you apply, we will never sell your information. Quotacy is your advocate in the life insurance buying process.
Photo credit to Taylor Grote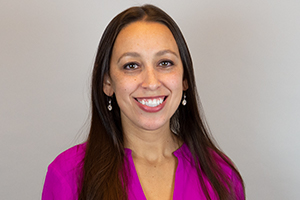 Natasha Cornelius
Marketing Content Manager
Natasha is a writer and content editor at Quotacy. She is also co-host of Quotacy's YouTube series. She can't get enough of life insurance and outside of work is also working toward her Chartered Life Underwriter designation. Connect with her on LinkedIn.