Life insurance isn't the most favorite product in the world to purchase. If you receive an extra amount of money, your tax refund, for example, you don't automatically rejoice thinking "Yes! Now I can get that life insurance I've always wanted!" People get excited about buying a new house, a car, a boat, shoes, video games… they don't get excited about life insurance. Let's discuss buying the right life insurance 
However, just because life insurance might not be the most thrilling purchase, it doesn't mean it's not one of the most important ones. If you die prematurely, your loved ones will definitely see the importance of your life insurance purchase.
Life insurance can replace your income in addition to providing funds to cover your funeral, burial, and any other final expenses. If you have children you want to provide college tuition for, the life insurance death benefit can be used to provide for this as well.
» Compare: Term life insurance quotes
When you're looking to make an important purchase, such as buying a house or car, you ask a lot of questions. You want to make sure you are getting exactly what you need and that you aren't paying too much. This way of thinking is the same for purchasing life insurance. Asking questions to make sure you get the right product at the right price is vital.
There are three big questions to ask when you're looking to buy life insurance and the good news is you can find the answers online at Quotacy.
How much do I need?
How much does it cost?
How do you buy it?
How much life insurance do I need?
Figuring out how much life insurance coverage you need depends upon three main questions:
1. How much debt do you want paid off?
Do you have a mortgage? Auto loans? Student loans? Credit card debt? Factor these costs into your coverage amount.
2. How much monthly income do your loved ones need?
How much does your current paycheck provide each month? Add this amount into your coverage total.
3. How many years do you want the monthly income to last?
This question is not the same as asking what term length you want. Term length coverage is how long you would like the coverage on you to last, meanwhile this question is asking how many years of income you would like to provide for your family should you die prematurely. Six years of income? 12? 21? Keep in mind your house payments are likely where a large portion of your monthly income is going, and you already factor that amount into the debt you want paid off, so this question is more heavily based on your family's standard of living and how long you want to continue to provide income even after large debts are paid off.
» Calculate your needs: Life insurance needs calculator
Ready to get your life insurance quote?
You're a few minutes away from great life insurance
How much life insurance do you need?
Figure out your action plan with our needs calculator
How much does life insurance cost?
Running a term quote is easy and the results are instant. By answering a handful of questions you can get a good estimate on how much a life insurance policy might cost you. For simplicity's sake, we'll say the average family has two working parents and two children. Let's calculate some premium estimates.
Example: John and Jane Smith are both 40 years of age and stay pretty healthy. They have two children, a 10-year-old son and a 13-year-old daughter. John and Jane both want life insurance coverage to protect their family. They want to be sure that if either of time died prematurely, their mortgage could be paid and their children would be able to go to college. They both decide to apply for 20-year term policies with $500,000 in coverage.
Using the quoting tool on Quotacy, I calculated that John can get this life insurance policy for as little as $29.35 per month and Jane can get this policy for as little as $25.64 per month.
Age is a huge determinant when calculating life insurance prices. If John had purchased this policy when he was 35 years old instead, his monthly premiums could have been as little as $22 per month and Jane could have paid as little as $19.
Your health is another strong factor in calculating life insurance prices, so be aware that not everyone will qualify for the Preferred Plus prices. If John ended up being offered Standard instead, his policy would be approximately $43 per month while Jane's Standard pricing would be about $35. For $500,000 of coverage, these policies are still quite affordable. With John and Jane having two children, life insurance coverage is extremely important for them to make sure their kids' standard of living goes unchanged even if the death of a parent occurs.
» Compare: Term life insurance quotes
How do you buy life insurance?
You can buy life insurance directly through the life insurance company, from an agent or broker, or you can buy it right online. Quotacy is an independent online agency which means we work with multiple life insurance companies, and you can get a quote and apply right online from the comfort of your own home. No worrying about how you're going to find time in the day to head over to someone's office to fill out paperwork. Even the examiner who perform your life insurance medical exam comes to you!
Once you apply, there's a lot of behind-the-scenes work we do to make sure you're getting an ideal policy for your individual situation. This doesn't mean we try to upsell you (we don't!) what we mean by this is if we see the company you chose to apply for doesn't like the fact that you are a small-engine plane pilot, for example, we'll inform you of a company that does. You are not required to go with our suggestion—whichever carrier you want to get coverage through is totally up to you.
Now you know what questions to ask when looking to buy life insurance. Have any other questions we didn't cover here? Contact us today—we would love to help you!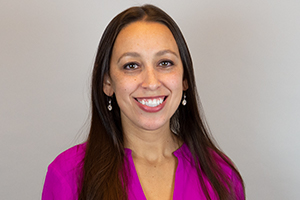 Natasha Cornelius, CLU
Senior Editor and Life Insurance Expert
Natasha Cornelius, CLU, is a writer, editor, and life insurance researcher for Quotacy.com where her goal is to make life insurance more transparent and easier to understand. She has been in the life insurance industry since 2010 and has been writing about life insurance since 2014. Natasha earned her Chartered Life Underwriter designation in 2022. She is also co-host of Quotacy's YouTube series. Connect with her on LinkedIn.