Owning a small business can be one of the most rewarding journeys in your life. It is your opportunity to direct your future and follow your passion. This article I read many years ago at Inc.com called Top 10 Reasons to Run Your Own Business still sticks with me and is still true today. It is a great read and gives many reasons why you may want to make that dream come true. But making this dream come true takes hard work and money. Did you know life insurance can help? It's not just for your loved ones when you die. Let's discuss protecting your small business loan with life insurance.
Funding Your Small Business
The old adage "it takes money to make money" couldn't be more true for business owners. Funding is a critical component of growth, purchasing inventory and equipment, acquiring real estate, and expanding operations. Small business loans are an inexpensive way to take that next step forward in your business, at least in comparison to the interest rates of the 1980s.
When a business owner takes out a loan from their local bank or small business administration, that bank (or SBA) immediately has a financial interest in the owner's wellbeing and financial health because the lender will eventually want their money back.
In many cases, especially large loans must be guaranteed by a life insurance company so that the bank doesn't stand to lose the full balance of the loan upon the borrower's death. The bank could suffer a pretty dramatic loss on its balance sheets if you weren't around to continue the business.
Life Insurance and Business Owners
Term life insurance for bank loans protect the bank's interest in the borrower's wellbeing, but it's equally valuable for the business owner's loved ones. If the business owner passes away unexpectedly, their surviving loved ones may be responsible for the full balance of the loan that remains outstanding. This is not a scenario anyone wants to leave as a legacy to their family.
Life insurance is a minor added expense for most borrowers, and the cost of the policy is relatively insignificant when compared to the interest payments for the loan. This is especially true if you purchase a fully underwritten competitive term life policy.
To see a quick estimate on the cost of life insurance, you can get an instant term quote anonymously. In other words, get a quote without having to provide any personal contact information.
Term life insurance for bank loans protect the bank's interest in the borrower's wellbeing, but it's equally valuable for the business owner's loved ones.
Ready to get your life insurance quote?
You're a few minutes away from great life insurance
How much life insurance do you need?
Figure out your action plan with our needs calculator
Life Insurance and Collateral Assignments
To use your life insurance to secure your small business loan, you need to create a collateral assignment. A collateral assignment document notifies the borrower's insurance company the borrower has assigned an interest in their life insurance policy to the lender. This gives the lender the right to receive death proceeds as primary beneficiary up to the amount of the loan. The rest of the insurance goes to your named beneficiary.
With a life insurance contract that is collaterally assigned to a bank, your loved ones will not be obligated to pay off the loan as it will be paid off in the amount of insurance you purchased up to the loan. The rest of the proceeds of that policy go to your loved ones and they will not have the added financial stress of repaying your business loan.
Example:
John Smith has a $500,000 life insurance policy collaterally assigned to his small business loan lender. John unexpectedly dies at age 50.
The payoff amount on his SBA loan is $175,000. The life insurance company will pay the lender this amount. The remaining $325,000 from the life insurance policy will go to his beneficiary.
A solid term life insurance contract collaterally assigned for a loan is for protecting your small business and your bank's interests. It is a win/win scenario. Most likely, you will far outlive the loan you received to grow your business, but the life insurance is protecting your small business and all parties if you die prematurely. Life insurance brings peace of mind both to you, your lender, and your loved ones.  
Photo by jose aljovin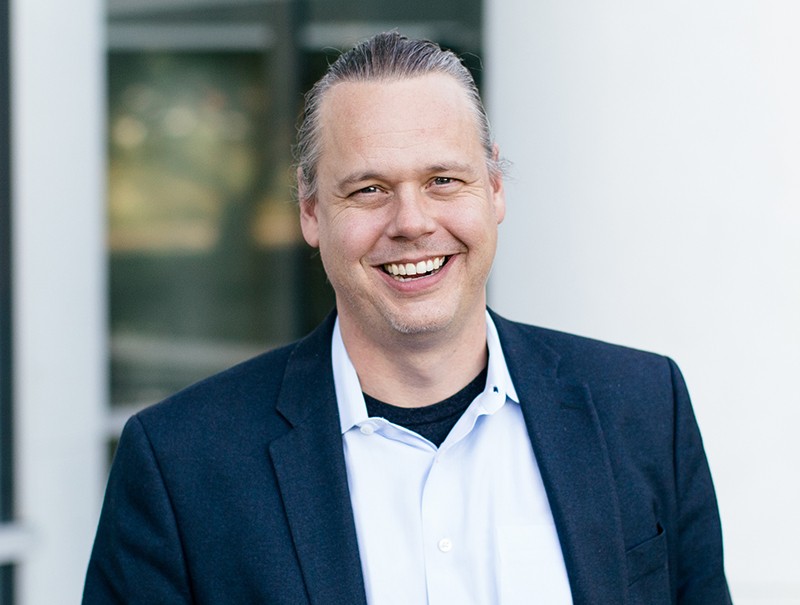 Jeremy Hallett
Co-Founder and CEO of Quotacy, Inc.
Jeremy is co-founder and CEO of Quotacy, Inc., a direct-to-consumer digital life insurance agency headquartered in Minneapolis. The company's mission is to help everyone who has loved ones—who depend on them financially—to own a life insurance policy. Mr. Hallett is also CEO of Hallett Financial Group, Inc., a brokerage general agency (BGA) that distributes life insurance, annuities, disability, and long term care products. Hallett Financial has been serving over 2000 insurance agents and financial advisors since 1990. Jeremy's partnerships—across technology, insurance, and finance—stem from his willingness to spark innovation and his curiosity about what's possible in life and business. Playing sax and meditating daily keep him happy and humble.