How do startup business owners get life insurance?
Do you prefer to learn by watching? We answer this question in a video below. Click here to jump ahead.
Life insurance for business owners is common and incredibly important. Business owners may need life insurance on a person key to their company's future. Business owners may need life insurance to fund a buy-sell agreement should something happen to one of the co-owners. Business owners may also need to use life insurance as collateral to obtain a loan.
In order to be approved for life insurance as a business owner, life insurance companies will want to review a financial history of the company. This will help determine how much coverage the business owner can purchase. It will also help assure the insurance company that the business owner is financially stable enough to keep up with the payments.
So what about start-up business owners?
Start-ups do not yet have financial records or a business history to submit to an insurance company for review. Because of this fact, many life insurance companies are hesitant to approve these applications.
It's not uncommon for owners of start-up businesses to not take a salary for the first year or so in order to get the business up and running and have the ability to pay its employees. Seeing as insurance coverage justification relies on how much money a person makes, you can see why this situation poses a challenge for many life insurance agents trying to help their start-up clients.
» Compare: Term life insurance quotes
Start-up Business Owners Trying to Secure VC Funding
As a business owner looking to secure venture capital (VC) financing, the investors will want peace of mind and proof that their investment isn't lost if you died unexpectedly.
Purchasing life insurance on yourself will help you make a case for why investors should put up funds for your idea. There is always risk in investing in new companies, but life insurance reduces this risk—at least a little bit.
But trying to purchase life insurance on yourself when you may not currently be making any income can be a struggle. We'll discuss this further. Read on.
Ready to get your life insurance quote?
You're a few minutes away from great life insurance
How much life insurance do you need?
Figure out your action plan with our needs calculator
Start-up Business Owners Needing Coverage on Owners and/or Employees
When you're in the beginning stages of getting your start-up up and running, your fellow co-owners and employees are key to the company's success. If one of these people died suddenly, it may even mean the demise of your company.
One way to help cushion the blow of the death of a co-owner or key employee is to purchase life insurance on these individuals. If they should die, you're provided funds to be able to cover expenses while you figure out next steps to take and hire a replacement. This strategy is known as key person life insurance.
Another strategy business owners commonly take is to buy life insurance to fund a buy-sell agreement if there is more than one owner of the company. This is when owners agree ahead of time how much each of their shares in the company is worth. Then they apply for life insurance coverage in at least this amount and either the company itself owns the policies or the co-owners own the policies on one another. If an owner dies, the life insurance proceeds are used to buy the deceased's share in the company from the deceased's estate.
For owners of a start-up, it can be difficult to obtain the necessary insurance coverage for a buy-sell or to insure a key person.
For example:
Jim, Stanley, and Pamela are working on launching their tech start-up. They've each devoted months to research and development and have begun to set meetings for VC funding. Each co-founder brings their own expertise to the company. If one of them died unexpectedly, replacing their skillsets would be difficult, to say the least.
They are looking to buy $1,000,000 key person life insurance policies on each other, but many insurance companies have declined their applications because they currently have no salaries (since they've been in the research and development stages) and don't plan on taking salaries for another four quarters.
While they each have a track record of success, no bankruptcies, great credit, and extraordinary educational backgrounds, getting approval for millions of dollars in life insurance coverage is proving difficult.
Not every life insurance company evaluates applicants in the same way. Quotacy is a
life insurance broker
—this means we have the ability to shop your application to many different life insurance companies, giving you the most options.
We recently had clients come to us in very similar circumstances as the example above. But we have experience in these situations and our agents knew what to do.
The relationships we've developed with our life insurance companies are strong and we knew one company in particular might be convinced to approve coverage on our start-up clients. We had the agent on this case write up a detailed cover letter explaining the applicants' history and reasoning behind needing the millions in coverage. After an in-depth evaluation of each applicant, the insurance company approved the key person life insurance policies on our clients.
Start-up Business Owners Applying for a Bank Loan
Not sure if you're aware, but banks do not give out money unless they know they'll eventually be repaid. Start-up business owners often do not have enough money sitting in their checking or savings account to get their business off the ground. They need to apply for a small business loan.
If you don't have proof of income required to pay back the small business loan, how do you get a bank's approval? This is, once again, when life insurance is beneficial.
It's not uncommon to purchase life insurance policy on yourself as collateral for a loan. This way, if you were to die, the bank knows it will still get paid so they are much more willing to approve the loan.
It's important to note that oftentimes banks will say that you should name them as a beneficiary of your term policy. Don't do this. I say this because as you slowly pay off the loan, the balance owed also decreases; however, your life insurance policy's death benefit does not.
As an example, let's say you're looking for a small business loan of $100,000. So, you get a 10-year term life insurance policy with a face amount (a.k.a. death benefit) of $100,000. You name the lender your policy's sole and primary beneficiary.
You die in a tragic boating accident three years later with $65,000 remaining on the business loan. The lender then receives a check for $100,000 even though you only had $65,000 left to pay.
Instead, you should assign the bank as a collateral assignee on your policy. In this situation, if you die before the loan is paid off they only receive the amount that is owed. The remainder of your policy's death benefit proceeds go to your beneficiary(ies).
Why Start-up Business Owners Should Work with Life Insurance Brokers
There are many great, financially strong life insurance companies out there. How do you know which one is best for your situation? A life insurance broker can help you figure that out.
Life insurance brokers do not work for the life insurance companies. They represent your best interests. Life insurance brokers, like Quotacy, have contracts with many different life insurance companies and, therefore, have the ability to shop your application around to get you the best rate.
As you've read, not all life insurance companies evaluate applications in the same way. They each follow their own calculated mortality risk guideline, which affects the types of risk they can take on and how much they charge.
If you're looking for life insurance, Quotacy can help. Our agents are experts at navigating the world of life insurance and can find you the best policy. Start the process now by getting an anonymous term life insurance quote.
» Calculate: Life insurance needs calculator
Watch the Life Insurance for Start-up Owners Video
Video Transcript
Welcome to Quotacy's Q&A Friday where we answer your life insurance questions. Quotacy is an online life insurance agency where you can get life insurance on your terms.
I'm Jeanna and I'm Natasha.
Today's question is:

How can startup business owners get life insurance?


We have had startup business owners come to us and tell us they have been struggling to find a company to approve their life insurance applications. It's not uncommon for start-up owners to have a hard time getting approved for the life insurance coverage they need.
And business owners need life insurance for many different reasons.
Why start-up owners need coverage
Key person protection
Funding a buy-sell agreement
Collateral for a small business loan


Although business owners are one of the most common life insurance owners, startup business owners sometimes have a difficult time justifying their coverage amounts.
Consider this scenario: You have a great idea for a business and you and your co-founders work tirelessly month after month researching and preparing to get your business up and running. Not to mention perhaps depleting your savings accounts along the way.
Maybe you want to start searching for venture capitalists to invest in your business. You'll want to buy life insurance coverage on yourself to lessen the risk to an investor.
Most likely you and your co-founders individually bring specific skill sets to your business. If one of you died, your startup could take quite the hit. You want to get key person life insurance on each other.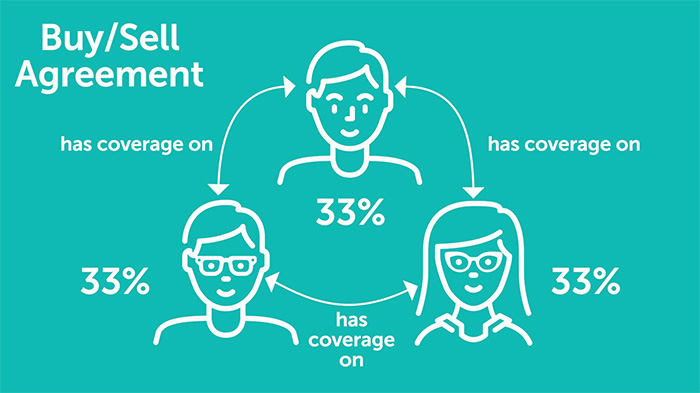 If one of the co-founders died, what is their share in your startup worth? Each owner may want to buy life insurance on the others in a coverage amount of whatever their share is worth. This is a buy-sell agreement funded by life insurance.
In order to get your business off the ground running, you apply for a small business loan. The bank wants to make sure they get paid even if you die. So you'll want to buy life insurance as collateral, so your bank is more willing to approve your loan.
And none of these are far-fetched examples of why a startup business owner may require life insurance. The problems start when you apply for a policy, but don't have the financial justification… on paper at least. As a start-up business owner, it's not unusual to put a good portion of your own money into the company. Nor is it unusual to go without a salary for a few quarters or more in order to be able to pay for other necessities such as rental space and paying your employees.
Life insurance companies need to see proof that the amount of life insurance you're applying for is justified and that you'll be able to pay the premiums. If you have no proof of income and no financial business records to show the insurance companies, you're going to be hard-pressed to find a company to approve your life insurance coverage.
Without these life insurance policies you run the risk of going bankrupt if a co-owner dies, not obtaining funding, and not getting approved for a small business loan. Much of your startup success relies on life insurance.
So with these obstacles how does a business owner get life insurance?
While there are some life insurance companies that don't want to accept the risk of insuring startup business owners, there are others who are a bit more willing. But finding that needle in the haystack can take time. Time that a start-up business owner just doesn't have.
A life insurance broker can do the behind-the-scenes work for you. And they are not tied to one life insurance company, but can shop the market.
Quotacy is a life insurance broker. We have had clients in very similar circumstances come to us and we've been able to find them life insurance coverage from top-rated life insurance companies.
» Compare: Term life insurance quotes
We work for you, not the life insurance companies. We'll shop your application and work hard to get you approved at the best rate possible.
If you have questions about life insurance, make sure to leave us a comment. Otherwise, tune in next week when we talk about what life insurance riders are. Bye!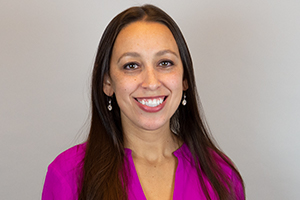 Natasha Cornelius, CLU
Senior Editor and Life Insurance Expert
Natasha Cornelius, CLU, is a writer, editor, and life insurance researcher for Quotacy.com where her goal is to make life insurance more transparent and easier to understand. She has been in the life insurance industry since 2010 and has been writing about life insurance since 2014. Natasha earned her Chartered Life Underwriter designation in 2022. She is also co-host of Quotacy's YouTube series. Connect with her on LinkedIn.