Think of all the great things in your life; the things that you love and the things that are important to you. This can encompass a great many things: your family, friends, your home, your pets, your career, your church, volunteering. Can you imagine for a moment how your death could affect each of those people, places, and things?
Do you have a plan for the future?
A foundation of financial security is protection. It's important to plan ahead and protect your loved ones with life insurance. Life insurance would help ensure they are taken care of and financial goals stay on track.
When it comes to life insurance, most people realize its importance. It can pay for funeral expenses, replace income, put your kids through college, and pay off the mortgage and other debts. However, while people know life insurance is vital to own, many also think they can't afford it. 80 percent of consumers overestimate the cost of life insurance. Realistically, term life insurance is very affordable and helps protect what matters most.
» Compare: Term life insurance quotes
Term life insurance is the solution that works for most families. However, you also have permanent life insurance options.
While term life insurance lasts a specific amount of time, typically 10, 20, or 30 years, permanent life insurance can last a lifetime. It's important to note that permanent life insurance is more expensive since its lasting and accumulates a cash value.
See what you'd pay for life insurance
Comparison shop prices on custom coverage amounts from the nation's top carriers with Quotacy.
There are different types of permanent life insurance products:
Universal Life: Delivers flexible premiums and death benefits. It includes a cash value account which accumulates at a floating rate of interest, with a minimum rate guarantee. While some universal life policies focus on providing guaranteed death benefits, some other policies focus on accumulating cash values.
Indexed Universal Life: Offers many of the same benefits as traditional universal life insurance, with one primary difference—the way interest is credited to the cash value of the policy. Compared to traditional universal life policies in which the insurance company declares a fixed rate of interest, IUL interest is credited to the cash value based on the movement (up and down) of a specific stock market index or indexes over a specific period of time. Over the long-term, an indexed policy could mean more cash value.
Whole Life: It provides a fixed, level premium and a fixed, level death benefit for life. The policy's guaranteed cash value typically grows at a rate that will enable it to equal the death benefit at age 100. Participating whole life policies also declare dividends to the policyholder in the form of cash values and can either reduce the premiums of the policy, add to the policy's death benefits, or add to the overall cash values of the policy.
» Learn more: Term vs. Whole Life Insurance
Life insurance is most commonly used as income replacement, but it can also be quite a versatile tool for a variety of financial goals. It can:
Help you build and diversify your retirement savings
Protect your business
Leave a charitable legacy for the cause(s) you care most about
Provide flexibility in putting together an estate plan
Offer an alternate source of cash by accessing the death benefit early in the event of a chronic or terminal illness.
Now is the time to buy life insurance. The younger and healthier you are the cheaper your premiums will be. Life insurance is for all the "what ifs" out there. You never know what tomorrow will bring.
Life insurance is not one-size-fits-all. What type of life insurance you should buy, how much, and for how long all depends on your lifestyle and what your future needs and goals are.
Whether you choose term or permanent insurance, Quotacy can help find the best product for you and protect what matters most. Protect the people, places, and things you love most with the gift of life insurance.
» Calculate: Life insurance needs calculator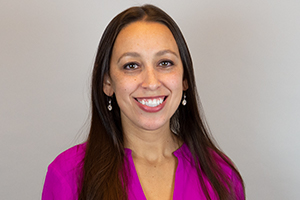 Natasha Cornelius, CLU
Senior Editor and Licensed Life Insurance Expert
Natasha Cornelius, CLU, is a writer, editor, and life insurance researcher for Quotacy.com where her goal is to make life insurance more transparent and easier to understand. She has been in the life insurance industry since 2010 and has been writing about life insurance since 2014. Natasha earned her Chartered Life Underwriter designation in 2022. She is also co-host of Quotacy's YouTube series. Connect with her on LinkedIn.