Life insurance is an important purchase. With a life insurance plan in place, you safeguard your family's financial future should you die while the policy is active.
There are two types of life insurance: term life insurance and permanent life insurance.
Term life insurance is the most common and typically best option for families because it's more affordable. It lasts a set period of time—ideally the years your family relies on your income the most. The set time is called a "term" and options range from 5 to 40 years, depending on your age.
Permanent life insurance is designed to last your entire lifetime. Many permanent policies also accumulate a cash value (similar to a savings account) and may pay dividends. However, permanent life insurance is much more expensive than term life insurance.
Important Things to Consider Before You Buy a Life Insurance Policy
1. Review your own insurance needs and circumstances.
The policy that may be best for your friend or family member may not be the best policy for you. If you're not sure whether you need term or permanent life insurance, you can contact us directly and an agent can help you. Alternatively, take a look at our Term vs Whole Life Insurance page to learn more about the different types and determine which is best for you and your family.
How much coverage you need also varies person to person. Most advisors recommend buying at least 10 times your income in life insurance, but this isn't the right number for everyone. How much debt you have, the size of your family, your income, etc. are just a few factors to think about when determining how much life insurance coverage to buy. You can speak with a Quotacy agent for assistance or check out our life insurance needs calculator for guidance.
2. Be sure that you can handle the premium payments.
Term life insurance and whole life insurance offer fixed premium payments, meaning they won't change for the life of the policy. On average, Americans do over-estimate the cost of a life insurance policy, but it's still a cost you need to factor in with your other financial responsibilities.
Make sure the premium is a number you can comfortably afford paying long-term. If you decide to cancel a term policy, you don't get a refund unless you cancel during the policy's free look period, typically the first 30 days after activation.
3. Be honest and review your life insurance application before submitting it.
Life insurance premiums can be affected by your health and lifestyle habits. Some people think omitting certain facts from their life insurance applications can save them money. It's doesn't pay to try and fool the insurance company.
Insurance companies have many resources to investigate an applicant at their disposal. They have the ability to do background checks, pull medical records and criminal histories—to which you consent to in the application.
If it's discovered that you purposely tried to commit insurance fraud, consequences range from increased premiums or coverage termination to denying beneficiary death benefit claims. Answer the life insurance application questions honestly to the best of your ability.
When you apply for life insurance through Quotacy, one aspect of your agent's job is to find you the best possible price no matter your circumstances. The only way they can successfully find you coverage is if they have accurate information.
See what you'd pay for life insurance
Comparison shop prices on custom coverage amounts from the nation's top carriers with Quotacy.
Important Things to Consider During the Life Insurance Buying Process
1. It may take some time for your policy to be approved and activated.
Most life insurance policies are not instant-approval. Whether you can be approved for coverage, and the final price of your policy, is determined during a process called underwriting.
During this process, the life insurance company does a number of things including, but not limited to:
Verifying your identity
Reviewing your economic circumstances to make sure your coverage amount is reasonable
Evaluating your medical records and life insurance medical exam results, if necessary
These steps take time to complete. On average, from start to finish the life insurance buying process takes two to six weeks. Ordering medical records tends to be the step the holds up the process. Waiting for a doctor's office to send records can sometimes take weeks especially if records from multiple offices are needed.
2. If you don't like the final offer, you aren't required to buy the policy.
Something that puts many people off applying for life insurance is that they think they become locked into the policy. You can apply for life insurance and walk away if you decide you don't want it. Alternatively, you even have the option to adjust the coverage amount or term length to lower your premium before officially accepting the policy.
When you apply for life insurance through Quotacy, your agent will work closely with you to make sure you're confident in going through with purchasing the policy. After the underwriting process is complete, if the insurance company comes back with a final price that is higher than your initial quote, your Quotacy agent is upfront and transparent about the whole thing. Your agent will also put together policy options for you to try and get that premium amount closer to the initial quote.
Important Things to Consider After You Buy a Life Insurance Policy
1. If your term policy is going to expire but you still need coverage, you have options.
When you buy a term life insurance policy, you choose a term length. Once you activate the policy, you can't change the term length. However, there are still ways to continue having coverage if you need it.
Renew the Term
You can renew most term insurance policies for one or more terms even if your health has changed. Each time you renew the policy for a new term, your premiums increase substantially. Before renewing, be sure to ask your agent what the new premiums will be. Renewing a term policy is typically only a good option if your health is poor and you only have a few years left to live.
Convert to Permanent Life Insurance
Many term life insurance policies have a conversion option built in automatically. It guarantees you the option to convert your term policy into a permanent policy even if your health has changed (if exercised within a certain time period.) As with the renewal option, your new premiums will be much higher. Converting your term policy is typically only a good option if you need life insurance coverage but are otherwise now uninsurable.
Buy a New Term Life Insurance Policy
If your term life insurance policy is about to expire but you realize you still want coverage, the most affordable option is to simply buy a new term policy. This is the best option if your health hasn't significantly declined and you're still within an insurable age range. You can also apply for a permanent life insurance policy if you now need coverage your entire life.
2. If buying a new policy, don't cancel your current one until your new one is 100% inforce.
There are many instances when people apply for life insurance to replace their current policy. Perhaps you quit smoking or lost a significant amount of weight and want see if you can pay lower premiums. Or maybe the rates are increasing on the group coverage you bought through your employer.
Whatever the situation may be, don't cancel your policy until your new coverage is 100% inforce (active). Once you cancel a policy, you can't get it back if something doesn't go as planned with the new life insurance application. So, be sure to plan ahead when applying for a new policy.
3. Review your life insurance policy every few years to keep up with changes in your income and your needs.
Life insurance isn't just a set-it-and-forget-it purchase. But it's also not something you're thinking about on a regular basis so it's easy to ignore. After buying a life insurance policy, we recommend that you review it every few years and after every big life event or change. As our life changes, our life insurance needs can change as well.
Examples: Buying a vacation home or investment property likely brings the need for more life insurance coverage. Getting married or divorce likely brings the need for a beneficiary change.
Life insurance is one of the best purchases you can make to protect your family's future. Take the first step today and get a free term life insurance quote. No contact information required.
Watch the Before, During, and After Buying Life Insurance Video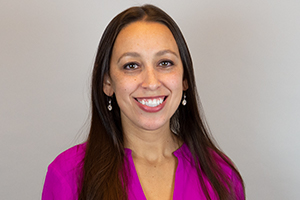 Natasha Cornelius, CLU
Senior Editor and Licensed Life Insurance Expert
Natasha Cornelius, CLU, is a writer, editor, and life insurance researcher for Quotacy.com where her goal is to make life insurance more transparent and easier to understand. She has been in the life insurance industry since 2010 and has been writing about life insurance since 2014. Natasha earned her Chartered Life Underwriter designation in 2022. She is also co-host of Quotacy's YouTube series. Connect with her on LinkedIn.