Needing to think outside the box this holiday season? Life insurance may not be the right gift for everyone, but if it's something you don't have yet, your loved ones will definitely appreciate it.
Life Insurance for Your Partner
You and your partner, spouse, significant other (whoever it may be) work hard making a life together. Whether or not you have children, you likely rely on one another to pay bills and maintain your standard of living.
You can buy a life insurance policy on yourself and name your partner the beneficiary. In addition, you can purchase a life insurance policy on your partner.
Term life insurance policy premiums do not change the entirety of the term. For example, if you're a 35-year-old healthy male who just purchased a $500,000 term life insurance policy with a 20-year term for $21.67 per month, it will always remain only $21.67 per month. Even if you were to develop a serious medical condition, the premium won't change for those 20 years.
20-Year Term Life Insurance Monthly Quotes for Healthy Non-Smokers
Age
$250,000
$500,000
$750,000
$1,000,000
Male
Female
Male
Female
Male
Female
Male
Female
25
$12.35
$10.89
$19.11
$15.72
$26.11
$21.04
$31.16
$23.47
30
$12.62
$11.10
$19.43
$16.32
$26.60
$21.94
$34.12
$25.06
35
$13.38
$12.12
$21.67
$17.87
$29.95
$24.25
$39.77
$31.45
40
$18.91
$15.30
$31.53
$24.60
$44.75
$34.36
$54.10
$46.22
45
$26.31
$21.22
$46.27
$37.20
$66.86
$53.24
$90.52
$69.10
50
$40.57
$31.66
$72.67
$56.83
$106.46
$82.69
$144.86
$113.05
55
$64.81
$48.87
$119.13
$89.24
$176.14
$131.32
$236.12
$166.17
If either of you were to die unexpectedly, a term life insurance policy provides a death benefit that can keep your loved ones financially protected. If you have children, or plan to, life insurance is extremely important.
Without life insurance, maintaining a lifestyle that once took two incomes on one income is hard. Add children to the mix and it's devastating.
Buying life insurance on yourself is a simple act that will be appreciated by the whole family.
Life Insurance on Your Children or Grandchildren
It's not unusual for a parent or grandparent to buy a whole life insurance policy on their child or grandchild. This is a type of permanent policy. It accrues cash value over the policy's lifetime creating a decent sized savings that the child can access in the future.
Once purchased, you are the owner. Once your child or grandchild reaches adulthood, you can transfer ownership over to them.
They can continue to pay the premiums, if it's not yet paid up, and keep the coverage for their family's protection. Even if they keep the policy active, they can access the cash value account if desired.
Or they can choose to surrender the policy and redeem its cash value.
A children's whole life insurance policy is relatively inexpensive. Once purchased, the premiums are locked in and won't change. Because of the potential future value, this can be a great gift of life insurance for your child or grandchild.
Children's Whole Life Insurance Monthly Quotes

Age 1
Age 5
Age 10
Age 15
Male
Female
Male
Female
Male
Female
Male
Female
$10,000
$9.64
$9.19
$10.07
$9.54
$10.79
$10.12
$11.59
$10.38
$25,000
$16.33
$15.21
$17.39
$16.07
$19.20
$17.52
$21.21
$19.29
$50,000
$27.48
$25.23
$29.59
$26.96
$33.22
$29.85
$37.24
$33.39
$100,000
$40.38
$35.77
$44.50
$39.23
$51.69
$45.01
$59.70
$52.01
See what you'd pay for life insurance
Comparison shop prices on custom coverage amounts from the nation's top carriers with Quotacy.
How to Buy a Life Insurance Policy
Whether you're looking to buy life insurance on yourself or someone close to you, Quotacy can help.
Our term life insurance quoting tool is free and easy to use. You can see cost estimates even without giving away contact information.
Enter into the quoting tool your:
Zip code
Gender
Birthdate
Smoking status
If you're applying for insurance on your partner, enter their information.
If you're applying for coverage for both you and your partner, you'll apply for two different policies. You cannot both be insured on the same policy. Both policies can be submitted online, but we recommend that you use separate email addresses so your updates don't get confusing.
Your Quotacy agent will keep you posted as the application moves through the buying process. Your Quotacy agent will also work hard to make sure your policy fits into your budget.
The pricing is different across every insurance company and can vary drastically depending on your health or lifestyle factors. Not only are you able to comparison shop online before submitting your application, but your agent does a second round of comparison shopping once they review your application with a set of industry eyes.
Things that may occur during the buying process:
The applicant may need to complete a verification phone interview with the insurance company
The applicant may need to complete a free medical exam with an examiner from the insurance company (this occurs where and when it's convenient for you)
If you're looking to buy term life insurance, it can be done easily online. If you're interested in permanent life insurance, pop on over to our whole life insurance page. Complete a short form and an agent will reach out to provide you personalized quotes.
Note: Life insurance quotes used in this article accurate as of December 16, 2020. These are only estimates and your life insurance costs may be higher or lower.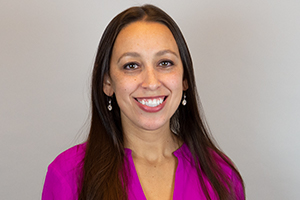 Natasha Cornelius, CLU
Senior Editor and Licensed Life Insurance Expert
Natasha Cornelius, CLU, is a writer, editor, and life insurance researcher for Quotacy.com where her goal is to make life insurance more transparent and easier to understand. She has been in the life insurance industry since 2010 and has been writing about life insurance since 2014. Natasha earned her Chartered Life Underwriter designation in 2022. She is also co-host of Quotacy's YouTube series. Connect with her on LinkedIn.