No one enjoys talking about death, but we can't avoid it. Death is a part of life. The more preparation you and your loved ones do while still living, the easier it will be for those who are left behind. Let's talk about a life insurance plan.
One of the best ways to help your loved ones when you die is to have a life insurance plan in place to cover any financial obligations and day-to-day expenses for them moving forward.
» Compare: Term life insurance quotes
From funeral costs to daily living expenses, the cost of a loved one dying is usually a big shock to family. On average, a typical funeral can cost around $10,000, depending on where you live and how extravagant you want the service.
Before you purchase a life insurance plan, there are three very important initial pieces to think about.
How long you want the policy to last;
How much coverage you need;
If you want your policy to accumulate cash value or simply help replace the income you provided to your loved ones.
How long should my life insurance policy last?
There are two main categories that life insurance falls into: temporary and permanent.
Temporary insurance is term life insurance. Term insurance is ideal for the majority of Americans who simply want to protect the hopes and dreams of their family and loved ones, and relieve them of financial stress if they are not around to provide financially. Term insurance is purchased for a certain length of time, typically either 10, 20, or 30 years.
Permanent life insurance, such as whole life and universal life insurance policies, last your entire life and you don't need to worry about renewing them at the end of term periods like you do with term insurance, as long as you pay the premiums. But keep in mind, these permanent policies are going to be significantly more expensive than term insurance.
» Learn more: Term vs. Whole Life Insurance
How much life insurance coverage should I own?
The amount your loved ones will need is really up to you and what you can afford. As a general rule of thumb though, many insurance professionals say your surviving loved ones will need 10 to 20 times your current income to maintain the same standard of living they have now. So, if you make $50,000 a year you would want at least a $500,000 life insurance policy. That is a very simple way to determine how much life insurance you need, but everyone's situation is different.
» Calculate: Life insurance needs calculator
Quotacy's free needs analysis tool can help you calculate how much coverage you need. However, if the needs analysis says you need $500,000 in coverage, but you can only afford $250,000, get what you can afford. It will still be enough to cover the short term financial needs of your loved ones, and some life insurance is always better than none at all.
Ready to get your life insurance quote?
You're a few minutes away from great life insurance
How much life insurance do you need?
Figure out your action plan with our needs calculator
What type of life insurance should I own?
Now, we talked about term life insurance: you pay a set price (premium) and in return the insurance company will pay your beneficiaries (those you designate to receive the money from the policy upon your death) the full amount of coverage (death benefit). But what if you want more options and lifelong protection?
While life insurance should not be used as an investment tool, many permanent products, like whole life, will accumulate cash values over time and these cash surrender values are part of your living net worth. Keep in mind these permanent policies are more expensive and complicated than a term life policy.
Also, term life policies are usually convertible to permanent products during their term period without evidence of insurability should you wish for longer coverage.
Quotacy typically works with term life insurance policies, but if you are curious on purchasing permanent insurance, we have staff with years of experience putting permanent products in force as well. Contact us and we can help you determine what type of life insurance is right for you.
Now that you are aware of different types of life insurance, ask yourself a few questions and you'll be one step closer to protecting your loved ones and your financial future.
How long will my loved ones be dependent upon me financially? That answer will be the length of coverage you need.
How much will my loved ones need to maintain their current standard of living? You can find out how much they may need by using the needs analysis tool.
Do I want a life insurance policy that will accumulate cash value over the years, or do I simply just want protection for my loved ones if I can't be around for them someday? You know your situation better than anyone so take your time and make the best choice for you.
No one ever anticipates needing to use life insurance, but the unexpected happens. Be prepared and get a free and anonymous term life insurance quote today.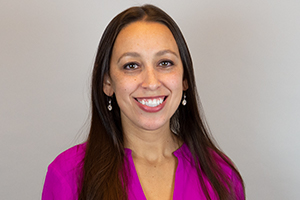 Natasha Cornelius, CLU
Senior Editor and Life Insurance Expert
Natasha Cornelius, CLU, is a writer, editor, and life insurance researcher for Quotacy.com where her goal is to make life insurance more transparent and easier to understand. She has been in the life insurance industry since 2010 and has been writing about life insurance since 2014. Natasha earned her Chartered Life Underwriter designation in 2022. She is also co-host of Quotacy's YouTube series. Connect with her on LinkedIn.