LIMRA recently reported their 2021 Life Insurance Barometer Study findings. One key statistic found is that more than half of Americans overestimate the cost of life insurance by as much as three times. Quotacy explains ways to not overpay for life insurance.
Younger generations overestimate this amount most often. The cost of term life insurance for a healthy 30-year-old is around $160 per year. Yet, 44% of Millennials estimate it to be more than six times higher, at a costly $1,000 per year.
Don't let the cost of life insurance stop you from protecting your family. We're here to help educate and ensure you get affordable life insurance coverage so you don't overpay for life insurance.
Follow these four tips to make sure you don't overpay for life insurance.
1. Work with a Broker
As an independent life insurance broker, Quotacy offers options from many different life insurance companies. You can first compare life insurance quotes yourself without giving away any contact information. After you officially apply, we'll double-check the market again to make sure you're getting the best price possible so you won't overpay for life insurance.
If you have any risk factors—such as depression or a DUI—your Quotacy agent double-checking the market for you is the best way to get the right policy for your individual situation. And we do this free of charge.
A broker has fiduciary duty foremost to the client, not the insurance company. We're here to advocate for you.
2. Don't Choose a No-Exam Policy
Insurance companies use medical exams to determine the risk of insuring you. Your level of risk then determines how much you'll pay for coverage.
Many insurance companies offer policies that don't require a medical exam. If you choose one of these options, insurers won't have your most up-to-date medical status. Therefore, insurers will assume there's at least slight risk associated with you and you'll probably pay more.
It's important to note that some life insurance companies use a newer process called accelerated underwriting. These companies will take your health and lifestyle information and run it through a database that determines if your risk requires a medical exam. If you pass the test, you could skip the exam and get your policy approved in days.
The accelerated underwriting option does not cost more than a straight-forward no-exam option. Your Quotacy agent will let you know after you apply if you're qualified.
Want to see what you'd pay for life insurance?
Compare the best prices from the names you know and trust, all in one place with no commitments.

3. Choose a Level Term Policy
Term life insurance is far less expensive than permanent life insurance. And a level term life insurance policy is the best choice for families who need financial protection.
A level term life insurance policy means that your premiums are locked in when you purchase it. They will not increase or decrease the entirety of the term. For example, at age 35, if you buy a 20-year $250,000 term life insurance policy with annual premiums of $158, it will remain $158 each year for the next 20 years. If you die at any time within those 20 years, your beneficiaries receive $250,000.
Don't confuse level term life insurance with yearly renewable term or decreasing term policies as they are three different types of term insurance.
Level versus Yearly Renewable Term
For yearly renewable term life insurance, you pay a low premium the first year or so and each year you renew, your premiums increase according to your age. For example, at age 35, you buy a $250,000 yearly renewable term (YRT) policy that starts at $120 per year and holds steady for the first three years. If you die within those three years, your beneficiaries receive $250,000. But after three years, if you still need coverage, your premiums jump every year you renew.
The disadvantage with this type of policy is that if you end up needing coverage longer than you initially planned, you'll end up paying much more versus had you purchased a level term life insurance policy in the first place.
Level versus Decreasing Term
Decreasing term life insurance is a policy that has fixed premiums, but the face amount decreases throughout the contract. For example, at age 35, you buy a 20-year $250,000 decreasing term life insurance policy for $120 per year. This policy will remain $120 each year for the next 20 years, but the face amount decreases 5% each year.
The disadvantage with this type of policy is that it may not be sufficient for your overall coverage needs. On paper, it makes sense to have while you pay off a mortgage, but this likely isn't your only financial obligation. If you have a family, your income is needed for much more. A level term life insurance policy is better for families.
Level Term versus Permanent
Level term life insurance is for income replacement, not cash value accumulation. If you need life insurance to protect your family from your premature death, then don't overpay for a permanent life insurance policy.
Permanent life insurance is beneficial for those who may have estate tax issues, business needs, or want supplemental retirement income in addition to maxing out their 401Ks and IRAs. But for the average family, most needs can be covered with a level term life insurance policy. And it's a cheaper alternative.
4. Don't Wait
If you want to save money on life insurance, don't wait to buy it.
As you age, the cost of life insurance increases. Buying a policy at 50 years old instead of 30 years old increases the cost by hundreds of dollars each year. And that's not even taking consideration a health condition that may creep in during those years.
A health condition that impacts your mortality risk will also increase your cost of life insurance. You may not be diagnosed with any health issues right now, but what about as you age? Does heart disease, cancer, or dementia run in your family? Does your job pose any occupational hazard risks?
The sooner you purchase a life insurance policy, the better your rate. And when buying a level term policy, you know this rate won't change the entirety of the term. Avoid the chance to overpay for life insurance.
And the most important reason to not wait: don't leave your family to financially suffer if you die unexpectedly.
Your term life insurance policy may not pay out— that's true. You may outlive it.
But if you died suddenly, would your loved ones financially suffer? If so, don't wait to buy life insurance.
It's better to have life insurance and not need it than need it and not have it.
Get level term life insurance quotes instantly, no contact information required. When you're ready to apply, the online application only takes a few minutes. Get the best price possible through Quotacy.
Note: Life insurance quotes used in this article accurate as of June 30, 2021. These are only estimates and your life insurance costs may be higher or lower.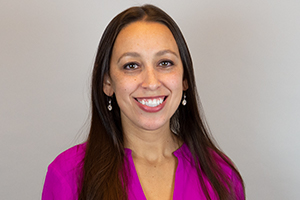 Natasha Cornelius, CLU
Senior Editor and Licensed Life Insurance Expert
Natasha Cornelius, CLU, is a writer, editor, and life insurance researcher for Quotacy.com where her goal is to make life insurance more transparent and easier to understand. She has been in the life insurance industry since 2010 and has been writing about life insurance since 2014. Natasha earned her Chartered Life Underwriter designation in 2022. She is also co-host of Quotacy's YouTube series. Connect with her on LinkedIn.