Are you wondering if your life insurance company will try to get out of paying your policy death benefit? We answer this question and debunk other life insurance myths in today's Quotacy Q&A Friday.
Video Transcript
Welcome to Quotacy's Q&A Friday where we answer your life insurance questions. Quotacy is an online life insurance agency where you can get life insurance on your terms.
I'm Jeanna and I'm Natasha.
We recently had a customer ask us, isn't it true that a life insurance company will try to get out of paying my death benefit if I die?
So we decided to tackle that along with four other life insurance myths today.

Life insurance companies are not in the business to try and rip off customers. When you buy a life insurance policy there is a two-year contestability period. If you die within the first two years of owning the policy, the insurance company has the right to look into your case and make sure you did not misrepresent yourself on your life insurance application.
For example, claiming on your application that you don't drink alcohol but when, in fact, you had liver disease from alcohol abuse, that would be a misrepresentation. After the first two years of the policy, the insurance company can no longer deny your death benefit claim except for in the case of blatant insurance fraud.
Right. So, for example, if you and your policy beneficiaries decide to fake your death to rake in hundreds of thousands of dollars and then it's later discovered that you commit insurance fraud, the insurance company can come back and sue you for the money that they paid.
Also, if homicide is listed as the cause of death on the death certificate many insurance companies will probably investigate that death a little bit closer to make sure the insured was not killed for the life insurance death benefit.

Myth number two: I'm not the breadwinner. I don't need life insurance.
Daycare is really expensive and this is just one reason why the number of stay-at-home parents in the United States is on the rise. Stay-at-home parents may initially think they don't need life insurance because they don't bring home a paycheck but it's really important for stay-at-home parents.
If a stay-at-home parent died, does a surviving parent have the needed funds to hire babysitters and pay for daycare? What about taking time off work to spend time with your children after your partner dies? Stay at home parents, you may not bring home a physical paycheck, but you're worth more than you'll know and you should definitely look into buying life insurance.
Don't wait until something happens to look to buy life insurance. Term life insurance is affordable, customizable, and can be life-saving for your family.
Ready to get your life insurance quote?
You're a few minutes away from great life insurance
How much life insurance do you need?
Figure out your action plan with our needs calculator

Myth number three: I am too young to think about life insurance.
It's very common for us to be talking to someone explaining what life insurance is and they'll say Life insurance sounds important. I'll look into that when I'm older.
Not everyone realizes that as you age, the cost to buy life insurance also increases. So don't wait for a health scare to look into buying life insurance. The younger you are, the less expensive insurance is. And with both term life and whole life insurance, your premiums remain the same throughout the whole life of the policy. So it's best to lock in affordable rates when you're young.

Myth number four: I'm not in shape. I can't get affordable life insurance.
While what's affordable is subjective, the average American overestimates the cost of life insurance by three times and Millennials overestimate it by five times.
You don't have to look like Ryan Reynolds or Blake Lively to get affordable life insurance coverage. You can get a term quote on Quotacy to estimate your costs without divulging any contact information and there is no obligation to buy.
» Compare: Term life insurance quotes

Myth number five: The life insurance I have through my job is enough.
Group life insurance through your employer is a great benefit. But what many people don't realize is that your policy doesn't follow you. So if you quit or are terminated, your life insurance coverage is also terminated.
Let's say you're severely injured in a snowboarding accident and you're in the hospital for three months in a full-body cast and with a concussion unable to work.
In many situations, employers can terminate the employee if they're unable to fulfill their job duties. Once you're terminated, your life insurance coverage ends too. But after you're out of the hospital and fully healed up you can apply for a new life insurance policy.
However, you're older at this point not to mention that traumatic brain injury in your record. And while you may indeed be approved for coverage you'll be paying higher premiums than you would have if you would have bought life insurance before your accident.
» Calculate: Life insurance needs calculator
Don't wait until something happens to look to buy life insurance. Term life insurance is affordable, customizable, and can be life-saving for your family.
If you have questions about life insurance, make sure to leave us a comment. And if you have any questions regarding today's topic, check out this blog link: 15 Myths Not to Believe When Getting Term Insurance Quotes. Otherwise, tune in next week when we talk about the differences between term life insurance and whole life insurance. Bye!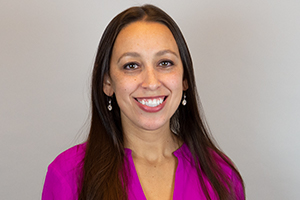 Natasha Cornelius
Writer, Editor, and Co-host of Quotacy's Q&A Fridays
Natasha is the content manager and editor for Quotacy. She has been in the life insurance industry since 2010 and has been making life insurance easier to understand with her writing since 2014. When not at work, she's probably studying and working toward her Chartered Life Underwriter (CLU) designation while throwing a tennis ball for her pitbull mix, Emmett, or curled up on her couch watching Netflix. If it's football season, the Packers game will be on. Connect with her on LinkedIn.