When it comes to life changing events, starting a family can be one of the most eye-opening experiences for young adults. It's also a great time to re-evaluate your priorities and decide what's most important for the future wellbeing of your loved ones. No longer are you the only person to account for. Your spouse and children become the center of your existence and you want to do anything you can to make sure they are protected and cared for. Most of us have the same goal our parents did, which is to give our children and spouse a sense of security and the best life we can. The best way to accomplish this is to start planning as soon as you can for future events and possibilities.
As dreadful as it is to talk about, you must talk about life insurance if you have loved ones who depend on you financially. Have you ever taken a minute to think about how life would be for your loved ones if the unexpected happened and you couldn't be around to provide for them? If after thinking about this you determine that your young children and spouse would be just fine financially without you around to provide, then you probably don't need life insurance. Typically it's only the very wealthy that wouldn't be in a financial bind if a spouse were to pass away without life insurance. But if an image popped into your head of your spouse and children struggling to pay three months' worth of bills if something unexpected took your life, then you definitely need life insurance.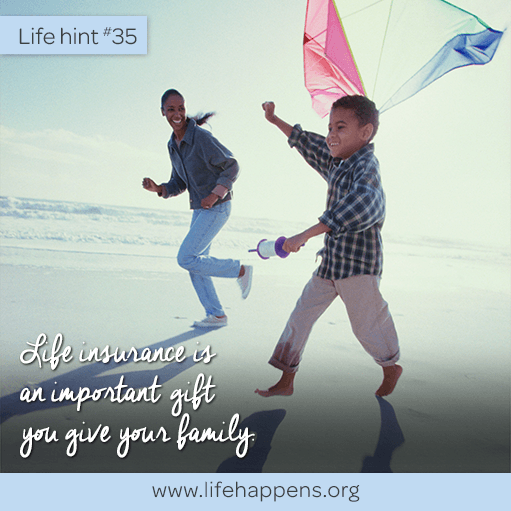 Young families are prime candidates for affordable temporary life insurance, otherwise known as term life insurance. Term life is nothing fancy and it's all most people need. Just a simple policy that ensures your loved ones will be able to maintain their current standard of living if you're not around.
Remember, the younger and healthier you are, the cheaper the insurance. A 30-year-old can get a life insurance policy for just a couple dollars a month to cover any financial struggles that would present themselves if he or she died. So, if you think you're too young for life insurance, I'd say the opposite is true. You're the perfect age for life insurance! Buy it cheap now and it can last up to 30 years. By that point, your children will be grown and you'll have other assets and savings. You can re-evaluate your need at that point.
So, take a look around the room. If you have pictures of someone you love on your desk, as the screensaver on your computer, or hanging on the wall, then take the time to buy life insurance to protect them. For more information and pricing on life insurance for young families, visit Quotacy.com and use the interactive needs analysis tool to determine your ideal amount of life insurance.
Related Posts:
Types of Life Insurance Riders
How Much Does Life Insurance Cost?