There are surveys, researchers, statistics, and facts for everything.  Many of these findings have no bearing on your life.  For instance, a study by Logitech1 revealed that there's a nearly 50 percent chance that your lost remote control is stuck between your sofa cushions.  Meanwhile, it found that four percent of lost remotes are found in the fridge or freezer, and two percent turn up somewhere outdoors or in the car.  Now, while this fun fact may be helpful the next time you lose your remote control, it does not alter your life in any way.  Life insurance does, however.
Statistic #1 – Those with no life insurance think it's three times more expensive than it actually is.2
We're happy to help you improve your life insurance IQ at Quotacy. We believe in empowering you to make the best buying decision about your life insurance. Most people without life insurance think it's three times more expensive in cost than it actually is. If you are one of them, don't put off buying an affordable policy. Whether you are considered Preferred Plus or Standard by the life insurance company, chances are you are paying much less for a term life insurance policy than your cable bill.  Instead of just assuming it's too expensive, try it out for yourself.  Run a term life insurance quote.  You may be pleasantly surprised.
If you are young and healthy, locking in affordable permanent policy rates is possible as well.  Layering permanent policies with term policies is another option, and if you want life-long coverage you'll want to look into a permanent policy.  Life insurance is very flexible, so whatever your needs are, Quotacy can help you get coverage.
Statistic #2 – Almost 1/3 of people aren't buying life insurance or more of it because they don't like thinking about death.3
I'm sorry to break it to you, but unless you own all three Deathly Hallows and become a "Master of Death" you will die eventually.  If you have loved ones who rely on your income, then you need to think about the possibility of you dying prematurely.  Your mortgage, your children's education, ensuring your spouse will live comfortably in retirement – Term Life Insurance addresses all of these concerns.  Life insurance is one of the most selfless purchases you can make.  Life insurance can bring peace of mind to both you and your loved ones.
Life insurance is one of the most selfless purchases you can make.
How much life insurance do you need?
Figure out your action plan with our needs calculator
Ready to get your life insurance quote?
You're a few minutes away from great term life insurance
Statistic #3 – 38 percent haven't bought life insurance or more of it because they're unsure of how much or what type to buy.4
Knowing exactly how much life insurance you need and which type (permanent or term) can be confusing, but you have a responsibility to your loved ones to figure it out.  That's why Quotacy was founded.  We made it our goal to make researching, comparing, and buying life insurance easier.
Run a quote and then experiment with our free and easy-to-use need analysis tool.  It will help you determine how much coverage you need, and you also have the option to contact Quotacy for a more in-depth needs conversation.  Whether phone or e-mail is your communication tool of choice, we'll adapt to you.
Statistic #4 – One in three women believe they don't have enough life insurance.5
Despite women rising in the workforce and their incomes growing, they still overall have less confidence with money and have less life insurance coverage than men.  Many women feel that financial information is too difficult to understand and geared only toward men.  In today's world, women also feel that their everyday responsibilities keep them too busy to address financial planning strategies.
It's time for america's ladies to take control of theirr financial future and ensure their loved ones will be taken care of, even if they're no longer around to do so.  With Quotacy it only takes 30 seconds to get an anonymous term life insurance quote and once you apply your Quotacy team moves things along for you to keep the process of getting life insurance as easy as possible.
Statistic #5 – Four in ten insured husbands and wives have only group life insurance coverage.6
Group life insurance is a great benefit to take advantage of through your employer, but you can only collect on your group life insurance policy if it's in force and you're employed with the company when you die.  If you rely on only your company's life insurance plan, you may be left out in the dark when the unexpected does happens, like losing a job or getting ill.
Statistic #6 – 85 percent of consumers agree that most people need life insurance, yet only 62 percent say they have it.7
The statistical group to be a part of here is the 62 percent.  Everyone's life insurance needs are different, but most people do need some type of life insurance coverage.  Quotacy can help.  Start by getting a no-pressure, free term life insurance quote.  The best part is you don't need to give away any personal contact information to do so.  Utilize the needs analysis tool until you're comfortable and feel confident in applying.  Only then do we need your contact information to get the application process started.  We will review your online pre-application before submitting it to the life insurance carrier just to be sure everything checks out.  You are always free to contact us with any questions.  Put Quotacy to work for you.
References:
(1) 9 Weird Statistics About Daily Life, Live Science, January 2012
(2-5) 2015 Insurance Barometer Study, Life Happens and LIMRA
(6) Personal-level Trends in the U.S., Life Ownership, LIMRA, 2011
(7) 2013 Insurance Barometer Study, LIMRA
Photo credit to: Ben White
Related Posts:
How Much Life Insurance Coverage Do You Need?
Purchasing Multiple Life Insurance Policies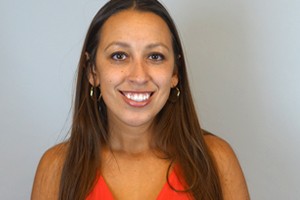 Natasha Cornelius
Marketing Content and Social Media Manager
Natasha is a content manager and editor for Quotacy. She has worked in the life insurance industry since 2010, and making life insurance easier to understand with her writing since 2014. When not at work, you can find her throwing a tennis ball for her pit bull mix, Emmett, or curled up on her couch watching Netflix. If it's football season, the Packers game will be on. Connect with her on LinkedIn.