You may have heard of life insurance and assume you need it at some point, but perhaps you're unsure when or why. The answers to these questions vary by person. But, in general, life insurance is purchased to protect you and your loved ones from unpredictable events and keep you financially prepared. You work to provide for yourself and your family.
Life insurance is meant to replace this lost income if you die unexpectedly.
Beginning of Career
Did you just start your first "grown up" job? Does it come with employee benefits other than just a paycheck? Group life insurance might be one of them. If you don't have any responsibilities outside of yourself, this group insurance may be enough for now.
Things to know about group life insurance:
It typically kicks in after 60-90 days of employment
Coverage is one or two times your annual salary up to a certain maximum (typically $50,000)
Policy is only active while you're employed with that company
However, if you're in an industry that requires hard labor or is typically very stressful, then you may want to consider getting a life insurance policy right away. Both term life insurance and whole life insurance have fixed premiums, so you can lock in your coverage at an affordable price. If you wait and health issues pop up, you will need to pay higher life insurance premiums. These are all things to consider when planning for life insurance.
Additional Things to Consider
If you're in an industry that has high rates of injuries or accidents (e.g. construction, EMT, police officer) you may want to consider buying disability insurance and adding an accidental death benefit rider to your life insurance policy. In addition, if your occupation doesn't give you an option to be able to work with an injury (e.g. a chiropractor or dentist with a broken hand) then disability insurance is extremely important as well.
Disability insurance, also called disability-income insurance, is different than and separate from Social Security disability benefits. Disability insurance provides an income if you are unable to work due to illness or injury.
An accidental death benefit (ADB) rider pays an increased death benefit if you die due to an accident. For example, if you have a $500,000 life insurance policy with a $250,000 ADB rider and you die as a result of falling off a ladder, then your beneficiaries receive $750,000 ($500,000 death benefit plus $250,000 rider benefit).
See what you'd pay for life insurance
Comparison shop prices on custom coverage amounts from the nation's top carriers with Quotacy.
Prime Earning Years
If you're in your prime earning years (30s, 40s, 50s) you may have a spouse, children, and a mortgage, and be regularly contributing to your retirement savings accounts. If you bought life insurance when you were just starting out, now is a perfect time to review your policy and determine if your needs have changed while planning for life insurance. Spoiler alert: they most likely have.
Use our life insurance needs calculator to help determine if you have enough coverage. You don't need to cancel your current policy in order to obtain more coverage. You're able to own more than one life insurance policy.
If you haven't bought life insurance yet, now is the time. During these years, relying on your group life insurance policy (if you have one) is not enough. You're raising children and have mortgage or rent payments. You likely have many responsibilities. Your family relies on you to provide and if you unexpectedly die without life insurance in place during these years, your family will financially suffer.
So, you know you need life insurance, but which type? Term life insurance is the most common and probably the best option for you and your family. It's budget-friendly and designed to provide protection during the years your family need it most and drop off when it's no longer essential.
Example:
John Smith is 40 years old and makes $80,000 annually. He's married with two young children and one more on the way. He has a $50,000 group life insurance policy and wants to purchase a term life insurance policy to supplement it.
He decides to apply for a 25-year $1,000,000 term life insurance policy. This will provide coverage until he's 65 years old. If he unexpectedly dies before his 65th birthday, his wife receives $1,000,000 which will help take care of funeral costs, raising the children, and paying the mortgage.
John is healthy and doesn't smoke, but his cholesterol is high and takes medication to manage it. He is approved at Preferred—just one risk class shy of the best possible. His premiums are $94 per month.
John also buys the same 25-year $1,000,000 term life insurance policy on his wife. His wife is 38 years old and also makes $80,000 annually. She's very healthy, a non-smoker, and in her first trimester. She qualifies for the best risk class possible: Preferred Plus. Her premiums are $56 per month.
If you have a child who will depend on you for his or her entire life (perhaps because of a disability or special needs) then you may want to consider a permanent life insurance policy instead of term life insurance. If you are a business owner, this is another situation in which a permanent life insurance policy may be a more ideal choice.
A permanent life insurance policy will be more expensive than a term life insurance policy, but it's designed to last your entire life and most products accumulate cash value, some pay dividends as well. Because of the high premiums that come with a permanent life insurance policy, most families choose to go with term life insurance. But for those that need a permanent solution, these products have many features that can be very beneficial. Learn more by visiting our whole life insurance page that has great overviews of permanent product options.
If you're looking for term life insurance for protection for you and your loved ones, start the process now by getting a free term life insurance quote. Quotacy doesn't require any contact information to view term life insurance quotes. Shop in peace without worrying about getting inundated by calls from people trying to sell to you.
When you're ready to apply, the online application takes less than ten minutes to complete. Planning for life insurance is important and Quotacy works on your behalf to get you the best price possible. We're able to do this because of the many top-rated life insurance companies we're contracted with. Window shop in peace and when you're ready to apply, rest assured you're getting great life insurance coverage with a company who will be here keeping you updated as the application moves through the process and will be here for your policy service needs down the road.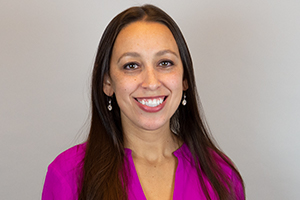 Natasha Cornelius, CLU
Senior Editor and Licensed Life Insurance Expert
Natasha Cornelius, CLU, is a writer, editor, and life insurance researcher for Quotacy.com where her goal is to make life insurance more transparent and easier to understand. She has been in the life insurance industry since 2010 and has been writing about life insurance since 2014. Natasha earned her Chartered Life Underwriter designation in 2022. She is also co-host of Quotacy's YouTube series. Connect with her on LinkedIn.