Never spend your money before you have earned it. 
– Thomas Jefferson
Keeping track of your tax return
Have you finished your taxes yet? If you have, pat yourself on the back! But the IRS can still look your way for an audit. Learn what to do with your tax return to make sure everything is A-OK.
Learn more about your tax return
Want to see what you'd pay for life insurance?
Compare the best prices from the names you know and trust, all in one place with no commitments.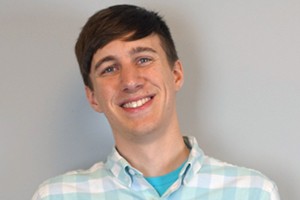 Eric Lindholm
Communications Coordinator
Eric started in Quotacy's sales department, but moved to marketing after helping hundreds of people through their life insurance buying journey. Aside from writing about buying life insurance, he also edits Quotacy's monthly newsletter, runs our YouTube channel and produces Real Life, our podcast. Eric lives in Minneapolis, where his coworkers are trying to convince him to take his humor into the spotlight. Connect with him on LinkedIn.