In the world of online life insurance, finding a site where you can comparison shop for term life insurance quotes without entering in your contact information and becoming some random company's lead is hard enough. And now that you've found Quotacy and can anonymously run a term quote on yourself, how do you know which carrier to apply with? We make the process easy and you have complete control over it without alerting some pushy salesperson.
» Compare: Term life insurance quotes
It all begins with you giving the quoting tool a little information to get an overall look at many carrier pricing options. All we ask from you is:
1. Zip code. Insurance products vary by state.
2. Gender. Pricing is cheaper for women as they live longer than men.
3. Smoking status. The surgeon general has been saying for years that smoking kills, so if you smoke cigarettes, you're going to pay more.
4. Date of birth. We would prefer to just ask age, but many companies use nearest age, which means that if you turn 40 in 2 months, the carrier already considers you over-the-hill.
Once you have entered in this data, you are shown easy-to-use pricing sliders that give a range from the lowest cost in the market through the highest standard cost. There are a few instances where the cost is higher than the standard pricing, but this is for a small percentage of consumers. It is here that you can adjust the sliders to learn about your own pricing for varying amounts of term life insurance and duration of coverage.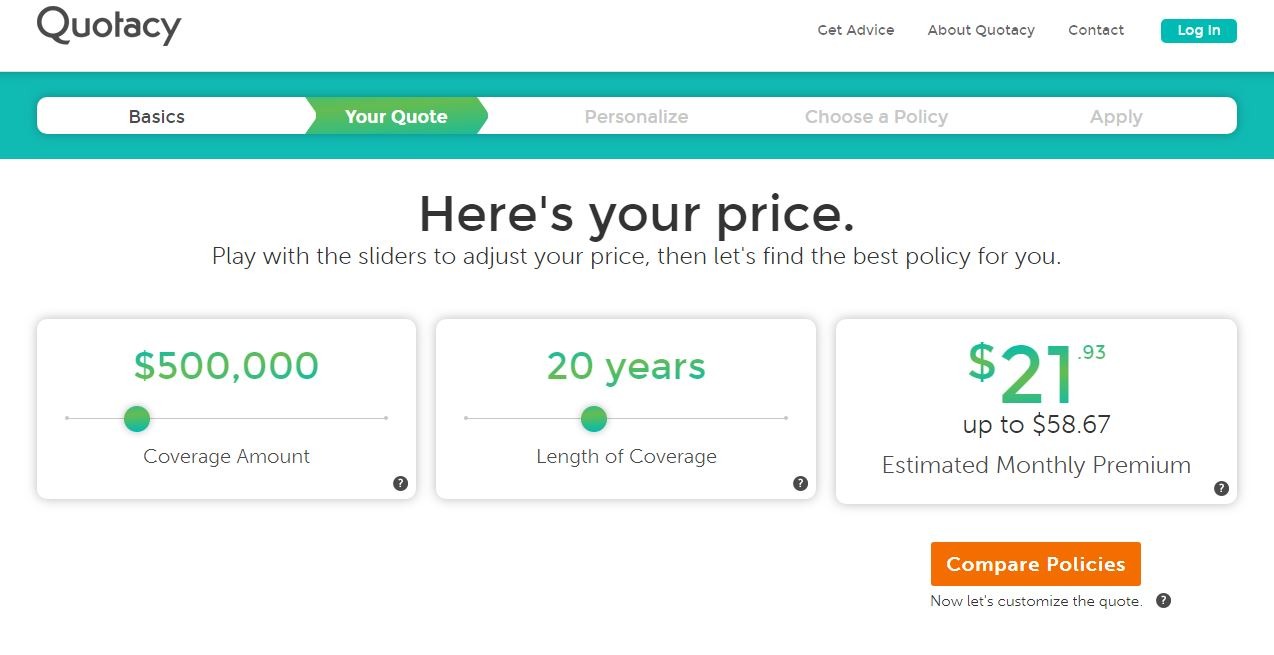 At this point all you have is a range of prices, and it is important to add in some simple health questions to better estimate the cost to protect your family. This next step gets the price right about two thirds of the time.
Life insurance has thousands of variables that affect its cost, but these are the 4 most common factors:
1. Height/weight. This is one of the biggest factors in life insurance pricing.
2. Tobacco usage. Cigarette usage almost always cause smoking rates, but the occasional cigar, daily Nicorette, pipe or chewing tobacco can be non-smoker rates with some companies.
3. Heart health. Blood pressure and cholesterol medications are common prescriptions and your readings matter. Luckily, if the condition is under control, some carriers still give you the best rates if you take these medications.
4. Family history. Are you in perfect health and run marathons for fun? Well, even if you are a specimen of health, pricing can be adjusted upwards if your parents and/or siblings have died or have been diagnosed with heart disease, diabetes, or cancer while they were younger than age 60 typically.
After inputting this personal health information, you can have some confidence that the pricing shown is close. Here you are offered multiple carriers and their cost with the same ability to play with sliders and adjust your needs to your pocketbook. But the process is not yet complete.
As mentioned earlier, there are thousands of variables that can affect the pricing of a life insurance contract.
How much life insurance do you need?
Figure out your action plan with our needs calculator
Ready to get your life insurance quote?
You're a few minutes away from great term life insurance
As mentioned earlier, there are thousands of variables that can affect the pricing of a life insurance contract. And so far we have only touched a small number of them. This is where Team Quotacy comes into the equation.
After you apply on the Quotacy website your Quotacy agent begins to go to work for you. We first review your application to see if you are matched with the best life insurance carrier for your individual situation. If there is a carrier out there that is more likely to give you a better rating than the one you chose to apply with, we'll let you know and share your options with you.
We shop your case behind the scenes to ensure you get the best policy possible. Quotacy has many tools, underwriting manuals, and a highly qualified underwriter to look over your application. The more detail you give Quotacy, the better our analysis and guidance.
» Calculate: Life insurance needs calculator
Quotacy is sensitive to your price points and if the insurance carrier ends up underwriting you to a price higher than originally predicted – don't worry. You can adjust the amount of insurance you are buying or the length of the coverage to fit within your budget. Our belief is that some life insurance is better than no life insurance.
Getting a life insurance policy on yourself to protect your family is an act of love. At Quotacy, we are here to remove as many of the obstacles as possible on the front end so that there is little to no surprise for you after applying with an insurance company. Our proven process has been created to find you the best priced life insurance policy with the right company.
» Learn more: Understanding Life Insurance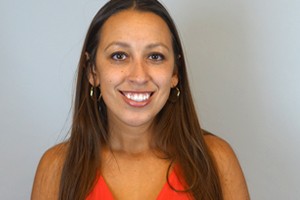 Natasha Cornelius
Marketing Content and Social Media Manager
Natasha is a content manager and editor for Quotacy. She has worked in the life insurance industry since 2010, and making life insurance easier to understand with her writing since 2014. When not at work, you can find her throwing a tennis ball for her pit bull mix, Emmett, or curled up on her couch watching Netflix. If it's football season, the Packers game will be on. Connect with her on LinkedIn.