When it comes to determining life insurance coverage and premiums, an applicant's health and family history are usually the first items that come to mind. Life insurance underwriters, however, take more factors into consideration, such as your occupation.
Life insurance underwriters evaluate applications and determine coverage amounts and premiums based upon their company's specific underwriting guidelines. These guidelines have been created based on risk evaluated by actuaries. If your job puts you at a higher risk, in other words there is a greater chance the insurance carrier may have to pay a death benefit claim, then chances are your insurance rates will be higher or you may be declined altogether depending on your individual situation.
Some occupations are riskier than others and more risk translates into higher life insurance premiums. A few examples of some riskier jobs that could bring higher premiums are:
Fisherman
Logger
Pilot
Construction worker
Police officer
Farmer or rancher
Garbage collector
Some of these occupations have specific factors that could make them be deemed risky. For example, if you're a professional fly-fisherman, your rates most likely won't be affected. It's the offshore commercial fishermen who haul in several hundred pounds of fish on slippery decks that may get the higher premiums. With police officers, you probably will only get classified as higher risk if you belong to a special unit like the SWAT team or a bomb squad.
Many workers, even high-risk job holders, are offered life insurance through their employers. It's good to take advantage of this benefit, but also applying for additional individual coverage as well is best. Most employer-sponsored life insurance plans only pay for coverage that is one to two times your salary. While this extra amount is helpful to your loved ones if you died, it will not last much more than a year or two. The standard recommendation of life insurance coverage is 10 times your annual salary; this is not the perfect number for every family, but employer-sponsored plans do not come close to this coverage amount.
Most employer-sponsored life insurance plans only pay for coverage that is one to two times your salary.  While this extra amount is helpful to your loved ones if you died, it will not last much more than a year or two.
How much life insurance do you need?
Figure out your action plan with our needs calculator
Ready to get your life insurance quote?
You're a few minutes away from great term life insurance
Many people don't realize that you can only collect on your group life insurance policy if it's inforce and you are employed with that company when you die. However, if you get sick or injured and are in the hospital long before you pass away chances are that you were terminated from the company. Many employer benefits contracts state that they will discontinue your benefits (including your life insurance policy) and terminate your employment if you are not able to make it to work after a month or so. Not only are your loved ones emotionally and physically devastated from your death, but they then find out you no longer have a life insurance plan in place and are also financially impacted.
Most individuals have a great need for life insurance. Whether it's to provide income replacement, pay off final expenses, or help loved ones in need of extra financial support, life insurance should be included in most financial plans.
If you work in a risky job field, getting life insurance is even more important in your case, especially if you have a family. Take a moment to run a term life insurance quote to see what it may cost you. Getting a quote is free, instant, and you don't need to provide us with any contact information until you're ready to apply. Quotacy will help find the best coverage for you. While we cannot guarantee your insurability, we will do our best to help you find financial peace of mind.
Photo by David Noe on Unsplash
Related Posts:
I Have Life Insurance Through Work. I'm Fine, Right?
How Much Does Life Insurance Cost?
Why Does My Family History Affect My Life Insurance?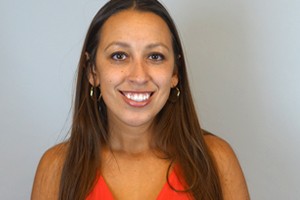 Natasha Cornelius
Marketing Content and Social Media Manager
Natasha is a content manager and editor for Quotacy. She has worked in the life insurance industry since 2010, and making life insurance easier to understand with her writing since 2014. When not at work, you can find her throwing a tennis ball for her pit bull mix, Emmett, or curled up on her couch watching Netflix. If it's football season, the Packers game will be on. Connect with her on LinkedIn.