A household, much like a business, has to figure out how to financially survive.  Families need to plan out what strategies can be used to mitigate the risks to their financial survival.  Unlike a business, a family unit does not have succession planning so well-thought-out financial plans are essential.
These family financial plans should include a course of action for:
The event of premature death
A disability or the inability to work
Extended care needs
Guardianship of children
Power of medical appointment
You never know what life will throw at you and you need to understand what risks there are to your family's standard of living and how to mitigate those risks.
What are the risks to families' standards of living?
The death of a breadwinner or stay-at-home spouse
The death of a breadwinner or stay-at-home parent from a premature death is devastating emotionally, spiritually and financially.  Fortunately, there are some inexpensive term life insurance contracts that mitigate this risk.  The standard recommendation is owning at least 10 times a breadwinner's gross income plus enough to pay off the mortgage or debts if you have them.  In today's economy, it's difficult to live off only the interest generated, so a family who loses a breadwinner will almost immediately begin drawing down the principal from a life insurance contract.
In the case of a stay-at-home parent, we recommend $300k to $500k because it's going to take $40,000 to $50,000 a year to replace all the responsibilities they are in charge of.  A stay-at-home spouse may not bring home an actual paycheck, but there's a lot of economic value to everything they do.  They work hard and what they do is extremely important; their day-to-day responsibilities would be very difficult to do yourself on top of a full time job.
The inability to go to work because a person has become disabled
If you suddenly become disabled, what happens to your family who has relied on your paycheck?  Disability insurance protects one's income in the case he or she becomes disabled.  Although you may have enough money in the bank to meet your short-term needs, the question to ask is what would happen if you were unable to work for months, or even years?  Long term disability insurance mitigates the risk of losing your income while still being part of the household.  Most doctors own one of these plans, and they are available for almost any occupation.  A disability policy protects the family from the financial tragedy of losing the income your household needs to continue its standard of living.
Aging without an extended care plan in place
As we age, we need to think about planning for a future in which we may not be able to take care of ourselves any longer.  What's your extended care plan?  Is it a long-term care insurance contract, self-funding, or to become a burden on your spouse and children?
If we don't have a plan in place for extended care needs it can devastate a family financially and emotionally.  The idea of losing control during our retirement years due to an extended care need should be addressed.  A household works hard for 30-50 years, raises their children, and finally gets to retirement.  If an event happens, such as a long prolonged illness or cognitive impairment, a long term care contract protects the family from the high cost of long term care.
The best move may not be to hand a child at age 18, who has lost both their parents, a large sum of money whether it came from life insurance, a pension plan, personal savings, whatever it might be.
How much life insurance do you need?
Figure out your action plan with our needs calculator
Ready to get your life insurance quote?
You're a few minutes away from great term life insurance
A family that hasn't sat down with an attorney to determine what will happen should they pass on
If the family included minor children and both parents have died, the minor children in most states will inherit the wealth unencumbered at age 18.  The best move may not be to hand a child at age 18, who has lost both their parents, a large sum of money whether it came from life insurance, a pension plan, personal savings, whatever it might be.  A solution would be to put these assets in a trust to manage assets for that child until they are actually mature enough to take that burden on themselves.  This all can be done with a will.
Just because you become an adult at age 18 doesn't mean that you have matured in a financial sense where we would want them to have access to $1M worth of life insurance proceeds that were paid upon the parents' death.  Every family should think through the strategy of how assets should be distributed at the time of death.  Same is true of a spouse.  If a husband or wife has a $1M term plan on their life if they die; does their spouse know how to manage the $1M to make it last for the next 10-35 years if its purpose was to maintain lifestyle?  This is where the counsel and advice from a finance professional, be that an attorney, their CPA or their financial advisor, can be very beneficial in helping families craft a plan to manage the assets if a parent or spouse were to die prematurely.
Households with young children need to think about who the guardian is going to be for that child.  The guardianship issue applies regardless of the wealth of the parent.  If you haven't named a guardian and a child is suddenly left alone, whether a single parent has died or both parents died at the same time (e.g. in a car crash), it's up to the court to determine who will become the guardian for the child and that may or not be who you would have picked.  That's an important discussion for parents to have.  When parents are pregnant they should be thinking about this; it's a more imperative subject than what brand of diapers to purchase.
Not having power of attorney for health care decisions
Parents need to have a durable power of medical appointment on their adult aged children unless those children are married.  Our children are always part of the family.  With the age of marriage rising over the past decades into the late 20s, having a durable power of medical appointment allows a parent with an adult child to talk with the doctors and receive information should something tragic happen to our child that puts them in a hospital.  Without the appointment, the parents have to go to court and argue for that right adding another layer of stress on top of already stressful and tragic situation.
These are events a family needs to think about and plan for no matter how difficult it may be.  Not planning for them will make the situation even worse.  We have laid out here the financial roadmap families should be focused on.  Young families should start with a plan to address premature death.
No one ever anticipates needing to use life insurance, but the unexpected happens.  Be prepared and get a free and anonymous term life insurance quote today.
Image credit to: Stephen Monroe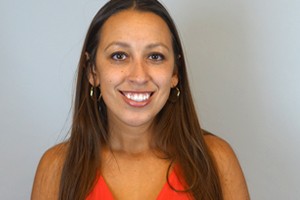 Natasha Cornelius
Marketing Content and Social Media Manager
Natasha is a content manager and editor for Quotacy. She has worked in the life insurance industry since 2010, and making life insurance easier to understand with her writing since 2014. When not at work, you can find her throwing a tennis ball for her pit bull mix, Emmett, or curled up on her couch watching Netflix. If it's football season, the Packers game will be on. Connect with her on LinkedIn.