One of the biggest reasons you buy life insurance is to protect the ones you love. So, selecting your beneficiaries is a very important part of the process. The beneficiary you select will receive the policy death benefit. But what happens if your policy's beneficiary dies?
First of all, it's important to review your life insurance policy yearly or when you have major life changing events. Not only is it important to make sure you have adequate coverage, but also to make sure you have your beneficiary designation updated if needed. Examples of when to review or update your life insurance policy are:
Getting married or divorced
Buying a home
Having a baby
Making changes in employment
Taking out a new loan
Having beneficiary changes
What is the difference between a primary and contingent beneficiary?
When choosing beneficiaries it's important to understand the difference between a primary and a contingent beneficiary. Your primary beneficiary is who the insurance company will pay your death benefit to first. If the primary beneficiary has died or cannot accept the benefit, then the contingent beneficiary is next in line to receive the death benefit. It's vital to have both types of beneficiaries so it's clearly defined who will get the money. If your primary beneficiary dies and you didn't designate a contingent, the discussion of who gets the death benefit can get messy.
Example:
Let's say you name your spouse your beneficiary and they die before you do. This would be a good time to update your beneficiaries on your life insurance policy. If you don't, then your contingent beneficiary will receive the death benefit. Without a contingent beneficiary, your death benefit would go to your estate. Your estate encompasses any property you own, investments and possessions etc. Your death benefit would just be added to the value of your estate.
You can also name multiple beneficiaries. When you select more than one person as your beneficiary you can designate different percentages to each person. In the case of having multiple beneficiaries, if one of the beneficiaries dies then the death benefit will be split between the remaining beneficiaries. Contingent beneficiaries only receive the death benefit if all of the primary beneficiaries are deceased.
Example:
You name your four children as beneficiaries. You choose to keep things equal and give each child 25% of the death benefit. One of your children passes away. The remaining three children will split the death benefit equally. The contingent beneficiary does not receive any portion of the death benefit.
If your primary beneficiary dies and you didn't designate a contingent, the discussion of who gets the death benefit can get messy.
Ready to get your life insurance quote?
You're a few minutes away from great life insurance
How much life insurance do you need?
Figure out your action plan with our needs calculator
Does my beneficiary need to do anything?
Another important step when designating beneficiaries is to make the beneficiaries aware that they are included on your life insurance policy. They will be the ones responsible for starting the claims process if you pass away.
Filing the insurance claim is fairly straight forward. Understanding it yourself may help you prepare your beneficiary on the basic steps required.
Contact the insurance agent who sold the policy or the employer if the coverage was through a group life policy.
Obtain a copy of the official death certificate. If you are filing a claim on your spouse, you may need a copy of your marriage license as well.
Fill out paperwork to notify the IRS for income reporting purposes. Each state has different requirements, so check with your tax professional or the IRS for specific guidelines.
Complete a claim form from the life insurance company.
Submit the claim documents, IRS forms, and death certificate to the insurance company.
For more details on how to file a life insurance claim, visit our blog post that dives deeper into the topic.
To recap – selecting your primary and contingent beneficiaries is just as important as owning a life insurance policy. When you make the decision to protect your loved ones from financial disaster, make sure you understand how life insurance works, how funds will be distributed, and be sure to let your beneficiaries know they are included on your life insurance policy. You don't want your death benefit to go unclaimed when you thought you were taking care of your loved ones.
If you don't already have a life insurance policy in place, you can always take a minute to run a free, no obligation term life quote right here. No need to supply personal information until you are ready to put that financial protection in place.
Photo credit to: Jordan Whitt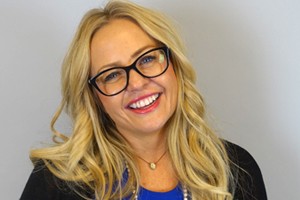 Jeanna Simonson
Marketing Content and Social Media
Jeanna has a passion for letting her creativity shine. At Quotacy she manages social media, is a co-host of Quotacy's Q&A Friday YouTube channel, and enjoys writing here and there. When she's not at the office, you can find her hanging with her husband and rescue animals, brunching with girlfriends, or loving up on her nieces and nephews. Connect with her on LinkedIn.