You may be a spouse, parent, or business owner. Maybe you are lucky enough to be all those things. With blessings in life come responsibilities as well.
If you died tomorrow, who would be affected? Do you have a life insurance plan in place for the people who rely on you financially? If you do not have life insurance, what's stopping you?
» Compare: Term life insurance quotes
If you have already planned ahead and have policies in place, have you spoken to the people who will be affected by them? Let's breakdown why you need life insurance and why it's important to talk about it.
If you're married…
You may think you don't need life insurance if you don't have children, but that's not entirely true. Even with your surviving spouse's income, would he/she be able to pay off debts like credit-card balances and car loans, not to mention mortgage payments and utility bills?
If you're a single parent…
As a single parent, you're the caregiver, breadwinner, housekeeper, cook, chauffeur, and so much more. These responsibilities rest on your shoulders alone, so it's extremely important that you have enough life insurance to safeguard your children's financial future.
If you're married with children…
Most families depend on two incomes to make ends meet these days. Could your family maintain their standard of living on one income? Life insurance makes sure that your plans for your family's future can still come true even if you pass away. Take a moment and consider how much to takes to run your household.
If you're a stay-at-home parent…
The job of a stay-at-home parent is never done. Childcare and managing the household are all important tasks, the replacement value of which are often severely underestimated. Could your spouse afford to pay someone to manage these services? With life insurance in place, your surviving spouse could take time off work and have the funds to make sure the tasks you did in-and-out every day are properly taken care of.
If you have a special needs child…
Taking care of children with special needs can be a full-time parenting job. You need to make sure you have enough coverage so your child will be well taken care of if you are no longer around to do so yourself. Planning for the future of an individual with special needs requires in-depth knowledge of federal laws as they pertain to government benefit eligibility and legal documents such as special needs trusts and guardianships.
If you're a small business owner…
A life insurance policy can be structured to fund a buy-sell agreement. This would ensure that the remaining business owners have the funds to buy the company interests of a deceased owner at a previously agreed upon price; this arrangement allows the owners to keep the business while the family still gets the money.
Key person insurance protects a business in case of the death of a key employee. This insurance policy death benefit is payable to the company providing owners with the financial flexibility needed to hire a replacement.
If you have grown children…
Just because the kids are through college and the mortgage is paid off doesn't necessarily mean that Social Security and your savings will take care of whatever lies ahead. Life insurance would enable your spouse to maintain the lifestyle you worked so hard to achieve and you would be able to pass on something to your grandchildren.
If you're retired…
Depending on the size of your estate, your heirs could be hit with a large estate tax payment after you die. The proceeds of a life insurance policy are payable immediately, allowing your heirs to take care of estate taxes, funeral costs, and other final expenses without having to worry about liquidating other assets.
If you're single…
Some single people provide financial support for aging parents or siblings. Others may be carrying significant debt they wouldn't want to pass onto family members. If you're young and healthy, your insurability more than likely is at an all-time high and you can lock in some of the best life insurance rates possible. If you anticipate a need for life insurance down the road, it might make sense for you to lock in coverage now while you're young.
Life insurance is a gift for the ones you love most.
Want to see what you'd pay for life insurance?
Compare the best prices from the names you know and trust, all in one place with no commitments.

Life insurance is a gift for the ones you love most. After you purchase it, don't hide the fact that you did so. If something happened to you, the last thing you want is your loved ones stressing out trying to find the policy information.
The original documents should be kept in a safe place, like a fire-proof safe in your home. It's a good idea to give a copy to the beneficiaries and also a trusted sibling or parent. If you have a lawyer, they should have a copy as well. The goal is to make it easy for your loved ones to locate the policy in the event that they would need it.
» Learn more: Keeping Your Life Insurance Policy Safe
Term life insurance is the "better safe than sorry" life insurance. Like with home or auto insurance, term life insurance is something you hope to never use, but are wise to have it just in case.
At Quotacy, planning for the financial protection of your loved ones is easy. No need to give up your name, phone number, or e-mail to get quote. Getting a term life insurance quote with Quotacy is the easiest thing you'll do all day. Don't wait, there's no time like the present to lock in those affordable rates.
» Calculate: Life insurance needs calculator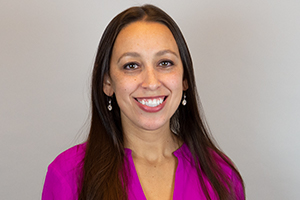 Natasha Cornelius
Marketing Content Manager
Natasha is a writer and content editor at Quotacy. She is also co-host of Quotacy's YouTube series. She can't get enough of life insurance and outside of work is also working toward her Chartered Life Underwriter designation. Connect with her on LinkedIn.