With the world in lockdown, it has become more important than ever to keep yourself ahead of your professional skill curve or at the very least on level playing ground. But by being ahead, you keep yourself relevant and become indispensable to the company. Let's discuss ways to improve yourself.
But how do you improve your skills when the world is in quarantine? Believe it or not, there are more ways than one to learn something new and useful.
Start with a plan
Focus on your short-term as well as long-term career goals to identify desired skills. Make a list of all such skills. Prioritize them based on how important they are for your job in the immediate future and the long-run. For example, if you feel that your communication skills are lacking, then you could work on them.
Similarly, if you are in a job that requires outstanding language skills, then you could widen your repertoire by learning a new language. Consider strengthening your software expertise by learning a new application or programming language.
Search for opportunities online
Once you identify skills that need to be improved, search for existing opportunities that can help you develop or hone such skills. You can do this in multiple ways:
Search online for professional associations that offer skill development courses in your domain.
Check with your Human Resources to know if such skill training is available through your company. If yes, consider enrolling in their online course.
Most training companies offer online training courses. The possibility that your training company has an online course edition is high.
Inquire with your local city community center. They can suggest local organizations or educational institutions that offer the courses you are interested in.
Find a mentor. This could be a senior colleague whose opinions you respect or an industry expert whose articles inspire you. Chances are they could be offering a course in your domain.
Even if they do not offer an online course, they could be broadcasting regular podcasts or webinars. Check these options out and subscribe to such content.
If you already have a mentor, seek his or her guidance to improve your skillset. Ask for recommendations on online courses and methods that can help develop and nurture your skills.
Buy books specific to your domain to build your skills. You could discover true gems that you may have missed earlier. You can always order an e-book version and start reading almost immediately.
Become a volunteer or mentor
Your professional success depends not only on developing new skills but also on strengthening your existing skills. Volunteering and mentoring enables you to make the best use of your skills.
For example, you could join your local charity organization and offer online tutoring. It will help you develop your communication skills while working remotely.
This experience can help you develop your remote communication skills. The feeling of fulfillment that is experienced with such volunteering is a great morale booster.
A strong personal brand also gives you a competitive edge over other job seekers.
Ready to get your life insurance quote?
You're a few minutes away from great life insurance
How much life insurance do you need?
Figure out your action plan with our needs calculator
Invest time in networking
Success is more about being in the right place at the right time. Good people-to-people connections can help you identify such opportunities. They can also help you create opportunities that propel your career.
Allot time to build and develop your networking skills. Join professional networking groups such as LinkedIn and social networking groups to build your network. Take the opportunity to:
Identify and connect with industry leaders
Participate in forum discussions
Take part in online networking events
Share your expertise through articles, videos, and social media posts
Seek guidance from domain experts
Engage audiences with insightful content
Get access to domain-specific content that can help you to be up-to-date about your industry
Update your online profile regularly to let people know about you
By investing time in networking activities, you not only build your networking skills but also your field expertise. You will be able to make well-informed decisions about shaping your career and set goals accordingly.
Build your personal brand
A strong personal brand is indispensable to a successful career. It makes it easier for employers to discover you. A strong personal brand also gives you a competitive edge over other job seekers.
Now is a great time to invest in personal branding. With the internet at your fingertips, there are multiple ways to tell the world about yourself:
Update your profiles regularly. Include the latest information about your career goals and education. This is a way to show that you are active online and are available to people looking for your expertise.
Update your profile image. Use only professional images.
Nurture your professional relationships. Engage your group with regular messages and interesting content.
Post or share valuable content that is interesting, or that could be helpful to your group. Be consistent in posting such content.
Share valuable industry insights through videos, podcasts, and webinars.
Get better at organizing
Good organizational skills can do wonders for your productivity. If you feel your organizational skills need a boost, then this is the right time to practice.
Some easy ways to improve your organizational skills include:
Discard unwanted files from your computer.
De-clutter your inbox regularly.
Categorize work files under completed tasks and work-in-progress for easy retrieval.
Keep your work table clean and uncrowded.
Maintain a filing system for paper documents.
Set aside time every day for de-cluttering.
Keep away from distractions such as checking emails and social media websites during work hours.
Conclusion
You can prepare yourself for spectacular professional success with a positive attitude. A willingness to improve your skillset demonstrates your proactive attitude, perseverance, and determination to your employers. And the best part is that you depend on the one individual you can completely trust – you.
Being in lockdown may have distanced you from the world, but it doesn't mean that you are shut off from it. The internet makes limitless opportunities accessible to you. All you need to do is be willing to explore and discover them!
Skill development should be a continuous process for lasting professional success. It is important to achieve your dreams, not only for yourself but also for your family.
At Quotacy, we understand the impact of your professional success and ability to provide for your family. Life insurance is essential to protect their financial futures and help to ensure they can achieve their dreams.
Compare free quotes to know how much you'd pay for life insurance.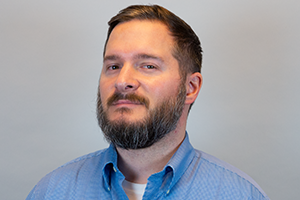 Greg Lewerer
Director of Creative Strategy
Greg is Quotacy's Director of Creative Strategy. He has an eclectic past from working on movie scripts to creating ad campaigns for major brands. His love of creative solutions drove him to strategy, and he now uses his powers to help families protect their loved ones. Outside of work, Greg spends his time off the grid hunting, fishing, camping, biking, hiking, and walking his dogs.