A Cautionary Tale About Two Girls
This is a story of two young girls who were best friends and did everything together until tragedy struck, changing their lives forever. Let's discuss their life insurance plan 
In a quiet neighborhood lived two girls named Cinderella, called Ella for short, and Snow White, called Snow. Their families lived next door to each other. The girls bonded instantly…
On a cool fall day in October, Snow and Ella were interrupted from exploring the forest (one of their favorite activities) by their fathers calling them to come home. They raced back finding their families outside. Their fathers wanted to say goodbye before heading out for their annual hunting weekend. After quick hugs and kisses, their fathers left together in Snow's dad's Jeep and the girls raced back to the forest, their stepmothers quickly retreating back into their respective houses away from the chill in the air.
Two Dads, Two Plans
The weekend passed quickly and Ella was sitting at the dining room table Sunday night doing her homework when she heard a knock at the door. Her stepmother came from the kitchen and answered it. Ella leaned back on her chair to try and catch a glimpse of the late night visitor. She was surprised to see a policeman. Then she witnessed something more shocking. Her stepmother fell to her knees in tears. Ella quickly got up and ran over to her asking what was wrong. Her stepmother was crying too hard to answer. As the policeman walked away, she noticed another policeman outside leaving Snow's house. In that moment, Snow suddenly ran in, also in tears.
"What's happened?" Ella asked.
Snow hugged Ella without answering.
Snow's stepmother then came in and said, "Ella, I'm so sorry. But there has been a car accident."
Ella knew then what happened and began crying as well.
Snow and her stepmother stayed for about an hour before finally going back to their house.
"What am I going to do?" Ella's stepmother asked herself aloud. "Your father… he must have planned for something like this. I'll call the lawyer tomorrow."
It's never too soon to buy life insurance, it's only too late.
Ready to get your life insurance quote?
You're a few minutes away from great life insurance
How much life insurance do you need?
Figure out your action plan with our needs calculator
Dad Had a Life Insurance Plan, Right?
As it turned out, Ella's father had not planned for this. They had to sell her father's car to pay for his funeral. Ella had to drop out of school and began cleaning houses to help her stepmother pay the mortgage to keep living in their house. She had to work long days and was too exhausted each evening to spend time with Snow. Their friendship slowly ended.
Snow's father had planned for the unexpected. He purchased a life insurance policy a few years after his beloved daughter was born. And even though Snow took a leave of absence from school for a while to grieve, she was able to graduate and go to college. While in college Snow met a nice young man named Charming and after a year they were engaged. Snow's stepmother offered to pay for the wedding since she had put away some of her late husband's life insurance policy payout for this exact occasion. The wedding was the best day of Snow's life.
Ella also met someone. They took out a loan to help pay for their wedding. After a couple years though, they divorced. They fought too much about their finances. Cleaning houses did not bring home much income, and her husband was tired of trying to pay off all the bills and Ella's debt she brought into the marriage, on mainly his income.
Through the years, Ella slowly paid off her debt, but in her forties she had to move back into her childhood home to take care of her aging stepmother. They eventually downsized into an apartment because of the high cost of her healthcare.
Life Insurance Plan: Plan for Your Child's Future
One day at the grocery store, Ella ran into Snow and her family. They were thrilled to see each other. Snow introduced Ella to her husband and three adult children who were home for the holidays. After going separate ways Ella couldn't help but think about how differently their lives turned out when they had been so similar as children. She wondered where she went wrong. It had been so many years since her father passed, and she had been so young, she did not remember that his lack of life insurance was the start of her difficult life.
Even though the unexpected can happen, it doesn't need to destroy lives. Don't let your loved ones risk having to live a life like Ella's. Get a life insurance quote today. You won't regret it. Remember, it's never too soon to buy life insurance, it's only too late.
Photo by Annie Spratt on Unsplash
Related Posts:
What's the Right Amount of Life Insurance?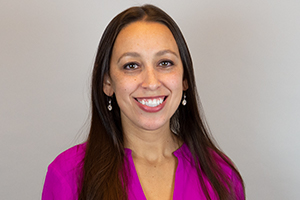 Natasha Cornelius
Marketing Content Manager
Natasha is a writer and content editor at Quotacy. She is also co-host of Quotacy's YouTube series. She can't get enough of life insurance and outside of work is also working toward her Chartered Life Underwriter designation. Connect with her on LinkedIn.