September is not only back to school month, but it's also Childhood Obesity Awareness Month. Childhood obesity is a growing epidemic in the United States that affects more than 30 percent of children. This number has tripled since 1980 making it one of the biggest threats to the health of American children. If trends continue, children today could be the first generation to live shorter, less healthy lives than their parents.
When you are a parent, your goal is to protect your children. While you don't have control over everything your children encounter, you play a major part in their health and wellness. Preventing and managing childhood obesity starts in the home. It's easy to put the TV on for the kids while you get caught up on household chores. Sometimes that's the best fix for that particular situation. It becomes a problem when this behavior becomes a habit and a lifestyle for your family.
Why is childhood obesity a health problem?
Childhood obesity has negative immediate and long-term health concerns. Obese children are being diagnosed with health conditions that used to be only seen in adults. Unhealthy weight can lead to medical problems such as:
Type 2 diabetes
High blood pressure and cholesterol
Liver disease
Bone and joint issues
Eating disorders
Fatigue
Respiratory problems such as asthma
Sleep apnea
Unfortunately, obese children may also face psychological difficulties such as:
Being teased and bullied
Becoming a bully
Self-esteem issues
Depression
Poor social skills
Stress and anxiety
Being a parent is stressful enough without having to think about your children dealing with health and/or emotional problems. And being a child these days can't be easy with social media and unrealistic "expectations" that exist. There are simple ways to help establish good habits and encourage healthy lifestyles for your family.
Instill good habits into your kids while they are young so that healthy living becomes a way of life. If childhood obesity isn't managed, it can lead to serious health issues as an adult.
Ready to get your life insurance quote?
You're a few minutes away from great life insurance
How much life insurance do you need?
Figure out your action plan with our needs calculator
Develop healthy eating habits.
This may seem like a no-brainer, but sometimes you need a reminder on how you can encourage healthy eating at home. Some tips from choosemyplate.gov include:
Eat lots of veggies, fruits and whole-grain products
Choose lean meats
Limit sugar and sugar-sweetened drinks
Limit saturated fat
Recognize portion control
Get active.
Again, this may seem like common sense, but keep in mind how easy it is for kids to get in the routine of watching TV, playing video games or spending endless hours on the iPad.  As a parent, encourage your kids to get involved in sports or other physical activities at school.
Here are few ways to sneak some physical activity into family time:
Make a game out of household chores. After completing a chore list, have a reward of a dance off or play catch. If you're feeling really creative you could pretend that all the toys need to be saved from the dirty floor and put safely in the toy chest. Be as fun and creative as you want to encourage everyone to help out.
Take pre and post dinner walks. If it's a struggle to get the family to get out and go on a walk, make it interactive by playing "I spy" or a similar game.
If you have that TV show you just have to watch, use the commercial breaks as quick fitness breaks. Get the kids up and dancing or have a sit-up or push-up contest. It's amazing how much kids love burpees!
Get extra steps in whenever possible. Take the stairs, walk to the store or park at the end of the parking lot. Just like adults, kids can benefit from the extra activity.
Instill good habits into your kids while they are young so that healthy living becomes a way of life. If childhood obesity isn't managed, it can lead to serious health issues as an adult.
Obesity not only causes serious health conditions, but also leads to increased health care costs and higher life insurance premiums. One of the first things life insurance companies look at when determining your premium is your height to weight ratio and your health status.
Here at Quotacy, our goal is to get you the best price and policy for your unique situation. We work with multiple insurance carriers to shop your case and compare pricing and options. Feel free to contact us with questions or use our free quoting tool to see how much it would cost to protect your family.
Photo credit to: Christopher Flowers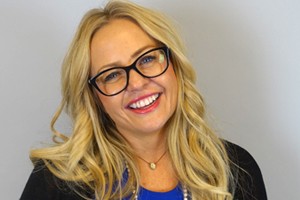 Jeanna Simonson
Marketing Content and Social Media
Jeanna has a passion for letting her creativity shine. At Quotacy she manages social media, is a co-host of Quotacy's Q&A Friday YouTube channel, and enjoys writing here and there. When she's not at the office, you can find her hanging with her husband and rescue animals, brunching with girlfriends, or loving up on her nieces and nephews. Connect with her on LinkedIn.