Spring won't let me stay in the house any longer!
I must get out and breathe the air deeply again. 
– Gustav Mahler
Caring for aging family members – and yourself
According to the AARP, around 33 million people were caring for an adult relative in 2015. Here are some tips support your family without collapsing yourself.
Learn more
Ready to get your life insurance quote?
You're a few minutes away from great life insurance
How much life insurance do you need?
Figure out your action plan with our needs calculator
Ditching $25,000 in debt with side hustles
Entrepreneur Kara Perez discusses her budgeting and hustling advice for debt relief in the era of gig work.
Learn more
5 money tips for any relationship
Whether you're just moving in together, tying the knot, or celebrating an anniversary, money stays important.
Learn more
---
What's new at Quotacy?
If you've been waiting for longer-lasting term life insurance options to exist, then you'll be excited to know that we now offer 40-year policies.
And for those who want something even longer, our new GUL coverage will last your entire life. To see pricing for GUL policies, run a free quote and drag the term length slider all the way to the right.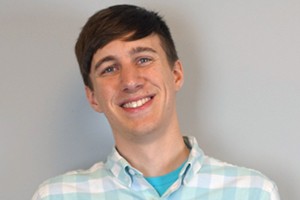 Eric Lindholm
Communications Coordinator
Eric started in Quotacy's sales department, but moved to marketing after helping hundreds of people through their life insurance buying journey. Aside from writing about buying life insurance, he also edits Quotacy's monthly newsletter, runs our YouTube channel and produces Real Life, our podcast. Eric lives in Minneapolis, where his coworkers are trying to convince him to take his humor into the spotlight. Connect with him on LinkedIn.