Editor's Note – This is an archive of Issue #16 of the Quotacy Newsletter, which was sent out on 6/18/2017. The Quotacy Newsletter consists of summertime saving articles that we hand-picked from across the web, and it's all about keeping our readers physically and mentally healthy so their lives are as great as possible. We go over topics ranging from physical fitness and dietary advice to cyber security and financial planning – anything that can help make life easier.
---
In the depth of winter I finally
learned that there was in me
an invincible summer.
– Albert Camus
Top Story
12 Ways to Reduce Food Waste and Save Money
We eat a lot of food. That's just a fact of life. However, we also waste an enormous amount of it. Many people looking to tighten their belts are looking to their food waste as a possible avenue for summertime saving a few bucks.
When looking to manage what you throw away, take a look at Clark Howard's list of tips to see how you can improve your eaten/tossed ratio and summertime saving, save a little cash on the side!
Key Points:
– Expiration dates aren't always ironclad. Many producers simply guess when a piece of food will expire, but they can't be sure.
– Eggs are good for three to five weeks after expiration
– Keep items you want to preserve in the center of the fridge, not the door.
– Vegetables can often be reinvigorated by soaking them in some ice water.
We eat a lot of food. That's just a fact of life. However, we also waste an enormous amount of it. Many people looking to tighten their belts are looking to their food waste as a possible avenue for saving a few bucks.
Ready to get your life insurance quote?
You're a few minutes away from great life insurance
How much life insurance do you need?
Figure out your action plan with our needs calculator
FOCUS ON: Managing Your Money
How to Refinance Your Student Loans
If you're paying off your student loans, it's important to keep an eye on how your payment plan is progressing, and to keep your eyes open for opportunities to lower your long-term costs.
As this guide from Clark Howard offers a few tips for looking at your finances and figuring out the right time to refinance, when you'll actually need to refinance, and how to get the most out of the process when you do for summertime saving! 
Key Points:
1. Understand all of your financing options – refinancing may not be the right call for you.
2. Only consider refinancing if you have great credit, want a lower interest rate, and have a solid, stable income.
3. Go to reputable companies like Nerdwallet to learn more about refinancers in detail.
FOCUS ON: Kids and Cash
The Value of Having Financial Conversations with Your Adult Kids
If you stop to think about it, even if your kids are adults and out of the house, your financial plans do still have an effect on them in the long run. Moving into the later stages of life often brings with it medical and financial issues what can be tough to manage if not everyone is on the same page.
However, people tend to be a little cagey about talking about their finances with their adult kids. Having these conversations is a crucial way to get your affairs in order to make sure that finances don't get in the way of your family's love for one another.
Key Points:
– Make sure you come prepared for this conversation. Have a working knowledge of your assets, your estate plan, and your retirement plan to tell your kids all about your plan so far.
– Have this talk as soon as possible – no good comes from waiting.
– Take baby steps if you don't want to dive all the way into the deep end of this talk.
– Get your financial advisor involved if you think that it'll help.
FOCUS ON: Medical Advances
Insomnia Genes Found
Scientists have recently discovered that insomnia, traditionally thought of as a psychological condition, actually has roots in our DNA. This means that there are now many more options available for treatment, and it also offers a sense of legitimacy to longtime insomnia sufferers.
Key Points:
The 7 genes that scientists have isolated as the cause of insomnia are also linked to other sleep-related decisions, like Periodic Limb Movements of Sleep (PLMS) and Restless Leg Syndrome (RLS).
Additionally, the genes have been linked to neurological disorders like Depression, Anxiety, and even neuroticism.
FOCUS ON: Having a Blast
10 Cheap and Fun Summer Activities for Kids
As summer begins to drag on, parents all over the US are looking for ways to keep their lives fun throughout the kids' break from school without breaking the bank.
Luckily, there are a lot of resources available for finding the best, cheapest summer hangouts regardless of where you live. Using these tools, you'll be able to make it a summer your kids will remember, all without going bankrupt.
Key Points:
– Have a picnic
– Make homemade ice cream
– Go roller skating
– Attend a matinee showing
---
Thanks for Reading
And have a great day! If you need help, here's a squirrel taking a little break.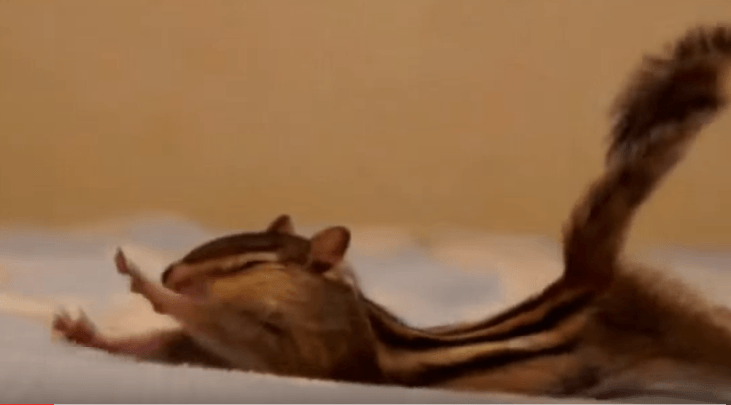 Header Photo Credit to: Mark Shahaf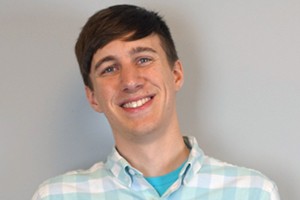 Eric Lindholm
Communications Coordinator
Eric started in Quotacy's sales department, but moved to marketing after helping hundreds of people through their life insurance buying journey. Aside from writing about buying life insurance, he also edits Quotacy's monthly newsletter, runs our YouTube channel and produces Real Life, our podcast. Eric lives in Minneapolis, where his coworkers are trying to convince him to take his humor into the spotlight. Connect with him on LinkedIn.