School's out *cue Alice Cooper*. Unless your kids are at summer camp for the next couple months, you may be struggling with thinking of activities to keep them busy. Taking them to an amusement park is fun and will wipe them out, but that's not monetarily possible to do every single day. Let's discuss summer activities for kids.
Other than the obvious go to the beach or park, there are lots of free (or at least inexpensive) things to do in the summer if you know where to look. Here are a few of my favorite ideas.
Music in the Park
One of my favorite things to do during summertime is go listen to live music. Chances are a park near you offers free concerts throughout the warm months. Pack a picnic, bring a blanket, and settle in for a fun afternoon. These events usually offer lots of space for kids to run around just in case the music isn't a genre they enjoy.
Check out the app Nextdoor if you haven't yet. It's a great tool to find out events happening near where you live.
Movies in the Park
The city you live in, or one close by, likely has movie nights at local parks or bandshells. They usually schedule them weeks in advance so you can pick out specific ones your family will enjoy. The movies usually don't begin until after sunset, once it's dark enough to see the movie screen, so this activity is probably best for kids with bedtimes after 8 pm.
Go to the Farmers' Market
You should be able to find a community farmers' market close by. They seem to be popping up everywhere!
Some farmers' markets offer live entertainment and kid activities, but even if yours doesn't it's still a great way to get the kids out of the house. And teaching kids the importance of eating fruits and vegetables may be easier if they get to pick out their own!
» Calculate: Life insurance needs calculator
Play a Board Game
Do kids even know what board games are these days? Many children know how to unlock their parent's iPad before they can write ABC. They're introduced to Ball Blast before Candyland.
Board games are a great way to involve the entire family. Newer board games are getting too fancy, in my honest opinion, so I recommend bringing out the classics. Hungry, Hungry Hippos. Chutes and Ladders. Sorry! Twister. These are timeless and don't require batteries… or SIM cards.
There are many opportunities for children to volunteer, whether as a one-time project or on-going commitment.
Ready to get your life insurance quote?
You're a few minutes away from great life insurance
How much life insurance do you need?
Figure out your action plan with our needs calculator
Visit a State Park
Camping, kayaking, geocaching, plant identifying, swimming, fishing, I Spy… the list of potential activities at your local state park are endless. There are things to do for kids (and adults) of all ages.
Many state parks are free to explore. For those that aren't typically free, national and state parks have many free days throughout the summer. Check out the list of state parks near you here: state parks by U.S. state.
Start Book Club
Either visit the library or one of your nearby Little Free Libraries and pick out a book to read together. Make it a scheduled activity once or twice a week so it's something to look forward to. You can even offer little incentives to make it more exciting. A sticker after you finish each chapter or a trip to Ben & Jerry's after you finish the book.
Try New Experiments
Encourage your kids to try out new things. Here are a few easy and inexpensive experiments to try:
Dye Carnations
Items you'll need: carnations, glass mason jars, food coloring, water, scissors
Fill each jar about halfway with water. Add a few drops of food coloring. Cut an inch off the stem of the carnation and add to the jar. Repeat for as many colors and carnations you have. Take photos of the flower after one hour and then again a day later. How many days does it take until the petals are completely dyed? You can even experiment further by adjusting how much water you use or how much dye.
Make Solar S'mores
Items you'll need: graham crackers, marshmallows, chocolate bars, pizza box, tin foil, stick
This activity is best on a hot, sunny day. Line the inside of a pizza box (both the top lid and bottom) with tin foil. Place graham crackers inside the box on the tin foil. Put chocolate bars on half of the crackers and marshmallows on the other half. Carefully place the box on the roof or hood of your car. Prop open the box lid with a stick. Depending on how hot and sunny the day is, your s'mores will be ready for eating after 20-60 minutes.
Some solar s'mores variations include placing black construction paper on the bottom of the box and covering the top of the bottom (the "opening") with plastic wrap. Try different variations and note which cooks the s'mores fastest!
Make a Lava Lamp
Items you'll need: empty water bottle, vegetable oil, water, food coloring, alka-seltzer tablets
Fill the empty water bottle 3/4 of the way with the oil. Fill the rest with water. Add a few drops of food coloring and then slowly swirl to mix (you can put the cap on if you're worried about spilling). Don't shake the bottle because bubbles will make the effect less apparent. Finally, break the Alka-seltzer tablet into pieces and drop them in one at a time and watch the fun begin! The best part of this activity is that you can just recap the mixture and do it over again as many times as you'd like. You simply just need to add more Alka-seltzer pieces.
Volunteer
Instill early on the importance of helping others. There are many opportunities for children to volunteer, whether as a one-time project or on-going commitment. Suggestions for summer activities for kids?
Is your child talkative? Volunteering at a nursing home and talking with seniors would brighten their day. Is your child crafty? Volunteering to make dog and cat toys for your local animal shelter may be right up their alley. Is your child into organizing? Volunteering to put together food boxes for the homeless could be a great fit.
There are many websites where you can find volunteering opportunities based on both age and interests. VolunteerMatch.org, RewardVolunteers.coop, and GreatNonProfits.org are a few to check out.
» Compare: Term life insurance quotes
If you have fun summer activities for kids and ideas you'd like to share, feel free to add them to the comments below!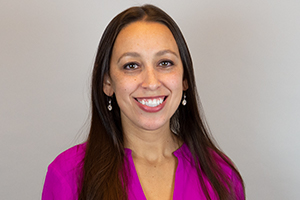 Natasha Cornelius
Marketing Content Manager
Natasha is a writer and content editor at Quotacy. She is also co-host of Quotacy's YouTube series. She can't get enough of life insurance and outside of work is also working toward her Chartered Life Underwriter designation. Connect with her on LinkedIn.