Let's forget the baggages of the past
and make a new beginning.
– Shehbaz Sharif
New year's resolutions to firm up your finances
It's a great time to reevaluate your financial game plan for the new year. Need help getting started? These 5 resolutions can help you start 2019 on the right foot.
Ready to get your life insurance quote?
You're a few minutes away from great life insurance
How much life insurance do you need?
Figure out your action plan with our needs calculator
Side hustling like a pro
Need a little cash on the side? We've got a list of easy gigs that don't take up much time.
Learn more
Plan your legacy in 2019
Shops can't be sure that you're really you if your identity gets stolen. Learn how to protect yourself.
Learn more
---
Speaking of leaving a legacy…
As a gift to you (with no strings attached), we're offering a FREE lifetime subscription to LegacyShield®. A digital vault that can securely store and organize whatever you need it to.
Upload important documents, essential account information, life stories, and family traditions. Even specify your final wishes.
LegacyShield® helps preserve everything you've worked for. It keeps you in control today and allows you to predetermine who gets access to what and when.
This offering (normally $80/year) is FREE for everyone, even if you've never worked with us.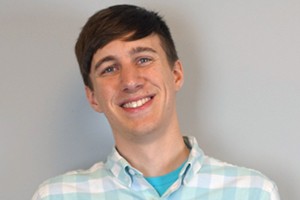 Eric Lindholm
Communications Coordinator
Eric started in Quotacy's sales department, but moved to marketing after helping hundreds of people through their life insurance buying journey. Aside from writing about buying life insurance, he also edits Quotacy's monthly newsletter, runs our YouTube channel and produces Real Life, our podcast. Eric lives in Minneapolis, where his coworkers are trying to convince him to take his humor into the spotlight. Connect with him on LinkedIn.