Editor's Note – This is an archive of Issue #3 of the Quotacy Newsletter, which was sent out on 12/18/2016. The Quotacy Newsletter consists of articles that we hand-picked from across the web, and it's all about keeping our readers physically and mentally healthy so their lives are as great as possible. We go over topics ranging from physical fitness and dietary advice to cyber security and financial planning – anything that can help make life easier.
---
Life isn't about finding yourself,
Life is about creating yourself.
– George Bernard Shaw
Top Story
Skills to Hone for Effective Communication
Humans are social creatures – communication forms the backbone of our society, and the more you're able to get your point across, the better you'll be at forming relationships, and the more successful you'll be in social situations. By working on your communication technique, you really can practice and improve at the arcane and subtle art of making people like you. Even if you aren't coming to the table looking to make friends, arguing your point effectively can help make lots of parts of your life quite a bit easier.
Key Points: Listening and paying attention before you speak is crucial. Watch your body language. Nod and smile to show that you're listening. When you do speak, make sure it's fully thought through. Using a person's name in conversation will make them more receptive to you.
Listening and paying attention before you speak is crucial. Watch your body language. Nod and smile to show that you're listening.
Ready to get your life insurance quote?
You're a few minutes away from great life insurance
How much life insurance do you need?
Figure out your action plan with our needs calculator
Focus on: Eating Healthy
A 21-Day Plan to Help You Add Veggies Into Your Diet
Do you ever wish you ate more veggies? Ever feel like you're doing yourself a disservice by skipping your greens? The first step to your green future might be in this checklist – a 21-day calendar that gives you a challenge each day designed to help you find new ways to incorporate greens and fruits into your daily routine.
Key Points: This list has lots of little challenges. You could try adding greens to your breakfast, or making a veggie smoothie, or maybe experimenting with non-wheat pasta, if you're feeling adventurous.
Focus on: Rest and Relaxation
Scientists Agree: These are the 10 Most Relaxing Songs in the World
Focus on: Personal Hygiene
The Right Way to Shower – According to Experts
We all love long, hot showers – especially up in the Midwest, where Quotacy is based. However, some of the most common things that people do during their regular morning ritual are actually hurting their skin and hair. There is a right way and a wrong way to take a shower, and if you're looking to live the healthiest life possible, you might need to decide where you're willing to sacrifice comfort for utility.
Key Points: The water should be warm – if your skin gets flushed, it's too hot. 5-10 minutes is the sweet spot. Focus your efforts on where you actually need to be cleaned. Moisturize afterwards.
Focus on: Financial Security
How to Notice, Stop, and Prevent Identity Theft
In a world that requires electronic payments more and more, keeping your personal information locked down has become incredibly important. A careless slip with your PIN number or info about one of your bank accounts, and there's a very real possibility that someone could use that information to commit fraud. Clark Howard offers a few tips on how to keep your personal information safe.
Key Points: Don't carry a checkbook or your social security card. Shred your documents. If your identity has already been stolen, alert credit unions and the authorities using whatever you have to confirm that you're the real you.
---
Thanks for Reading the Quotacy Newsletter
And have a great day! If you need help, here's a video of Sir David Attenborough being repeatedly interrupted by a bird of paradise.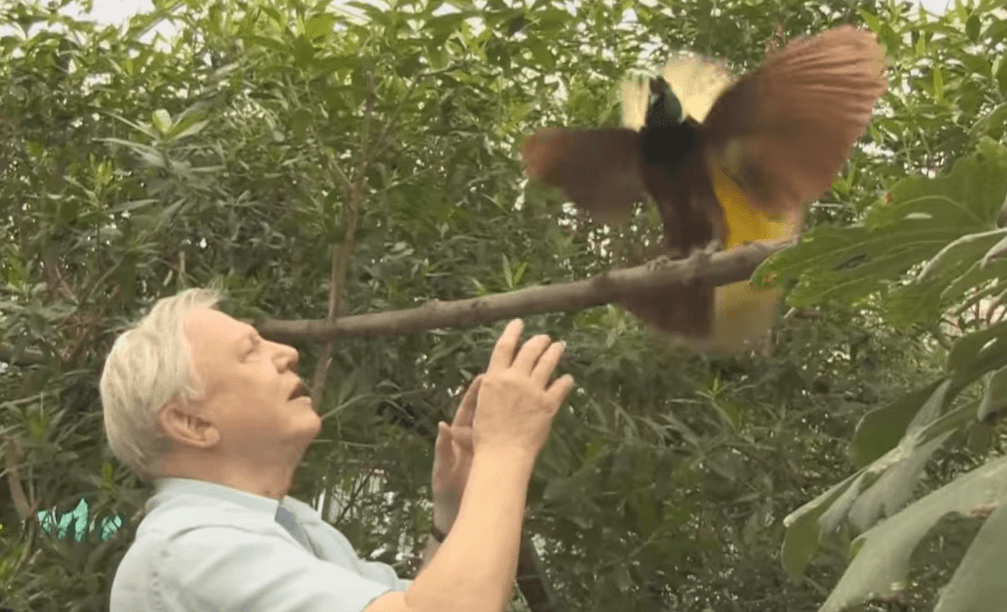 Photo Credit to Ben White
Related Posts:
Family, Fitness, and Holiday Cheer – Newsletter #2
Pretzel Physics and Cybercrime – Newsletter #1
Hurricane Harvey and Homeowner's Insurance – Newsletter #18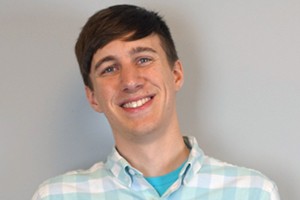 Eric Lindholm
Communications Coordinator
Eric started in Quotacy's sales department, but moved to marketing after helping hundreds of people through their life insurance buying journey. Aside from writing about buying life insurance, he also edits Quotacy's monthly newsletter, runs our YouTube channel and produces Real Life, our podcast. Eric lives in Minneapolis, where his coworkers are trying to convince him to take his humor into the spotlight. Connect with him on LinkedIn.