Earth Day is celebrated on April 22 every year around the world to raise awareness around environmental protection. It was founded by United States senator Gaylord Nelson (1916-2005) and originally coordinated by environmental advocate Denis Hayes.
Usually, the day is marked by events throughout the world, including environmental education conferences, concerts, park clean-up challenges, and sustainability-focused block parties.
Unfortunately, due to coronavirus (COVID-19) restrictions, normal Earth Day activities and events will most likely be canceled or delayed. However, most of the following tips can be done/practiced from the comforts of your own home and the rest can be carried out when it's safe to go outside.
Sparing a thought for the planet that sustains us and those we love
As temperatures rise, icecaps melt, sea levels rise and extreme weather events intensify, we are faced with the choice of doing our bit to protect our planet or see it degrade in the years to come.
As individuals and citizens, we too can rethink our lifestyles to be more sustainable and help slow down the climate change process. Regardless of our personal circumstances, all of us have the opportunity to protect our planet and leave a beautiful world behind for future generations.
Simple eco-conscious activities that make a big difference
Earth Day is a great way to start practicing environment-friendliness without making life-changing sacrifices. Here are some simple steps to help you get started.
Use less paper.
It's as easy as two-sided printing rather than using more paper and contributing to unnecessary waste. Even better, use digital documents in place of paper. They're easier to retrieve, store and can be kept more secure than paper files.
Change your lightbulbs.
Consider switching to compact fluorescent lighting fixtures, which use up to 80% less energy. You can replace conventional bulbs and fixtures in your home over the next year, whenever it is financially feasible for you.
Use less hot water.
An easy option is to replace your older showerheads with low-flow showerheads, which can help save thousands of gallons of water a year. Plus, it can save you money on water heating costs.
Start composting.
The average individual generates 4.5 pounds of trash a day. Composting is an excellent way to conserve landfill space and the end product (compost) can be added to soil to help plants grow. Check out these composting basics for beginners.
Slash your plastic footprint
The chemical structure of plastics makes them very slow to degrade, they stick around for longer in landfills and pollute our oceans and waterways. Discarded plastic is hazardous to marine life – 100,000 aquatic creatures and a million sea birds fall prey to plastic debris after getting tangled in it or ingesting it in large quantities.
Ways to cut down on the use of plastics:
Billions of coffee cups are thrown away every year. A reusable coffee cup or flask is an eco-friendly option.
Use paper straws in place of plastic straws. Also consider the possibility of doing away with straws altogether and sipping on your favorite beverages the old-fashioned way.
BYOB or Bring Your Own Bottle to parks, beaches and outdoor venues. Most plastic bottles are discarded and end up in the stomachs of birds and marine animals.
Reuse plastic cutlery or opt for stainless steel forks and spoons. Earth Day is a good opportunity to check out sporks.
Rather than buying tea bags, which have plastic seals, purchase loose leaf tea.
Go easy on the glitter. Glitter is made from microplastics, which escape into waterways, impacting fish, birds and plankton.
Ready to purchase green products? The possibilities are limitless.
In response to consumer demand for sustainable products, manufacturers have focused their R&D efforts on introducing products that treat the environment gently.
Americans buy hundreds of millions of Energy Star certified products every year. If your home has Energy Star installations, give some thought to further lowering your ecological footprint.
Earth-friendly products to consider:
Organic, clean beauty products that address environment implications across the supply chain while minimizing the use of synthetic ingredients.
Green detergents and cleaning products that reduce water usage, minimize waste and can be used for months on end or at least longer than their traditional counterparts.
Eco-friendly smartphone cases made from compostable materials.
Bamboo-fiber cloth in place of non-recyclable microfiber towels.
Strengthen your bond with nature
When coronavirus restrictions are lifted and the spread is under control, spending some time in nature will help you reconnect with the earth. A walk or a hike is a simple way to increase your appreciation for the natural world.
Plant a tree with your kids or for yourself and watch it grow, clean the air and provide shade. If you're not planting it in your backyard, make sure you choose the right outdoor place, i.e. at a safe distance from power lines and buildings, as advised here.
The environment is resilient but careless human activity is testing its strengths. If we educate ourselves, make smart decisions and do our part, we can all leave behind a legacy and secure our family's future.
At Quotacy, we understand the importance of taking care of yourself and your loved ones. Life insurance is essential to keep your family's life in balance and save them from having to leave behind the future you're helping them shape today.
See what you'd pay for life insurance with free quotes today.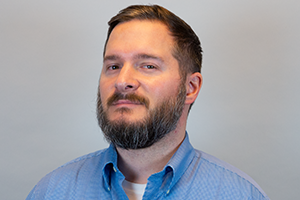 Greg Lewerer
Director of Creative Strategy
Greg is Quotacy's Director of Creative Strategy. He has an eclectic past from working on movie scripts to creating ad campaigns for major brands. His love of creative solutions drove him to strategy, and he now uses his powers to help families protect their loved ones. Outside of work, Greg spends his time off the grid hunting, fishing, camping, biking, hiking, and walking his dogs.