Editor's Note – This is an archive of Issue #15 of the Quotacy Newsletter, which was sent out on 6/04/2017. The Quotacy Newsletter consists of articles that we hand-picked from across the web, and it's all about keeping our readers physically and mentally healthy so their lives are as great as possible. We go over topics ranging from physical fitness and dietary advice to cyber security and financial planning – anything that can help make life easier.
---
The noblest pleasure
is the joy of understanding.
– Leonardo Da Vinci
Top Story
Student Loans Are About To Get More Expensive
With the start of the 2017-2018 academic year, college students across the country will be seeing interest rates on student loans increasing by nearly 1% across the board by the federal government.
While these rate hikes won't necessarily break the bank for many students and parents, preparing for the price rise will be crucial if they want to pay off their family's loans in a timely manner.
Key Points:
– Undergraduates will see loan interest rates increase from 3.76% to 4.45%.
– Grad student loan interest rates will increase from 5.31% to 6%.
– Grad students with PLUS loans will see interest rates rise from 6.31% to 7%.
Compared to many other western nations, we rank among the bottom when it comes to teaching teens how to handle financial responsibilities… responsibly.
Ready to get your life insurance quote?
You're a few minutes away from great life insurance
How much life insurance do you need?
Figure out your action plan with our needs calculator
FOCUS ON: Protecting your Family
How Do I Fit Life Insurance Into My Budget?
We all know that we need life insurance – it's something we know that we should get around to eventually, but it always seems to be the wrong time to get started.
As However, every family can find a way to add lie insurance coverage to their lives with a little financial foresight. Any coverage is a million times better than no coverage at all, after all.
Key Points:
1. Plan for what you need – while a million dollars in coverage sounds appealing, most families actually need more modest policies, which means lower prices.
2. Look for Term life insurance – it's much cheaper than permanent insurance policies.
3. Pay your premiums annually – fewer payments means less processing fees on the carrier's end, which means a lower cost.
4. Analyze your own spending habits and identify easy areas to cut back – we all have a few!
FOCUS ON: Kids and Cash
US Teens Lack Basic Financial Literacy
American kids don't know how to use their money wisely. Compared to many other western nations, we rank among the bottom when it comes to teaching teens how to handle financial responsibilities… responsibly.
However, there are a few ways to reduce and even reverse this trend, even in lower-income areas, where only three percent of students perform highly in financial literacy measurement tests.
Key Points:
Many schools across the country are pushing for basic financial literacy courses to be made a mandatory part of a high school curriculum in order for students to graduate.
Others argue that these courses should be offered as elective math classes for students who will likely never need to use calculus or algebra outside of school.
One thing that all agree on, however, is the importance of learning at home in establishing a firm base of financial knowledge.
FOCUS ON: Medical Advances
Making Prosthetic Limbs Feel Natural
Thanks to advancements in cybernetics, people who have needed to have their limbs amputated are seeing a drastically increasing standard of living, and that trend is continuing in research labs today.
MIT researchers have developed a method that allows sensors embedded into prosthetic limbs to give realistic nerve feedback – making the limb feel much more natural to the wearer.
Key Points:
By making artificial limbs feel more natural to their wearers, scientists hope reduce the rejection rate of new prosthetic limbs, which currently occurs in around 20% of cases.
The same technology could also go a long way towards making a new limb feel like a part of their body – this could mimic the way we instinctively know where our natural limbs are in space.
FOCUS ON: Resting Up
The 9 New Sleep Rules
Nobody gets enough sleep. Students don't get enough, working adults don't get enough, parents DEFINITELY don't get enough. Maybe that's why scientists are so eager to find ways to improve their sleep schedules.
The simplest ways people use to get better sleep aren't always scientifically sound, and there's research that suggests that they might actually be hurting your sleep schedule.
Key Points:
1: Stop using the Snooze Button (It sounds crazy to me, too, but they're the experts!)
2: Get more daylight into your life to set your internal rhythm.
3: Don't use a phone or tablet to wind down.
4: Ditch your nightcap – it doesn't actually help.
5: Pay attention to the moon's cycle.
6: Try to avoid the night shift.
7: Burn energy before bed with exercise.
8: If you wake up in the middle of the night, take an hour "sleep break" before trying again.
9: If all else fails, seek medical help.
---
Thanks for Reading the Quotacy Newsletter
And have a great day! If you need help, here's a hibachi chef trying to make a meal on a regular table.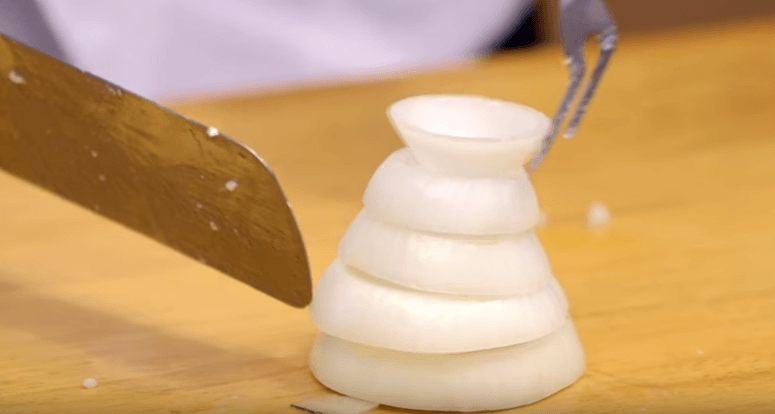 Header Photo Credit to: Elena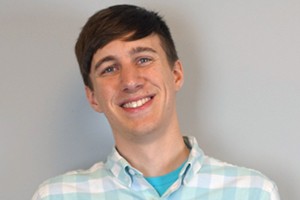 Eric Lindholm
Communications Coordinator
Eric started in Quotacy's sales department, but moved to marketing after helping hundreds of people through their life insurance buying journey. Aside from writing about buying life insurance, he also edits Quotacy's monthly newsletter, runs our YouTube channel and produces Real Life, our podcast. Eric lives in Minneapolis, where his coworkers are trying to convince him to take his humor into the spotlight. Connect with him on LinkedIn.