Before the COVID-19 pandemic hit, there has hardly been an event of this magnitude that has made people want to avoid human interaction. In pre-pandemic times, the concept of social distancing, shelter-in-place, mandatory mask wearing in public, and constant hand sanitizing was almost unheard of.
As a result, this has made people apprehensive of human contact. Individuals who have gone months without any meaningful social contact might find it extremely hard to go back to how things used to be.
It also may have changed the way some perceive the importance of socialization, which may lead to people continue to avoid it or limit it as much as possible.
However, we're optimistic about things taking a turn for the better very soon, and our little guide will help you when it's time to ease back into the world.
Take Your Time
Everyone's social battery is different. Some feel social fulfillment when they're able to spend time with a hefty portion of their family and friends. While for the others, just meeting with a handful of the people closest to them might be enough.
With the pandemic, everyone is more likely to accommodate individuals who want to take their sweet time ensuring that it's actually safe to go out and mingle.
What matters is that you ease into your social life at your own pace instead of feeling pressured. This ensures that the contact you make is actually meaningful and provides value to you and your loved ones.
Focus on Yourself First
The pandemic has also led to many people developing a fear of judgment. They may also feel inadequate, and the lack of contact with their loved ones might make them question their importance in other people's lives.
It is, therefore, important to understand that this fear is born out of loneliness and has no weight in the real world.
Care for yourself. When you put in the effort to show that you love yourself, you also start to subconsciously believe in your own worth.
Understand That We Have to Pull Through as One
Even with minimal social contact, one thing that the pandemic has taught us is that every effort counts. There is no individual success against the pandemic.
When we all do our part to chip in towards the collective good, only then can we say we won as a society.
Interaction works similarly. Human contact needs effort from both sides. If you feel someone wants to reach out to you but is apprehensive about doing so, don't hesitate to hold out your hand first.
Individuals who have gone months without any meaningful social contact might find it extremely hard to go back to how things used to be.
Want to see what you'd pay for life insurance?
Compare the best prices from the names you know and trust, all in one place with no commitments.

Make Tangible Effort and Step Outside Your Comfort Zone
Taking time is okay, and so is walking two steps towards socialization when you feel the other people are walking just one.
It's a difficult time for all, and some people might need an extra push from someone they know to finally step out into the world. Don't be afraid to be that person.
The trick lies in understanding how far you can go to try and make things normal without making anyone uncomfortable.
The pandemic has made us value our lives and relationships and it would be counterproductive if we are not willing to step outside our comfort zones to keep those relationships healthy.
Stick to Your Commitments
It's very appealing to say yes to a social meeting only to come up with a plausible excuse when it's time to deliver on your promise. We've all done that, even if we don't like to admit it.
For some, canceling plans is near euphoric, but if you promised that you would go out with a friend or arrive on time for a family dinner, try your hardest to follow through on your plans.
It's natural to not feel up to attending a gathering. However, once you get over this initial reaction, it's quite possible you could have a far more enjoyable time than doing nothing at all.
Talk to a Professional
2020 was rough for everyone. Even the post-pandemic society might need some time to recover from its adverse effects. If the thought of reaching out to family and friends is debilitating, you may want to consider reaching out to a professional.
Our mental health is important for the overall well-being of our body and social life. As such, it would be useful to consult a mental health professional about our problems and anxieties.
They will use their expertise to impart knowledge on how you can deal with the evolving times.
In Conclusion
As you begin your transformation into the social butterfly you may have once been, it's important to remember to be flexible, take small steps, and stay positive. And don't be afraid to reach out to a mental health professional.
At Quotacy, we understand the importance of being there for your loved ones. This is why life insurance is so important.
If they rely on your income, a life insurance policy will give them the financial support they need and save them from leaving behind the future you're helping them shape today.
Ready to see what you'd pay for life insurance? Start with a free quote today.
Not sure how much life insurance you need? Check out our free life insurance needs calculator.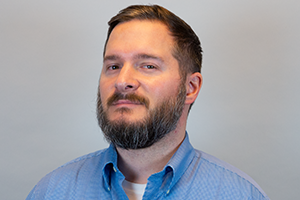 Greg Lewerer
Director of Creative Strategy
Greg is Quotacy's Director of Creative Strategy. He has an eclectic past from working on movie scripts to creating ad campaigns for major brands. His love of creative solutions drove him to strategy, and he now uses his powers to help families protect their loved ones. Outside of work, Greg spends his time off the grid hunting, fishing, camping, biking, hiking, and walking his dogs.