Editor's Note – This is an archive of Issue #9 of the Quotacy Newsletter, which was sent out on 3/12/2017. The Quotacy Newsletter consists of articles that we hand-picked from across the web, and it's all about keeping our readers physically and mentally healthy so their lives are as great as possible. We go over topics ranging from physical fitness and dietary advice to cyber security and financial planning – anything that can help make life easier.
---
In three words, I can sum up
everything I've learned about life:
it goes on.
– Robert Frost
Top Story
Quotacy Newsletter: Things to Think About When Applying for a Credit Card
Applying for a new credit card can open up a lot of doors in your life – a fresh line of credit could mean a new car, a new business, or maybe just a few new toys. However, if you aren't careful, adding another card to your wallet can be a bit more of a hassle than it might be worth. Go through a mental checklist to ensure that you're making the right financial decision when applying for a new card.
Key Points: First, assess the regular interest rate on the card, because that's what will have the most impact on your day-to-day life moving forward. Next, look up any additional fees that the credit card will carry, like foreign transaction and late payment fees. Then, look at the necessary qualifications for any advertised sign-up benefits, and check on their offered rewards.
Go through a mental checklist to ensure that you're making the right financial decision when applying for a new card.
Ready to get your life insurance quote?
You're a few minutes away from great life insurance
How much life insurance do you need?
Figure out your action plan with our needs calculator
Kids and Money
The Best Ways to Teach Your Kids About Money
A parent isn't just a caregiver, they're teachers, too. We teach our kids how to read and write, how to eat, and how to interact with others. But as a whole, people don't tend to teach their kids that much about managing their money. How much allowance should they get? How should they be allowed to spend their money? When should they get their own bank account? Luckily, family finance adviser and author Beth Kobliner offered a few pointers on how to teach kids about the value of money.
Key Points: Kobliner recommends that you begin giving out allowance around the time that the child enters first grade. Base the weekly amount off of the age of the child, and adjust based on what other parents are giving their kids and your family's budget. Kids should have to begin paying for more and more of their expenses as they get older, and have guidelines on what they should spend their money on.
Focus on: Long-Term Saving
Are You Saving Enough For Retirement?
Long-term saving can be the difference between living on your own after retirement and moving in with family. Thirty years ago, people typically stayed with one employer their entire career, and received a solid pension when it was time for them to retire. However, given the current state of the job market, personal retirement plans and savings accounts have taken center stage as the primary method for ensuring a smooth transition into retirement. Without an automatic strategy, managing your finances personally and effectively has become crucial.
Key Points: Start saving now! Get an idea of the type of retirement you'd like to have, and use an estimation tool to determine the savings plans that you should put in place in order to reach your financial goals. Understanding the factors that influence the amount of money you'll end up with will have an enormous effect on your happiness when it's time to leave the workforce.
Focus on: Financial Goals
7 Tips to Save Money for a Dream Vacation
Financial planning doesn't always have to be boring – saving for the trip of a lifetime can help put a tangible reward at the end of a financial diet and get you used to saving money in the process. Planning ahead for a vacation abroad, especially in other countries or continents, can often post an enormous financial burden which might take a while to save up for, but you can employ a few strategies in order to stay on track and motivated to save for the long haul rather than losing interest.
Key Points: Set the price for the trip beforehand to give yourself a clear goal. Research the financial particulars of your destination, including cab fare, whether tipping is expected, and other small matters that could add up. Find ways to save every day, and reward yourself at financial checkpoints with vacation-themed meals or rewards.
Focus on: Spending Smart
3 Secrets to Getting The Most Out Of a Pay Raise
According to scientists, when it comes to rewarding ourselves, humans have very poor impulse control. Like the infamous marshmallow test has proven, when we have the option to choose either short-term or long-term benefits, our natural instinct is to spring for instant gratification, and this is true of adults as well as kids. While it's tempting to blow your raise on a fancy new car, putting your new pocket money into "adult-ier" pursuits like debt repayment or an emergency fund is almost always better for you in the long run.
Key Points:
1: Pre-commit to your spending plan before your raise goes into effect. We're better at making good decisions when the temptation to splurge isn't immediate.
2: Automate your savings plan. If the money comes out of your paycheck and into your savings account without your input, you don't have the chance to waste it.
3: Make sure that any changes go into effect at the same time as your pay raise. If you kick your savings into overdrive before you actually get a raise, you'll actually have a period where you're losing income before the raise kicks in.
---
Thanks for Reading the Quotacy Newsletter
And have a great day! If you need help, here's a Bowerbird trying to seduce a mate.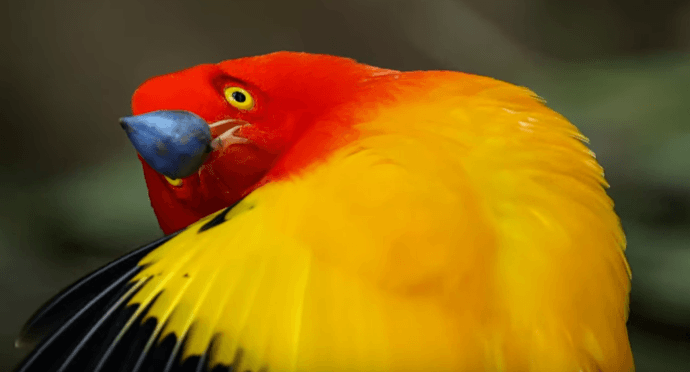 Header Photo Credit to Sergei Vladimirov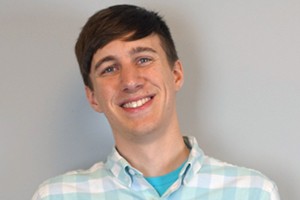 Eric Lindholm
Communications Coordinator
Eric started in Quotacy's sales department, but moved to marketing after helping hundreds of people through their life insurance buying journey. Aside from writing about buying life insurance, he also edits Quotacy's monthly newsletter, runs our YouTube channel and produces Real Life, our podcast. Eric lives in Minneapolis, where his coworkers are trying to convince him to take his humor into the spotlight. Connect with him on LinkedIn.