Good luck is when opportunity meets preparation.
Bad luck is when lack of preparation meets reality.
– Eliahu Goldratt
Top Story: The Money Guide for Unmarried Couples
As fewer and fewer Americans are getting married each year, even if they're in committed relationships, many more people are needing to face the unique issues that come with cohabitating and having children outside of marriage. Of course, one of the biggest issues that any couples face is figuring out their finances. Thanks for reading the Quotacy Newsletter! 
Financial advisers are needing to grapple with these issues as well, and they've come up with a few answers to some of the most common money questions unmarried couples have.
Ready to get your life insurance quote?
You're a few minutes away from great life insurance
How much life insurance do you need?
Figure out your action plan with our needs calculator
FOCUS ON: Protecting What Matters
When Should You Review Your Life Insurance Policy?
Buying life insurance gives you the peace of mind knowing that your family will be financially protected if something happened to you. But your policy isn't a "set it and forget it" product. It's not something you are thinking about on a regular basis, so it can be easy to forget. Out of sight, out of mind, right?
After purchasing a life insurance policy, it should be reviewed every few years and especially after any major life changing events. Just as our life changes, our life insurance needs change.
Key Points:
Typically, you should review your policy after any major life change. These can include things like divorce, buying a new home, having a child or adding a dependent, changing your job, taking on a new loan, changing your beneficiaries, and experiencing health or lifestyle changes.
FOCUS ON: Having Fun
Not Enjoying Your Dinner Out? Try Putting the Phone Away
Researchers looking at the effect of smartphones on face-to-face social interactions found that people who used their devices while out for dinner with friends and family enjoyed themselves less than those who did not.
Participants were randomly assigned to either keep their phones on the table or to put their phones away during the meal. After the meal, they were asked a variety of questions, including how much they enjoyed the experience.
Key Points:
When phones were present, participants felt more distracted, which reduced how much they enjoyed spending time with their friends and family (about half a point less on a seven-point scale), the researchers found.
Participants also reported feeling slightly more boredom during the meal when their smartphones were present, which the researchers described as surprising.
FOCUS ON: Financial Literacy
Beyond the Credit Score: The Other Two Numbers You Need to Know
While most of us are pretty good about monitoring our finances day-to-day, there's always a way to be better informed about exactly how our money is being used and seen by banks and lenders.
Even if you're keeping track of your credit score and bank statements, you should still keep track of other aspects of your financial health – namely, your tax-verified income and your debt-to-income ratio, since these are often items that lenders look at when deciding how much they're willing to offer.
Thanks for Reading
And have a great day! If you need help, here's an island in Japan that's chock full of rabbits.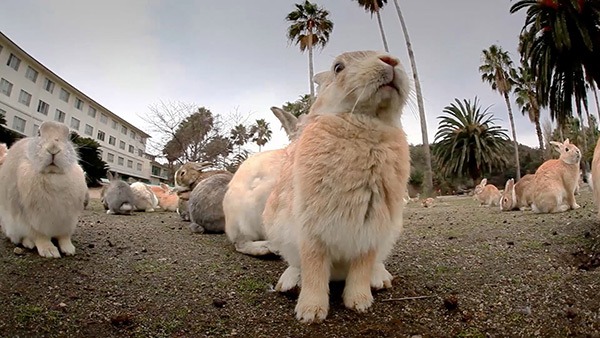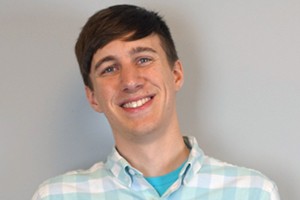 Eric Lindholm
Communications Coordinator
Eric started in Quotacy's sales department, but moved to marketing after helping hundreds of people through their life insurance buying journey. Aside from writing about buying life insurance, he also edits Quotacy's monthly newsletter, runs our YouTube channel and produces Real Life, our podcast. Eric lives in Minneapolis, where his coworkers are trying to convince him to take his humor into the spotlight. Connect with him on LinkedIn.