Top Story: Being in a Good Mood for Your Flu Shot Might Boost Its Effectiveness
Flu season is right around the corner. As the temperature begins to drop, many clinics are beginning to open their doors to people looking to get vaccinated. If you're planning on getting your immunization this fall, a new study suggests that a smiling face may actually help the vaccine take effect.
Researchers at the University of Nottingham were investigating the differences in vaccine effectiveness between age groups. Historically, vaccines have been effective in 70-90% of young people, as opposed to 17-53% of older folks. The team tested a group of vaccine recipients based on many factors, and found that high happiness levels actually lowered the amount of influenza in their systems over the 6-week test.
Key Points:
This test, while striking, was only performed on one strain of influenza. Because the disease evolves and changes year after year, more extensive testing is required before a good-mood playlist is prescribed alongside a flu shot.
Ready to get your life insurance quote?
You're a few minutes away from great life insurance
How much life insurance do you need?
Figure out your action plan with our needs calculator
Focus on: Saving and Spending
How to Create an Emergency Fund in 90 Days
Many of us have a little money tucked away for when things get tough. We've all been in situations where an unexpected medical bill or a missed credit card payment has  forced us to spend money we didn't expect, and having an emergency fund can help soften those unexpected blows.
Too many people are going without a backup plan, however, and between bills and debts, it's often tough to add a backup plan into your budget. The hardest part is putting together a plan, and many financial experts recommend a short-term saving spree to build a safety net.
Key Points:
By saving $11 every day, you can build up a reserve of $1,000 in 90 days. The author recommends this process for planning your saving.
1: Track your spending. (We love using the Mint app for this!)
2: Pick an account to put your emergency fund into.
3: Set up a daily automated transfer into your emergency fund.
4: Make a list of things you consider an emergency. Only dip into your emergency fund if something on that list happens.
Focus on: Continued Education
Navigating FAFSA: As Easy as 1-2-3
For new college students, applying for financial aid can be the scariest part of your first year of class. Missing your window to apply or submitting your information incorrectly can mean that you'll be left footing an enormous bill if you want to continue your education. Luckily, the fine folks at Mint have created a simple guide to making sure your application goes smoothly.
Key Points:
1: Collect all the relevant information and documentation, such as your SSN, Driver's License, registration numbers for non-US citizens, your parents' federal tax returns, and information about your assets, like cash in your accounts, investments, etc.
2: Check deadlines and apply as early as possible. Applications for the next school year can be submitted online starting October 1st. Even though you can submit applications until June, some schools disburse aid on a first-come first-served basis.
3: Schedule out your application and set reminders. Applying will take time every year, and you'll need the same materials each time. Creating a consistent plan will help you remember to apply for each new school year.
Focus On: Protecting What Matters
Can You Buy Life Insurance on Your Significant Other
A common question we see when people are applying for coverage is whether or not they can buy life insurance on their partner. Often the people asking aren't married, but they are still committed for the long haul. As devoted, unmarried couples are becoming more common, it's important to know when you can and cannot get life insurance on your partner – this is dictated by "Insurable Interest."
Key Points:
If you have insurable interest in a person, that means that you have a tangible commitment that makes you reliant on their income. For example, if you and your partner buy a house together, you would have insurable interest since the mortgage payments would all go to you if your partner were to die.
So long as you have insurable interest in your partner and their consent, you can purchase life insurance on them.
---
Thanks for Reading
and have a great day! If you need help, here's a squirrel getting a touchdown, and two commentators who love him very much.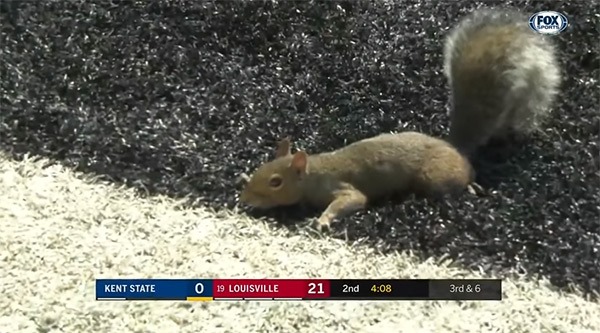 Photo by jesse orrico on Unsplash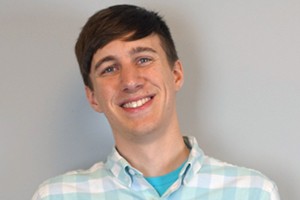 Eric Lindholm
Communications Coordinator
Eric moved from sales to communications at Quotacy. His writing is informed by his experience guiding hundreds of people through their own life insurance buying journey. Eric lives in Minneapolis, where his coworkers are trying to convince him to start his own podcast, do stand-up, or take his humor into the spotlight. Connect with him on LinkedIn.