The coronavirus pandemic threw the year 2020 into chaos. We quickly learned that the unknown can be extremely stressful. Planning for the future can help you cope and move forward while planning for uncertainty.
Across the world, the ongoing COVID-19 outbreak has created a secondary pandemic of individual and collective uncertainty, throwing the future into question.
Will I get sick with the virus? What about someone I love? Is my job secure? Are my investments? When will schools reopen? Will my favorite restaurant make it? What changes will happen with the new U.S. president? When will I be able to get the vaccine?
It does no good to stress over things that are out of your control. However, we realize this is easier said than done.
If you're dealing with stress and anxiety, some of the best ways to cope are simple: exercise regularly, eat a healthy diet, get a good night's sleep, and take proper care of any underlying medical conditions.
Today we'll share some additional ways to cope with the stress of planning for uncertainty that can be implemented at any time you're stressed, but are also very specific to the current anxiety stemming from the pandemic.
Knowing that your loved ones would be financially protected in the event of an untimely death provides peace of mind.
Want to see what you'd pay for life insurance?
Compare the best prices from the names you know and trust, all in one place with no commitments.

4 Ways to Cope with the Stress of Uncertainty
1. Limit Your News Intake
It's good to be aware of what's going on in the world, but news outlets want to draw attention. Embellishing news stories may be good for business, but not for you.
Too much bad news can increase anxiety. 2020 was chockful of stress-inducing media exposure.
Our suggestion: turn off your news app notifications and only check in once or twice per day. Read a book that has nothing to do with current events. Turn off the cable news network and watch a movie with your loved one instead.
2. Try a Completely New Hobby
There is a good chance your favorite pastime was put on hold in 2020. Going to concerts, playing a community sport, meeting up with your book club, etc. Most social activities were cancelled, and many still are. Not being able to participate in an activity that brings comfort and joy can seriously impact your psyche.
You need to find a new, enjoyable activity to help pass the time. This new activity should be something that can challenge you a bit, but not add undue stress.
Surprisingly, video games have been known to provide stress relief, especially during these uncertain times when you can't be with others. One study showed that action-based video games not only reduce stress but can sharpen cognitive abilities such as reaction speed. This can help gamers think more quickly on their feet and likely be more proficient in problem-solving, which can reduce stress in other ways as well.
Other hobbies include painting, woodworking, cooking, or learning a new instrument or language. Hobbies that require skill-building and have achievable goals are ideal to help alleviate stress.
3. Envision the Future
Some research suggests that a strategy called "temporal distancing" can help alleviate current emotional distress. Temporal distancing is imagining yourself in the future and reacting appropriately in the present to make that vision come true.
A simple example of temporal distancing is this: It's currently 1 pm and you need to make an appointment at 5 pm. You know there will be traffic along the route, so you plan ahead and leave at 4 pm instead of 4:30 pm. This way of planning for uncertainty will lower chances of stress later on.
Another example of using temporal distancing to help with stress is using it as a healing tool. For example, if things right now feel very raw and upsetting, ask yourself how you think you'll feel in a week from now. A month from now. Ten years from now.
Knowing you'll eventually heal, and picturing that future when you'll be healed, can help speed up the process and relieve stress. "This too shall pass" isn't a famous saying for nothing.
4. Plan Ahead
A study by psychologist and self-help author Robert Epstein found that planning for uncertainty is one of the best stress management techniques. People who plan tend to avoid stress before it even occurs.
While planning is obviously helpful for the big stuff such as traveling or getting married, it can be helpful in your everyday life as well. Creating a daily to-do list or weekly goals can help you track things that need to be done, in addition to giving you a sense of achievement when the tasks are done.
Exercising five times per week or calling grandma are examples of weekly goals that are good all the time, but especially during the pandemic.
Life insurance is also an essential tool for planning for uncertainty ahead of time. Knowing that your loved ones would be financially protected in the event of an untimely death provides peace of mind.
Having a term life insurance policy means your family is financially protected during their most vulnerable years. These are the years when you're newlywed, raising children, saving for retirement, and paying a mortgage.
Term life insurance provides coverage for a specific period of time. Term lengths range from 10-40 years, depending on your age.
Term life insurance coverage amounts range from $50,000 to over $65 million. If you die within the term, your beneficiary receives the coverage amount (death benefit).
Because term life insurance is temporary coverage, versus lifelong like permanent life insurance, premiums are very affordable. Even if you have health issues, chances are you can find a term life insurance policy that fits in your budget.
Average Term Life Insurance Monthly Premiums for a Healthy Individual
Age at Purchase
Face Amount
20-Year Term (Males)
20-Year Term (Females)
30-Year Term (Males)
30-Year Term (Females)
30
$250,000
$14
$12
$20
$17
$500,000
$21
$18
$34
$28
$1,000,000
$35
$21
$60
$49
40
$250,000
$18
$16
$32
$26
$500,000
$29
$26
$54
$44
$1,000,000
$53
$45
$102
$80
50
$250,000
$42
$32
$71
$54
$500,000
$75
$56
$135
$100
$1,000,000
$145
$105
$255
$186
Although no one wants to plan for the unexpected death of a loved one, if the worst should happen, a life insurance policy can help protect against financial devastation. Funerals and end-of-life medical expenses can be paid. Expenses to continue your family's standard of living, rent or mortgage payments, utilities, food and clothing, etc., can also be paid.
Through Quotacy, you can comparison shop to find the best policy for you. Start the process by getting instant term life insurance quotes. No contact information required.
The anxiety that results from uncertainty can be managed. Hopefully these tips help you cope better in 2021.
Note: Life insurance quotes used in this article accurate as of January 6, 2021. These are only estimates and your life insurance costs may be higher or lower.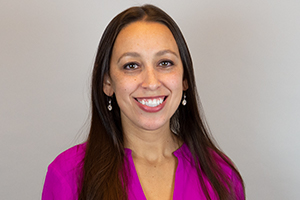 Natasha Cornelius
Marketing Content Manager
Natasha is a writer and content editor at Quotacy. She is also co-host of Quotacy's YouTube series. She can't get enough of life insurance and outside of work is also working toward her Chartered Life Underwriter designation. Connect with her on LinkedIn.