Time to plan for "what ifs." Term life insurance is the most common form of life insurance and is the best solution for most situations. Term life insurance is especially ideal for families because not only does it provide financial protection in the event of the premature death of a breadwinner, it is very affordable and can fit in most budgets. Let's discuss how to plan for "what ifs". 
» Compare: Term life insurance quotes
Term life insurance is often bought to cover funeral expenses, mortgage or debt payoff, college education costs, and income replacement. Let's discuss why life insurance can protect against these what ifs.
Funeral Expenses
If you passed away unexpectedly, would there be funds available to cover your funeral service, casket, and cemetery plot? Funerals can cost several thousands of dollars. On average, a typical funeral can cost around $10,000, depending on where you live and how extravagant you want the service. Do your surviving loved ones (spouse, parents, siblings) have enough money to be able to take care of a funeral and burial without it hurting them financially?
Mortgage/Debt Payoff
Paying off your mortgage is essential in planning for the unexpected. If you own a home and have a family, purchasing a term life insurance policy that would include covering the cost of the mortgage ensures that your loved ones would be able to keep living in their home.
Consider car loans, student loans, and any other big ticket items you and your spouse are both responsible for. Any debt that you may have had before marriage becomes a shared debt. Keep this in mind when planning for how much you may need in coverage.
» Learn more: How to use life insurance to cover your debt.
College Education Costs
Term insurance can also ensure there will be funds to cover the costs of a higher education for your children. If paying for college is a major financial concern, it would make sense to buy a term policy that will cover you through the college years.
» Learn more: College and Life Insurance: Why They Go Hand-in-Hand
Income Replacement
The most important reason behind buying life insurance is to replace a breadwinner's income. Anyone contributing to a family's standard of living needs to have life insurance coverage. If you're a dual income family and one of you unexpectedly passes away, how soon after will your family begin to struggle financially?
According to a 2015 insurance study by Life Happens and LIMRA, 29% of people say they would feel the financial impact from the death of a primary wage earner in one month and 45% say they would feel financial impact within six months.
Again, any parent contributing to a family's standard of living needs life insurance coverage to plan for "what ifs". This includes stay-at-home parents. Salary.com estimates the average stay-at-home mom is worth an annual salary of $112,962. That's a lot of money to make up for if a stay-at-home parent were no longer around.
The peace of mind that comes with life insurance allows you to not worry about the "what ifs" and lets you instead enjoy what today may bring.
Ready to get your life insurance quote?
You're a few minutes away from great life insurance
How much life insurance do you need?
Figure out your action plan with our needs calculator
Term Insurance is Budget-Friendly
One of the biggest advantages of term insurance is its affordability. Just like most types of insurance, term insurance is something you pay for that you hope to not use, but will be relieved to have planned ahead for if the circumstance arises.
Compared to other types of insurance like auto and health, life insurance is quite inexpensive. A healthy 40-year-old male can get a $500,000, 20-year term policy for as little as $34 a month. Find out how little your term policy may cost by getting a free, no-pressure term quote on Quotacy.
Term Insurance is Customizable
While a 20-year term policy is the most common, you can opt for a 10, 15, or 30 term as well. Everyone's situation is different. You even have the option of choosing to add on extra features. These policy add-ons are called "riders." Riders vary by insurance company and by policy, as do their workings and costs.
Two of the most common riders are the child rider and the accelerated death benefit rider.
A child rider provides coverage should the death of a child occur. Once the child reached the age of 18, the rider can sometimes be converted to an individual policy without an exam. These riders typically cost on average $70 per year and cover all your children with a $100,000 benefit. So, if you have six children this rider still only costs approximately $70 to cover all six, not $70 for each child.
An accelerated death benefit rider pays a portion of the death benefit to you (the insured) if you become terminally ill with a short life expectancy. This rider has become a standard in the industry and is usually included for free.
Purchasing life insurance through Quotacy is easy – why postpone it any longer? The longer you wait, the more expensive it may get. Life insurance premiums rise with age. Along with aging, comes the chances that a health issue may arise which would also raise your premiums or even cause you to become uninsurable.
The peace of mind that comes with life insurance allows you to not worry about the plan for "what ifs" and lets you instead enjoy what today may bring.
» Calculate: Life insurance needs calculator 
Photo credit to: David Schiersner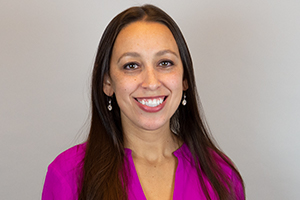 Natasha Cornelius
Marketing Content Manager
Natasha is a writer and content editor at Quotacy. She is also co-host of Quotacy's YouTube series. She can't get enough of life insurance and outside of work is also working toward her Chartered Life Underwriter designation. Connect with her on LinkedIn.