The fondest memories of the holiday season are often wrapped up in time-honored traditions. The things you do every year with the ones you love and cherish is what makes the holidays memorable. Let's discuss some new family traditions.
Although, this year will, by necessity, be a little different. However, it's a perfect opportunity to make new traditions, new customs, and new fond memories.
While counting down the days on the calendar for the holiday season to arrive, here are a few ideas to give your holiday traditions a new creative twist.
Write Down What You're Thankful For
Thanksgiving is a time for turkey, gravy, and gratitude. It's also a time to let your loved ones know that they are cherished and honored. But sometimes, people don't make the most of this opportunity to express themselves eloquently enough when speaking.
Instead of putting each other on the spot, you can pass a blank journal among your Thanksgiving guests and let them think about it and then write what they're grateful for.
If you are having your Thanksgiving dinner over a computer screen and not a dinner table, make and share an online journal. Over the years, these grateful reflections will become a wonderful treasure trove of shared memories and experiences. This is a great example of a new family tradition.
Give Back to the Community
Perhaps the most fulfilling tradition to cultivate this holiday season is volunteering together. The bleak ravages of the COVID-19 pandemic have paralyzed the world and have turned our normal way of life upside down. The number of people who need help is rising alarmingly high.
Make volunteering and giving back to your community and those who need help one of the lasting traditions of your holiday season. Where and how you and your family choose to volunteer would presumably differ, but there is always a way to give back.
Whether it is serving meals at your church or synagogue, supporting a local charity, or distributing blankets to the homeless, it is up to your discretion. But, make sure to be safe and follow CDC guidelines when doing giving back this holiday season.
Enjoy virtual dinners, sing carols, or an assortment of holiday activities with your loved ones over a simple Zoom call.
Ready to get your life insurance quote?
You're a few minutes away from great life insurance
How much life insurance do you need?
Figure out your action plan with our needs calculator
There's Room for Everyone at the Table
Whether your Thanksgiving dinner, Christmas carols, and New Year's celebration are virtual or not this year, make sure that everyone can attend. Just because people are working from home and not caught up in traffic or transit doesn't mean they are always available.
Make sure that everyone can attend your virtual celebrations by coordinating the time zones, schedules, and itineraries with care and consideration. If your Grandma sleeps at eight, she probably won't make it to your midnight bash for New Year's, virtually or otherwise.
Engage the Kids in the Fun… and the Work
One of the most charming aspects of the holidays, whatever they may be, is the passing down of traditions from one generation to the next. Make the children a part of the process.
Let them come up with new recipes, ideas, and themes for the holiday celebrations. They can adorn with windows with hand turkeys or paper snowflakes. You could even have a cook-off or a bake-off for the kids to participate in.
Twist the Wishbone
Bring back the ol' classic of twisting the wishbone. Separate the wishbone while carving the Thanksgiving turkey and set it aside. You could draw names or straws for the contenders for the wishbone. The winner could have dessert first, seconds or any prize you think would be desired.
Binge-watch with Loved Ones
Whether it's Netflix, Hulu, Amazon Prime, Apple TV+, DVDs or Basic cable, there's a wide selection of entertaining options to relax with. Enjoy a Christmas movie marathon this holiday season, or perhaps a mystery mini-series or a documentary, whatever your family can agree on.
Grab a comfortable blanket, a cup of hot cocoa, and lounge in with your partner for a fun-filled evening. You could share your binge nights with the whole family if you want to, across state lines and borders. One of the brilliant advantages of modern technology is that it keeps you connected with your loved ones.
Zoom Over
Zoom calls, meetings, and dates are part of the 'new normal' we are experiencing these days. Why should the holidays be no different?
Traveling to meet your friends, family, and loved ones might not be advisable or feasible this holiday season. But, you would still wish to be able to see, hear, and connect with them. Enjoy virtual dinners, sing carols, or an assortment of holiday activities with your loved ones over a simple Zoom call.
Have a Happy Holiday Season
Whether you're able to spend time in person or online with your loved ones this holiday season, remember to make the most of it. The ideas above will hopefully help you add new family traditions and more fond memories. You can never have enough of them.
At Quotacy, we understand the importance of new family traditions and what it takes to keep them happy, healthy, and together. That's why life insurance is so important for protecting their future and saving them from having to leave behind the way of life you're working so hard to provide them.
If you'd like to see how much you'd pay for life insurance start with a free quote.
Not sure how much life insurance is right for you? Check out our free life insurance calculator.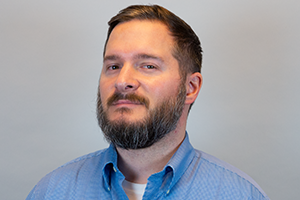 Greg Lewerer
Director of Creative Strategy
Greg is Quotacy's Director of Creative Strategy. He has an eclectic past from working on movie scripts to creating ad campaigns for major brands. His love of creative solutions drove him to strategy, and he now uses his powers to help families protect their loved ones. Outside of work, Greg spends his time off the grid hunting, fishing, camping, biking, hiking, and walking his dogs.