How to find and vet a financial advisor
If you want an advisor to help you plan your financial future, you need to know what to look for. Even if you can't tell a QFP from an RIA, this article will help you learn the ABC's of the financial planning world.
Learn more
Ready to get your life insurance quote?
You're a few minutes away from great life insurance
How much life insurance do you need?
Figure out your action plan with our needs calculator
8 people share their top personal finance tips
Personal stories about building wealth can reveal more than simple facts. We've compiled a few here.
Learn more
How do I start investing?
Make your money work for you instead of just letting it sit around around with this quick starter guide.
Learn more
---
Thanks for reading, and have a great day.
If you need a little help, here's a cat that loves sliding across the floor.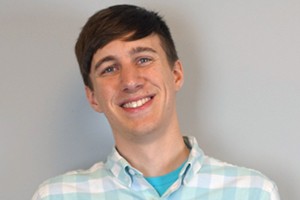 Eric Lindholm
Communications Coordinator
Eric moved from sales to communications at Quotacy. His writing is informed by his experience guiding hundreds of people through their own life insurance buying journey. Eric lives in Minneapolis, where his coworkers are trying to convince him to start his own podcast, do stand-up, or take his humor into the spotlight. Connect with him on LinkedIn.