Courage is not the absence of fear, but the capacity to act despite our fears. 
– John McCain
Why does power of attorney matter?
When your health is in crisis you need someone who knows your wishes as well as you do. By establishing a durable healthcare power of attorney, you can ensure that your wishes will be carried out when it matters most.
Learn more
Ready to get your life insurance quote?
You're a few minutes away from great life insurance
How much life insurance do you need?
Figure out your action plan with our needs calculator
How much should I tip?
Ever made a mistake tipping? This guide covers tipping etiquette for everything from hotel doormen to funeral services.
Learn more
Cover your emergencies
It's always smart to keep some money in your back pocket. Here's how to save for the unexpected in life.
Learn more
---
Help raise awareness in September
Raise awareness during Life Insurance Awareness Month by sharing our Seal of Love on Facebook.
Click to share why you protected your family with the gift of life insurance.
Even a little life insurance can mean so much after the loss of a loved one.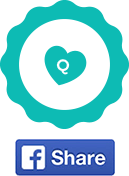 ---
Thanks for reading, and have a great day.
If you need a little help, here's a baby elephant that's extremely convinced it's small enough to sit in someone's lap.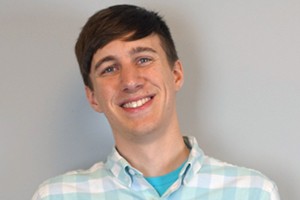 Eric Lindholm
Communications Coordinator
Eric moved from sales to communications at Quotacy. His writing is informed by his experience guiding hundreds of people through their own life insurance buying journey. Eric lives in Minneapolis, where his coworkers are trying to convince him to start his own podcast, do stand-up, or take his humor into the spotlight. Connect with him on LinkedIn.