You work hard and plan ahead to ensure the best life for yourself and your loved ones. And not just their current standard of living, but their futures as well.
Finances are key in planning your family's future. Life insurance protection is key for family finances.
Life insurance isn't for you. Life insurance is for your loved ones left behind after your death.
What are my life insurance options?
There are two main categories of life insurance: term life insurance and permanent life insurance.
Term Life Insurance for Your Family
Term life insurance is affordable. It's coverage that lasts a specific period of time; it's not permanent coverage.
Depending on your age, term life insurance coverage lasts 10-40 years. During this time, your rate won't change. This is one of the best things about buying life insurance early. You can take advantage of very low premium costs.
Another benefit outside of cost is how customizable term life insurance is. In addition to term length options, coverage options range from $50,000 to over $65 million. There are also many different rider options that can add more benefits to your policy.
A few of the most popular riders are child riders, premium waiver for disability rider, and accidental death benefit rider. These add-ons cost typically a few dollars per month on top of your base policy's premium. Learn more about these riders here: Types of Life Insurance Riders.
Another benefit about term life insurance is the fact that the majority of them include continued coverage options with guaranteed insurability through renewability or conversion. That's a mouthful. Here's what that means.
Understanding Conversion and Renewability Options
You don't buy term life insurance expecting to die. You buy term life insurance to prevent financial devastation if you were to die unexpectedly during your family's most vulnerable years.
These are the years when you're young newlyweds starting your life together. These are the years you're raising children. These are the years you're paying off high debt, e.g. student loans, credit cards, and a mortgage. These are the years you're saving up for retirement.
But if something happens during these years, for example, you are diagnosed with a severe medical condition, you can continue your coverage. Most term life insurance policies include both a renewability and conversion option.
Both of these options provide a guarantee of insurability. This means you don't need to re-apply and prove you're still healthy enough to be insured.
The renewability option allows you to continue your same term coverage another year after it's set to expire. You can renew year after year if you choose to. Renewable premiums, however, increase every year. They won't remain fixed like premiums do during your original term.
The conversion option allows you to convert your term policy into a permanent policy. You don't need to wait until the end of your term to do so.
Premiums increase with a conversion. Instead of term life insurance rates, you will now pay permanent life insurance rates.
Example:
John is a 40-year-old husband and father of three children. He works hard as an electrician to provide for his family.
Ten years ago when he and his wife married, they both purchased $500,000 30-year term life insurance policies. His policy costs $30 per month and his wife's costs $25 per month.
John was just diagnosed with thyroid cancer. Although doctors are optimistic about treatment and recovery, John wants to convert his term life insurance policy so he'll always have life insurance for his family, no matter when he dies.
With medical bills beginning to pile up, it's not in their budget to convert the entire $500,000 face amount. He opts for a partial conversion to a guaranteed universal life (GUL) insurance policy. John converts $100,000 into a permanent policy and keeps the remaining $400,000 as term.
His term policy's premiums drop to $21 per month. His new $100,000 permanent GUL policy costs $70 per month.
If John lives 20 more years, his $400,000 term policy will expire but he will continue to have the $100,000 GUL coverage.
Having term life insurance insures you for those specific years (unless you renew or convert). You may not die during your term and, therefore, the policy won't pay out. But for those families who suffer a sudden and unexpected death of a provider, the death benefit from a term life insurance policy can be life-saving.
Your family can use the death benefit money any way they wish. Most often, families use the death benefit cash to pay for a funeral, end-of-life expenses like medical bills, and ensure the rent/mortgage payments can continue to be paid on time so the family isn't forced to uproot.
See what you'd pay for life insurance
Comparison shop prices on custom coverage amounts from the nation's top carriers with Quotacy.
Permanent Life Insurance
Permanent life insurance is far more complex than term life insurance. There are also many different types of permanent life insurance.
Permanent life insurance is far more expensive than term life insurance. This is because there are more features.
Features of Permanent Life Insurance (varies by product)
Lasts your entire life
Accumulates cash value
Pays dividends
Tax benefits for estate planning
The average family only needs term life insurance. However, if you need permanent coverage, you have a few options.
Types of Permanent Life Insurance
Whole life insurance
Universal life insurance
Variable universal life insurance
Indexed universal life insurance
Variable life insurance
Guaranteed universal life insurance
Guaranteed issue life insurance
Each of these products has different benefits and features. You can learn more about each of the different types here: Whole Life Insurance FAQs.
There are a number of scenarios when permanent life insurance may be the better choice over term life insurance. For example, if you have a dependent who will be reliant upon you their entire life; or if you have a large estate; or for succession planning if you own a business.
If you think you may eventually need permanent life insurance, but can't afford the premiums, then buy term life insurance that includes a conversion option. This is the most affordable way to safeguard your future insurability.
How to Apply for Life Insurance
As you're reading about life insurance, it may seem overwhelming. Thankfully, your Quotacy agent will guide you through the process and answer any questions you may have.
Start by getting free term life insurance quotes. If you're curious about permanent life insurance, you can ask your agent. They'll help you determine whether or not a permanent policy is a good fit for your family's situation.
The peace of mind life insurance brings is priceless. Protect your family's financial future with affordable life insurance coverage. Start the process today. Quotacy makes it simple.
Note: Life insurance quotes used in this article accurate as of October 20, 2021. These are only estimates and your life insurance costs may be higher or lower.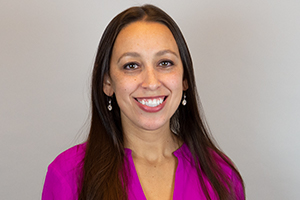 Natasha Cornelius, CLU
Senior Editor and Licensed Life Insurance Expert
Natasha Cornelius, CLU, is a writer, editor, and life insurance researcher for Quotacy.com where her goal is to make life insurance more transparent and easier to understand. She has been in the life insurance industry since 2010 and has been writing about life insurance since 2014. Natasha earned her Chartered Life Underwriter designation in 2022. She is also co-host of Quotacy's YouTube series. Connect with her on LinkedIn.