Whether you're in your 20s or 40s, being a new parent is one of the most exciting and frightening events that can happen in one's lifetime. In one fell swoop, you are suddenly completely responsible for another human being.
Term life insurance can replace the income needed to cover bills, but it can also pay for hopes and dreams. You want to make sure your new bundle of joy will always be cared for, even if you aren't around to do so. Like most types of insurance, you hope to never need it, but your loved ones will be thankful you planned for the unexpected.
Not to scare anyone, but $233,610 is the estimated amount needed to raise a child to the age of 18. Whether you are single or a couple, are a one-income or dual income household, this is a lot of money and it doesn't include the cost of college. If you were to die unexpectedly, you need to have a back-up plan for your children. Term life insurance is that back-up plan and it can fit in most budgets.
» Compare: Term life insurance quotes
Term life insurance is affordable financial protection and it can be set up to provide enough money to:
Allow your child to grow up in the home they know.
Pay for day care, school, and everyday needs.
Cover college tuition and their future dreams.
See what you'd pay for life insurance
Comparison shop prices on custom coverage amounts from the nation's top carriers with Quotacy.
Term Life Insurance is Easily Customized
The magic of term life insurance is that it can last as long as you need it to. You can purchase a policy to last only until your child reaches adulthood, or you could choose a longer term for additional protection.
Most term policies are also convertible. Lifestyle needs change and you may decide you would like to have more than just a term policy. Having a conversion option means that if you decide you want permanent life insurance, you can convert regardless of your health as long as you convert before the deadline on your policy.
Life insurance is very customizable for your individual situation. While you have various term and permanent products available, you also have policy add-ons that can supplement a life insurance policy with more coverage. These add-ons are known as riders. Riders vary by insurance company and by policy, as do their workings and costs.
» Learn more: Types of Life Insurance Riders
All Parents Need Life Insurance
If you're a single parent, it is essential to have life insurance to protect your child. Some life insurance is better than none at all, and term life insurance is very affordable, especially if you're young and healthy.
If you are a couple, both parents should have life insurance. There is unfortunately a gender gap in life insurance. Men are insured more than women and often have more coverage than women. Both mom and dad need life insurance.
Even stay-at-home parents should consider life insurance. Stay-at-home parents may not provide income, but they save the family money by being a chef, teacher, daycare provider, housekeeper, and transporter. Not to mention all the boo-boos they heal every day.
» Learn more: Life insurance basics for families
Make sure those little fingers and toes are protected and get a life insurance quote today. At Quotacy, we know you're busy so we made it easy for you to get a policy cost estimate. All you need to enter is your age, gender, zip code, and whether or not you smoke. No name. No e-mail. No phone number. You'll be able to window shop without getting interrupted by phone calls. Only after you find a policy to apply for do we need that stuff.
Getting life insurance can sometimes be complicated because it's such an important purchase, but we'll make it as easy for you as we can and we'll keep you updated the whole way. We thank you for considering Quotacy to help you protect your most precious package.
» Calculate: Life insurance needs calculator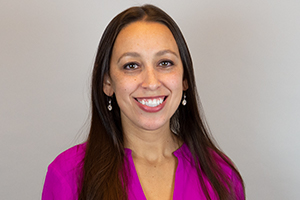 Natasha Cornelius, CLU
Senior Editor and Licensed Life Insurance Expert
Natasha Cornelius, CLU, is a writer, editor, and life insurance researcher for Quotacy.com where her goal is to make life insurance more transparent and easier to understand. She has been in the life insurance industry since 2010 and has been writing about life insurance since 2014. Natasha earned her Chartered Life Underwriter designation in 2022. She is also co-host of Quotacy's YouTube series. Connect with her on LinkedIn.