Family is not an important thing. It's everything. 
– Michael J. Fox
When should I save? When should I invest?
We all want to grow our money, but it seems like every expert has a different strategy. This article offers a few universal rules of thumb to follow that will help you aim for a fuller financial life.
Learn more
Ready to get your life insurance quote?
You're a few minutes away from great life insurance
How much life insurance do you need?
Figure out your action plan with our needs calculator
Caring for pets for less
You love your pet, but you also love your wallet. Learn how to pamper both.
Learn more
5 ways to save while reducing your debt
If debt is piling up and you're looking for ways to protect yourself, you're in luck.
Learn more
---
Want to learn about life insurance?
We explain complicated topics in bite-size chunks on our Youtube channel. Subscribe to see new videos every time we release one.
---
Thanks for reading, and have a great day.
If you need a little help, here are two panda friends playing around in the snow.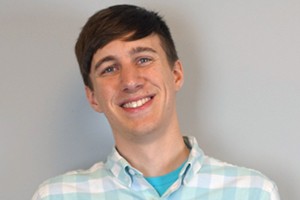 Eric Lindholm
Communications Coordinator
Eric moved from sales to communications at Quotacy. His writing is informed by his experience guiding hundreds of people through their own life insurance buying journey. Eric lives in Minneapolis, where his coworkers are trying to convince him to start his own podcast, do stand-up, or take his humor into the spotlight. Connect with him on LinkedIn.