While many of us are hurting financially by the pandemic, small businesses across the country are taking the brunt of the lockdown. From bars to hair salons, and other non-essential stores, these businesses have lost whopping revenues as states mandate the closure of such establishments. Let's discuss how to support local businesses, during and after a pandemic. 
It's going to take these businesses a while to stand up on their feet again. However, they need to stay afloat, and we can help them do so. Here are a few ways in which you can support local businesses during and after the pandemic while also ensuring your personal safety.
Check out their online store
If you're not able to step out of your home to buy something, one convenient way to continue shopping during the lockdown is by going online. Many of these local businesses have an online store and will have some of their inventory on sale.
Whether it's a purse or a local art piece, you can get what you are eyeing by visiting their website. Many of these businesses are offering free shipping and local deliveries.
Opt for online food delivery
Many restaurants are offering delivery and curbside pick-up. If you want to take advantage of this, opt to order directly from the restaurant versus a third-party app. Your local small business loses a percentage of the profits when you order from a third-party app, such as Grubhub or Doordash.
These apps are typically very convenient and beneficial to restaurants when only a portion of their sales are coming from delivery, but when 100% of their sales are restricted to delivery or curbside their revenue takes a hit.
Check out gift cards
Local businesses are facing bad losses and lack liquidity. But you can help them in some way by buying gift cards now to use later. A lot of these local businesses are offering them. Either you use it for yourself or somebody else, these gift cards can genuinely help these businesses financially.
For example, you can give a gift card from a local art store to your child's teacher, or stock up on gift cards for your favorite salons, coffee shops, bookstores, and yoga parlors for future use. These help to support local businesses. Doing your gift shopping right now with these cards can help local businesses in their financial struggle.
Pay extra tips
One way you can help small businesses, especially restaurant deliveries is by tipping them extra. Many service workers are working during the lockdown to deliver you what you need. It can seriously make a huge difference.
Make donations
Many small businesses operating locally would be glad to receive a donation during these times. They are striving hard to keep their business operational. They need money to get through the pandemic. After all, these business owners also have bills to pay and financial commitments to meet.
So, any donation, big or small, can help these businesses. If you have the ability, this is a time for you to be a little more generous than usual.
Go for the local produce
The pandemic has affected local farmers quite adversely. They are panicking too because they are unable to find buyers for their produce. Their primary customers are restaurants, and unfortunately, these establishments won't be ordering at their normal capacity for some time.
There are government initiatives to help them, but your support is a much-needed bonus. So, instead of going for the fancy, imported edibles, you should choose to buy local produce.
Sign up for online classes
Life in quarantine can be extremely boring. So how about adding some healthy fun to your life while helping somebody in return? You can do so by signing up for online classes. Be it yoga, music lessons, personal training, or financial planning.
You can sign up for their services conveniently online and help them out by paying subscriptions and membership fees. Doing so will provide them with extra support to bounce back when these trying times end.
Go social (not literally though)
You can use social media to promote the local business. You may not be a popular social media influencer, but that's okay. You can still spread the word on social media so that your close friends and colleagues become aware of these businesses.
You can also write a positive review of the business. This will help them build their credibility as a brand. Talk about how these local businesses are making an effort to serve their customers during the pandemic. Spreading the word about their business on social media is right up there with monetary support.
Conclusion
The COVID-19 outbreak has created a lot of financial stress for everyone. If you're lucky enough to not be affected by the pandemic, helping alleviate some of the financial strain local businesses are facing could have a major impact on your community.
At Quotacy, we understand the financial burden people face when income is lost. That's why life insurance is so important to keeping your family's life in balance and save them from having to leave behind the future you're helping them shape today.
To secure their financial future, start by comparing free life insurance quotes today.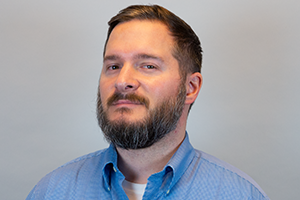 Greg Lewerer
Director of Creative Strategy
Greg is Quotacy's Director of Creative Strategy. He has an eclectic past from working on movie scripts to creating ad campaigns for major brands. His love of creative solutions drove him to strategy, and he now uses his powers to help families protect their loved ones. Outside of work, Greg spends his time off the grid hunting, fishing, camping, biking, hiking, and walking his dogs.