August is like the Sunday of summer.  – Anonymous
How to Avoid Farmer's Market Markups
As summer ends, many of us are stocking up on seasonal produce at local farmer's markets. If you're an inexperienced shopper, however, your veggie dreams may end up being squashed at checkout. We've got a few helpful personal finance tips to find the best deals.
Learn more
Ready to get your life insurance quote?
You're a few minutes away from great life insurance
How much life insurance do you need?
Figure out your action plan with our needs calculator
Save $5,000 in 6 Months, Even If You're in Debt
In the red? These personal finance tips will help you build your net worth and save for a rainy day.
Learn more
Money Saving Tips for New Parents
Babies are adorable, but they're also expensive. Here's how to keep a bit more money in your diaper bag.
Learn more
---
Thanks for reading about personal finance tips, and have a great day.
If you need a little help, meet the best blind mountain biker in the world.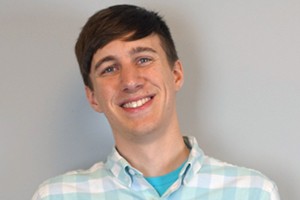 Eric Lindholm
Communications Coordinator
Eric started in Quotacy's sales department, but moved to marketing after helping hundreds of people through their life insurance buying journey. Aside from writing about buying life insurance, he also edits Quotacy's monthly newsletter, runs our YouTube channel and produces Real Life, our podcast. Eric lives in Minneapolis, where his coworkers are trying to convince him to take his humor into the spotlight. Connect with him on LinkedIn.