Chilly nights, cozy boots, and pumpkin spiced lattes, fall is upon us and with it comes Halloween. However, this year may look a little different. Social distancing during the COVID-19 pandemic makes it very difficult to stay safe while trick-or-treating. Let's discuss some safe Halloween fun at home.
There may not be any haunted houses this Halloween, but that doesn't mean you can't have safe Halloween fun at home. If you want to indulge in a bit of holiday fun, here are some helpful tips on how to take the proper precautions.
Decorate heavily for a festive mood
If you live in an area where community spread of the virus is rampant and going trick-or-treating isn't safe, go big on decorating your own homes. This is especially important if you have kids that are doing virtual learning and haven't gone back to school.
Put up as many fun decorations as you can. Adding loads of lights around the house is also a great idea. Don't just decorate the inside of your house but also the outdoors. Put up a few decorations in your lawn if you have one.
Also consider investing in a fog machine. It helps create a perfect spooky environment. If possible, avoid going to a store to buy these decorations. Use your previous year's decorations or order online.
Host a family pumpkin carving contest
Halloween isn't Halloween without the perfectly carved spooky pumpkin. If your family and friends are in different locations, host a virtual pumpkin carving contest.
Everyone can get together to carve spooky shapes out of a pumpkin, and the best one gets an award. Even teenagers may like to get in on this competition!
If weather permits, host the carving contest in your yard. It's easy to social distance outside. Not to mention pumpkin carving can get messy and being outside means less mess inside. We also recommend limiting your party to your closest loved ones.
Tip: Just because you might not get to go outside doesn't mean you can't dress up. Get everyone to wear spooky outfits and costumes and host a virtual costume contest.
Have a scary movie marathon
Before COVID-19, going to haunted houses was the hallmark of an amazing, safe Halloween. However, that's not possible or recommended against.
To instill the same spooky feeling this Halloween, having a scary movie marathon is a great idea. The best thing about doing this is that you won't need to go out, and you can choose your preferred scare tolerance.
If you have preschool kids at home, choosing movies like It's the Great Pumpkin, Charlie Brown, Frankenweenie, Monsters, Inc, Casper, and Halloween is a Grinch Night are excellent options.
For teenagers and adults, you can go all out with movies. You can try your traditional Halloween movies like Hocus Pocus, Nightmare Before Christmas, Corpse Bride, or Beetlejuice.
If these movies don't tickle your scary bone, you can even watch horror movies like It, The Conjuring, Black Swan, The Ring, Saw, and more.
If your family and friends are in different locations, host a virtual pumpkin carving contest.
Ready to get your life insurance quote?
You're a few minutes away from great life insurance
How much life insurance do you need?
Figure out your action plan with our needs calculator
Host trick-or-treaters responsibly
If you happen to be in an area where the virus has eased down, you might be getting trick-or-treaters at your door. To ensure the safety of both parties, we recommend not using bowls. You wouldn't want numerous kids and teenagers to put their hands in the bowls looking for treats.
Instead, bag treats and put them out on your porch or door. When someone rings your bell, open your door, greet them from a safe distance, and ask them to pick up a bag full of treats. This way, you don't need to come in contact with anyone from the outside.
In case your kids want to go trick-or-treating
Remember, if your kids want to go trick-or-treating, allow this only if you are in a safe area. Not everyone might put up bags full of treats outside their house.
Ensure that you make it very clear to your kids that they must not put their hands in any candy bowls. Instead, teach them to politely ask the person to drop candies in their basket or bucket.
Also, tell your kids to simply collect the candies and not touch them. Once they are home, disinfect all the candies and chocolates before giving it to your kids. As a precaution, consider talking to all your neighbors and ask them to put out grab-and-go treat bags for the trick-or-treaters.
Don't let your kids go in large groups with other children. If you are too worried, consider going along with them or send a responsible teenager along. Make sure masks stay on, they socially distance and use hand sanitizer often.
Have safe fun this Halloween
Even though the COVID-19 outbreak has derailed our everyday life, you don't need to rule out Halloween fun completely. However, staying safe is incredibly important. Do your part to help stop the spread of the pandemic. Wear a mask, sanitize regularly, and practice social distancing.
Whatever you end up doing this Halloween, hopefully you'll be able to enjoy quality time with the people who matter most to you.
At Quotacy, we understand how delicate life can be and why it's crucial to ensure that you keep your loved ones safe. That's why life insurance is so important for protecting your family's future and saving them from having to leave behind the way of life you're working so hard to provide them.
See what you'd pay for life insurance with free quotes today.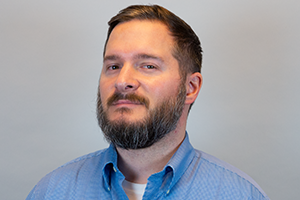 Greg Lewerer
Director of Creative Strategy
Greg is Quotacy's Director of Creative Strategy. He has an eclectic past from working on movie scripts to creating ad campaigns for major brands. His love of creative solutions drove him to strategy, and he now uses his powers to help families protect their loved ones. Outside of work, Greg spends his time off the grid hunting, fishing, camping, biking, hiking, and walking his dogs.