Life Insurance History from Rome to Newark
Life insurance was born in ancient Rome when a Roman military leader named Caius Marius created burial clubs for his troops. If one of the troops died, the remaining club members would all pitch in and pay the funeral expenses ensuring a proper burial. Romans believed that an improperly buried person would be an unhappy ghost in the after life. These clubs were heavily adopted by government and military members, and these burial clubs evolved, they provided funds to the deceased survivors as well. Let's discuss life insurance history. 
Edward Lloyd's London Coffee House
Jump forward to London in 1688, where ship captains, owners, and merchants began gathering at Edward Lloyd's Coffee House to share java and mariner gossip. Lloyd's began selling marine insurance in addition to coffee. As so, Lloyd's of London, the first modern insurance company, was born.
Benjamin Franklin's Philadelphia Contributionship
The first insurance company in America was founded in Charleston, South Carolina in 1735, and in 1752, Benjamin Franklin helped form The Philadelphia Contributionship, a mutual insurance company whose fire mark can be viewed at National Museum of American History.
The financial crisis in the late 1830s, started the shift toward mutualizing life insurance companies, meaning that the pooled money was shared amongst policy holders rather than being a strictly a cash-holding entity. This was a helpful advancement in opening insurance up to more groups of people, such as women, religious groups, the working poor and other people whose social status had excluded them from buying insurance.
Only 44 percent of our nation's households have life insurance in place; a 50-year low in terms of policy ownership in the USA.
Ready to get your life insurance quote?
You're a few minutes away from great life insurance
How much life insurance do you need?
Figure out your action plan with our needs calculator
Widow's and Orphan's Friendly Society
The company we know as Prudential started in Newark as Widows and Orphan's Friendly Society, the first company to offer a simple burial product to the working class.
After World War I the sales of life insurance increased at a dramatic rate; by the late 1940s, more than 90 percent of married couples had some form of life insurance. In contrast, the numbers of life insurance policy owners are surprisingly low today even taking into account all of the life insurance history 
LIMRA studies show that only 44 percent of our nation's households have life insurance in place; a 50-year low in terms of policy ownership in the USA. The problem is that the life insurance industry and its agents are not adapting to the new generations of consumers. With the advancements in technology and the use of computers, smartphones and tablets, the population is in dire need of a place to accommodate the new way of researching and buying life insurance.
There are more insurance companies trying to move into the 21st century with their product, but too many are slow to improve. Private companies like Quotacy are taking the steps to offer life insurance information and products to the new age consumer. With interactive tools to learn about life insurance, and the ability to get free quotes and apply online across any device from PC to mobile, Quotacy is bringing a new version of the life insurance agent to the table: a virtual one! One that's accessible on your terms and in the privacy of your own home. Get a free term life insurance quote today – no contact information even required to see pricing.
Photo credit to: S3ISOR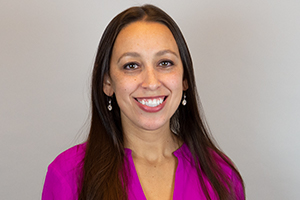 Natasha Cornelius
Marketing Content Manager
Natasha is a writer and content editor at Quotacy. She is also co-host of Quotacy's YouTube series. She can't get enough of life insurance and outside of work is also working toward her Chartered Life Underwriter designation. Connect with her on LinkedIn.