Holiday gift ideas are here. The season of giving is in full swing. Many look forward to giving and receiving gifts from friends and relatives. If you are anything like me it also brings a lot of pressure and anxiety. We want to find the perfect holiday gift ideas for everyone on our list. We tend overthink it and strive to find something meaningful, special – perfect. This is my holiday gift ideas shopping strategy – I think about each person individually and go through my checklist of questions for gift ideas:
Did they have anything significant happen during the last year?
What were their highs and lows?
Have they recently mentioned something they want or need?
Do they have a cause they are passionate about?
What does their daily routine look like?
These questions help me determine a perfect holiday gift ideas and not just a Target run to pick up ten coffee mugs, fill them with candy canes and hot cocoa then head home to celebrate my completion of holiday shopping. If you use a checklist like mine and still find yourself struggling to pick out the perfect present, here are some ideas that show you care.
Make a donation to a charity for holiday gift ideas
Do you have someone on your list that volunteers for a specific charity or feels strongly about a cause? Have they or someone close them been fighting a health condition like cancer or Alzheimer's? You can make a donation to a charity in their name. This is a great gift that shows you are thinking about them and want to support their passions.
If you use a checklist like mine and still find yourself struggling to pick out the perfect present, here are some ideas that show you care.
Ready to get your life insurance quote?
You're a few minutes away from great life insurance
How much life insurance do you need?
Figure out your action plan with our needs calculator
Start or contribute to a 529 college savings plan for holiday gift ideas
If you want to make an impact on a child's life without succumbing to their wish list of all the newest and hottest toys, consider providing cash for a 529 plan. We all know education comes at a cost, so helping provide the funds is a great gift. Every year for my niece's birthday and Christmas I contribute a portion to her 529 plan and get a her a little something to open. With college getting more and more expensive every year, her parents are very thankful to those that contribute.
There are many different ways to go about supporting a 529 plan. If the child already has a plan in place, they may have a customized website where you can make a direct contribution. Or, you can even buy gift cards at retail stores like Toys R Us that link to college savings accounts. These cards are offered by giftofcollege.com, an online registry for gifts to 529 plan accounts.  Before you make the purchase, make sure to discuss it with the parents to see if they have a plan, want to get one started, or prefer something else altogether.
Purchase a gift that gives back for holiday gift ideas
For the wine drinkers in your life, this is a game changer of a gift. You need to check out OneHope. Each bottle of OneHope Foundation's wine is dedicated to support a different cause. To date they have made more than $2 million in donations, providing over 2,600 clinical trials for cancer patients, 13,000 forever homes for shelter animals, 1.1 million meals for children and much more. The wine is fantastic and the bottles are beautiful. Not interested in wine? They have coffee too. Just like that you can check off most of your list.
Adopt nursing home residents
In lieu of gifts, consider adopting nursing home residents that don't have family. You've probably heard of adopt a family programs, which are great. There are many families in need. But, don't forget about the seniors that sit in nursing homes all alone during the holidays (and all year long). Every single year my sisters and I adopt a nursing home and provide gifts for all of the residents that don't have loved ones to care for them. Their wish lists are simple. Many just want a blanket, socks, sweatpants, or a visit. It's such a simple gesture that really impacts these amazing people. Talk to your local nursing home or assisted living to see how you can help.
Give an experience
If you feel like you must give something, consider giving an experience rather than a tangible item. My brother and sister-in-law have their hands full with twins and get showered with double the toys for Christmas. They don't need more "things". I like to gift them with ski passes, swimming lessons or a zoo membership. It gets them out of the house and allows them to make memories. 
If you go back to your checklist and consider what they like, what they want, and what they are passionate about, you can usually come up with an experience to give. Even if your budget is tight you can get creative. I've actually made babysitting coupons and given them to my siblings offering to babysit or even have the kids overnight to give the parents a break. Believe me, they love it and won't turn you down.
Give the gift of life insurance as holiday gift ideas
If you think purchasing life insurance isn't the perfect gift, then add a box of chocolates to it. When you buy life insurance, you are purchasing something that will have a lasting impact long after the kids are done tearing through the wrapping paper. You are buying financial protection for your family. Life insurance is one of the most meaningful gifts that you can give. Have questions? We have answers. Visit our FAQ page for everything from learning the basics to estimating your needs and getting a quote.
Photo credit to: Ben White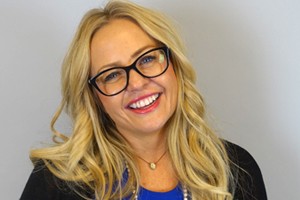 Jeanna Simonson
Marketing Content and Social Media
Jeanna has a passion for letting her creativity shine. At Quotacy she manages social media, is a co-host of Quotacy's Q&A Friday YouTube channel, and enjoys writing here and there. When she's not at the office, you can find her hanging with her husband and rescue animals, brunching with girlfriends, or loving up on her nieces and nephews. Connect with her on LinkedIn.